The student guide to a quiet(ish) night out in Birmingham
Whether you're a fresher who's just not into huge nights out, or a third year who has quite a bit on your plate right now (that would be me), this guide is for you.
Don't panic! You shall have a social life that isn't all about booze. Just follow me on this low-alcohol tour of Birmingham's best chilled night spots.
Here are my top six nights out in Birmingham when I want my full eight hours' sleep but also a barrel full of laughs.
1) The Glee Club
This venue is really, really cool. If you want to have a laugh and good food at the same time, it's ideal. It's super central and the shows are a great price. When I went to see the comedian Iliza Shlesinger here it was really different.
I've only ever seen comedy in theatres and arenas, never in an up-close and personal space like this - and I really loved it. You sit in long rows with tables in front of you and you can buy drinks and order food to come out as you watch the show. Trust me, it's great. They also do live music there too, which is definitely on my to-do list!
2) Lane 7
Bowling, but better. This spot is great for an evening with your mates. It's a good step between kids' bowling parties and joining the town's bowling team when you retire. It's a great laugh and a really good way to wind down after a busy day of lectures.
But there's not just bowling here, oh no. There's beer pong, arcade games, food and drinks - it's the perfect place to get some good grub after an intense game and catch-up with your pals.
3) Ghetto Golf Digbeth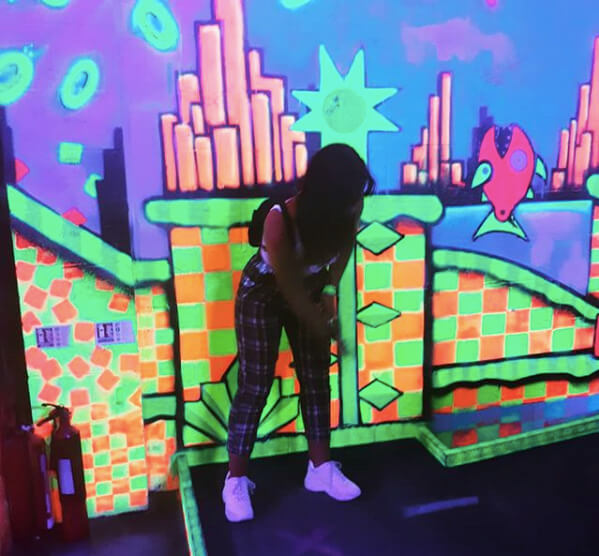 If you go to uni in Birmingham and haven't been to Ghetto Golf, you're seriously missing out. Yes, it is mini golf but it's on another level. Each hole has a different theme. There are old horror films, neon lights, funky living rooms, there's even an old pub set up! It's so much fun for a date or for a flat night out. They also do food and have a bar, which is a bonus if the golf has tired you out.
The staff are really cool here too. My flatmate went on a first date there and took Frubes (an inside joke I don't really understand), and the bar staff actually made a cocktail with them. That's a new level of commitment to your job. Book ahead if there's a group of you, it is super-popular!
4) Uni pub quiz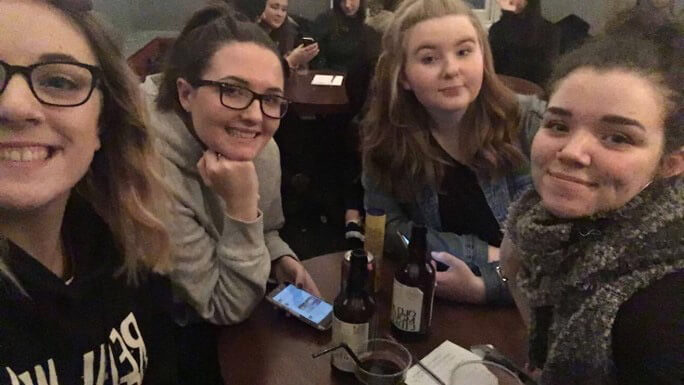 Most unis have a weekly pub quiz on campus and these can get really competitive, so it is not for the faint-hearted. If you're a student in the city centre, the Gosta Green's pub quiz is always a popular one to attend. It gets intense very quickly because it's really fast paced and it's all done electronically.
The people that run it came in to my uni when I was working a summer school for year 10 kids last summer and they did one of their quizzes. Honestly, it's one of the funniest things I've ever done. You can choose your own theme tune, you get live updates throughout on the leaderboard, and everyone really gets into it. Definitely one you don't want to miss.
5) Bongos bingo
This is one I am dying to try. I have SO many friends who go to this and I've made them promise to take me next time they go. So, at this event you play bingo but it's all students and super extreme and so much fun. It's a huge party and you can win prizes!
Apparently, it becomes a big party after the bingo has finished and those that have won big prizes then keep them and dance with them on the dancefloor. I'm desperate to see someone dancing with a coffee machine!
6) Cocktail bars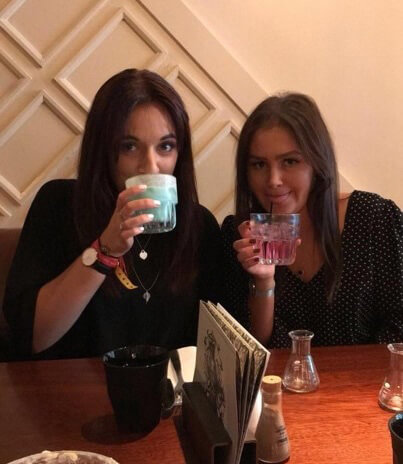 Hear me out. Treating yourself to a cocktail doesn't have to result in a night out. Sometimes, when you don't want to hit the town but still want to get dressed up, this is a great alternative. Now I'm in third year and I have a lot of deadlines, I don't want to be going out as often as I did in first year. So my friends and I have taken to going for cocktails instead.
This way we can celebrate birthdays and results without the hangover, and still have the energy to get through the next day! You can have some fun and party but with an earlier curfew and still catch a good amount of Zs. Here are my favourite cocktail bars in Birmingham:
The Alchemist
The Jekyll and Hyde
Dirty Martini
Island Bar
There you go! Some inspiration for the hottest places to attend in Brum that are so much fun (and that rhymes so you know it makes sense). They're inexpensive and are great places to make memories with your mates - absolute must-dos while you're living in Birmingham!
Enjoyed this article? Give it a like
I'm Ella, I'm 21 and in my third year at Birmingham City University. I'm currently studying Media and Communications specialising in Radio however I do study photography modules too.