Time-savers: I quit my top life hacks to prove they work
There's a reason the word 'hack' is used so often in articles aimed at students. Our time is limited, our deadlines are typically out of our control, and we will - therefore - seriously consider any time-saving tricks we're shown. A hack is always about doing things faster.
But how effective are our favourite time-saving hacks, actually? I challenged myself to ditch mine for just one day, to see how much easier they make my day-to-day living.
Here's what that one day taught me about time-management.
1. Lay out clothes the night before
Laying out your clothes the night before is an extremely effective way to avoid the stress, rush, and lateness caused by picking an outfit in the morning. Doing this in the evening also gives you more time to tackle time-consuming tasks such as ironing or looking for accessories.
Typically, I lay out my clothes every night as motivation for going to the gym and to make sure that what I'm going to wear is suitable. When I didn't prepare my outfits, I felt less motivated to exercise and I was late throughout the day due to the morning rush.
2. Wake up slightly earlier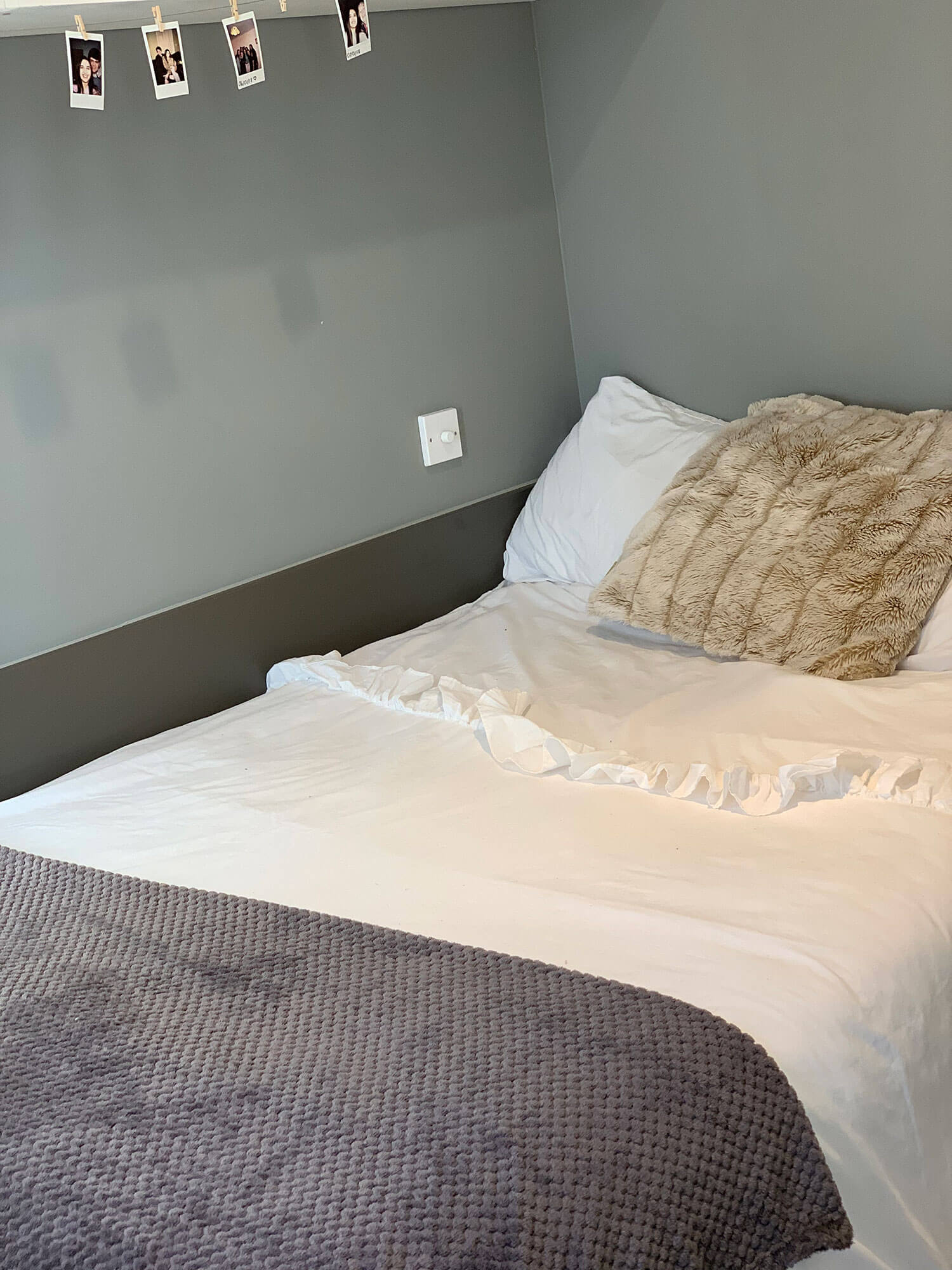 Waking up a little bit earlier may not seem like it's going to make your life easier, but more time in the day means more time for productivity. Creating a healthy cycle of going to bed and waking up early keeps your body clock steady throughout the week.
If you don't normally have the time to eat breakfast, and you usually buy something on the go, waking up earlier will fix this little problem. In turn, you'll feel more energised as your body is given more time to digest your food before you start working.
What's more, the world is quieter early in the morning. You can double check your plan for the day ahead, catch up on new messages, prepare for your day of classes, or - if you don't usually have time for the gym - work out.
When I didn't wake up earlier, I was left feeling like I wasn't using my time wisely. I was behind on uni work and couldn't sleep at night due to the change in my body clock. I also didn't have time for the gym, and I skipped breakfast as otherwise I would've been late for class.
3. Carry a reusable water bottle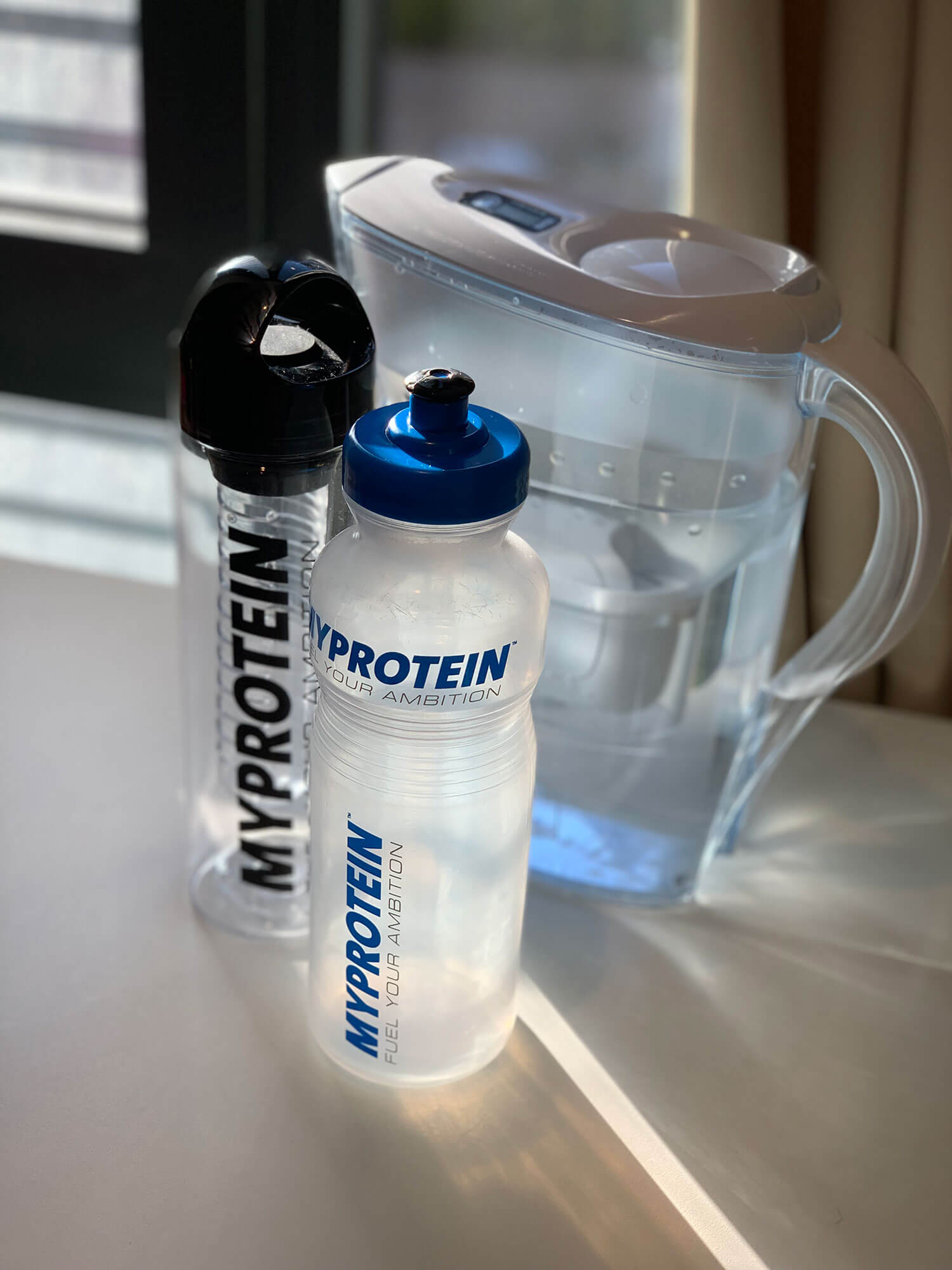 Having a water bottle you can refill avoids the need to constantly buy new bottles when you're out, wasting time and money and damaging the environment. It also motivates you to drink more, knowing you can refill it wherever there's clean drinking water.
Typically, I always have a reusable water bottle on hand which I refill throughout the day. When I didn't have this luxury, I went through three store-bought bottles of water. Consequently, I drank less as I was conscious of the price of water - leaving me dehydrated and less energised.
Related: Hydration: Are you drinking enough water?
4. Prepare your meals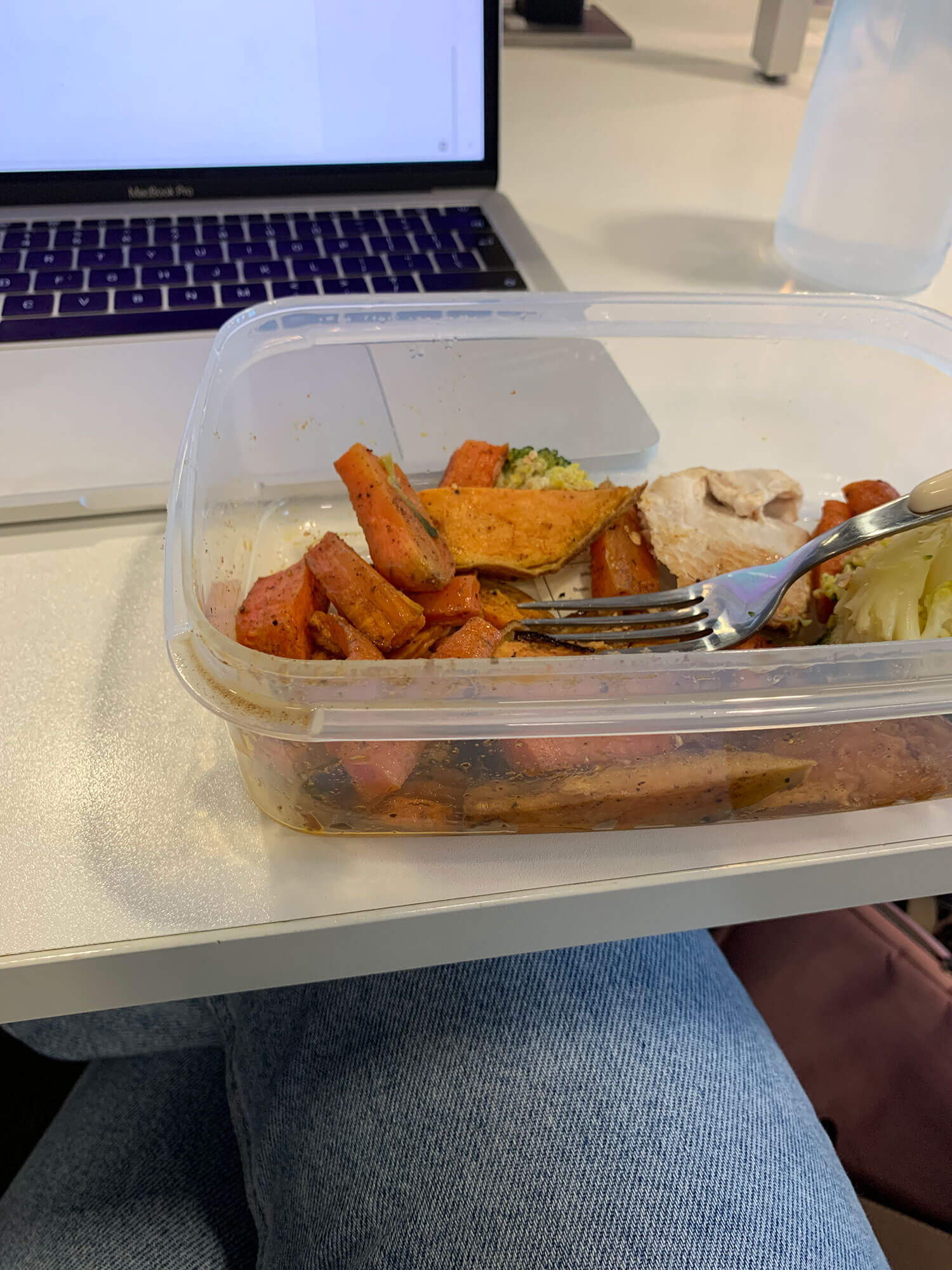 Meal prepping is the best way to avoid relying on ready-meals and eating out. It takes away a lot of the stress of cooking lunch and dinner, and saves you a fortune on shop-bought lunches you no longer need to buy.
Ideal prepped meals for on-the-go include pasta dishes, burrito bowls, and salads. I meal prep regularly, especially for when I'm between classes at the library or when I have a small window to eat dinner at home.
So when I had to cut this out for a day, I had to buy my lunch at uni, which in turn increased my week's spending. Making dinner was also a problem as I was in a rush and this stressed me out.
Enjoyed this article? Give it a like
I'm a 21-year-old English student studying at the University of Aberdeen. I have a keen interest in the arts and I am part of the university cheerleading team. I'd describe myself as funny, confident and honest. I also enjoy fitness.