'Vibrant, diverse, creative': Why I love being a student in Manchester
Hey, I'm Nina. I'm 20 years old and I live in a Unite Students property called Cavendish Place, which is located in Manchester - one of the UK's most popular student cities.
Thinking of moving here to study, or recently moved and wondering how to spend your time? I'd like to give you some inspiration on what to do in Manchester on a spare day.
‖
Manchester is a really vibrant, diverse, creative, and multicultural city.
Let's go.
Manchester is a really vibrant, diverse, creative, and multicultural city - it's often described as a smaller version of London.
First of all, your day will obviously start with breakfast. If you who love going to small independent cafes, the Northern Quarter is your place. If you want to have the avocado on toast experience of your life, you should definitely try out Fig + Sparrow. I promise, it will be life-changing. If you don't like that sort of breakfast, don't worry, they've got lots of other amazing options.
Once you've finished breakfast, explore the street art and the independent vintage stores of the Northern Quarter. Don't forget to go to Afflecks, a warehouse full of independent traders. You can basically get everything there, even a spontaneous tattoo or piercing.
‖
Manchester is a really vibrant, diverse, creative, and multicultural city.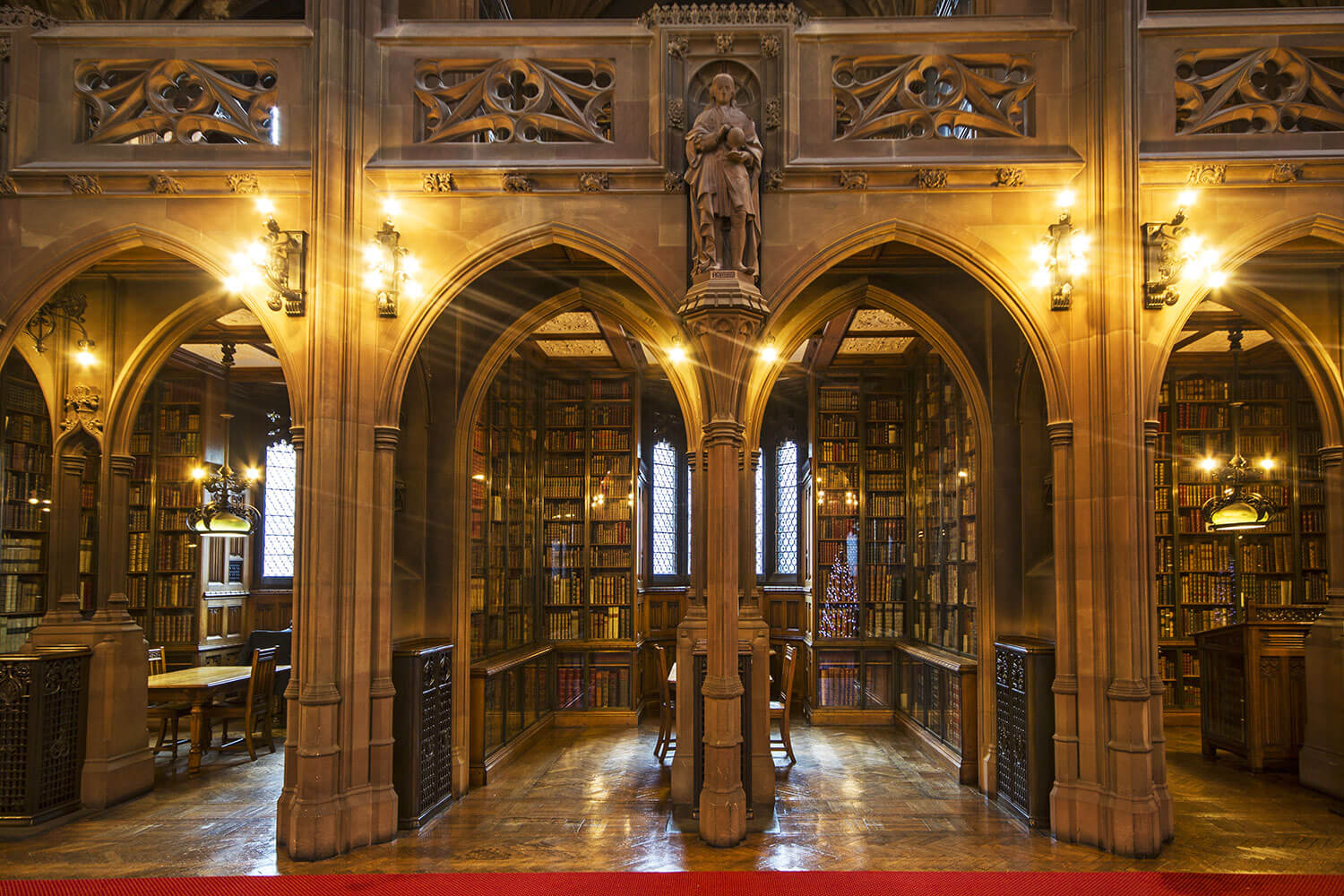 Moving on, check out Manchester's impressive culture. If you take a walk by the canals, you literally feel its industrial past contrasting with modern times. If you're feeling relaxed, this is the perfect opportunity to go to the John Rylands Library. This is a really old but enormously beautiful library that will give you real Harry Potter/Hogwarts vibes. If you're not tired of the art and culture yet, head to Manchester Art Gallery, which is not only inspiring, but also free.
To fill up your stomach, you could buy something at one of Manchester's markets and eat it in the sunny downtown garden, which is called Piccadilly Gardens.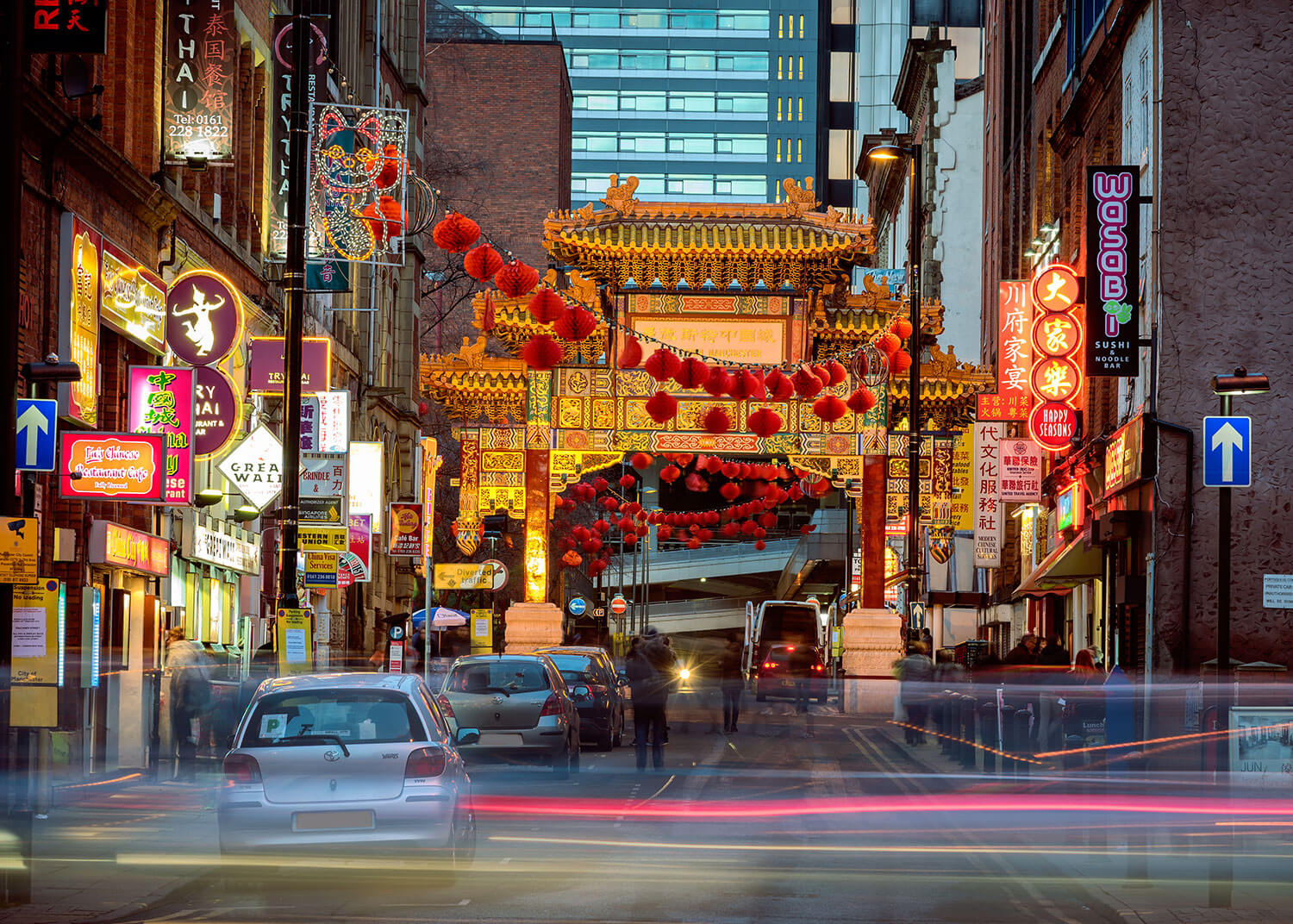 If you're not tired of shopping yet, try the Arndale. Trust me, it is a shopaholic's paradise. If you don't want to do that, take a short trip to Asia with a visit to Chinatown, the place to enjoy lots of Chinese food, architecture, and culture.
For rounding up your day with a nice dinner, you can go for basically every possible cuisine in Manchester. But my favourite will always be Yard and Coop, where you will taste the best chicken ever (they have veggie options too).
By now, the sun has set, so it is now time to dance. Manchester has an amazing nightlife. I would suggest drinks at Jimmy's or twenty twenty two for amazing live music and dancing.
Staying out late? Go for a boogie at one of Manchester's various clubs. My insider tip is definitely 42, which offers amazing drinks and indie music. If indie isn't your vibe, try out clubs like The Factory or Revolution, which basically offer everything your clubber's heart could desire.
If you're not into clubs and live music bars at all, you should give the Gay Village a go. It's full of fairy lights, and brilliantly-dressed people. The best thing about is that everyone will find their music taste somewhere, and most of the village's clubs and bars are free entry!
I hope you will love Manchester as much as I do and that you enjoy every single second of your time there!
Looking for somewhere to live in the city? Check out our high-quality student accommodation in Manchester.
Enjoyed this article? Give it a like
I am Nina, I am 20 years old and I study Fashion Promotion in Manchester! I love fashion, travelling, food, everything and anything creative and exploring new places! If you want to know more, just follow my Instagram or my blog www.quiestnina.com.