'You have to explore': A day in the life of a Manchester student
Welcome to Manchester, which is a wonderful city to live in. Is this your first time living here?
Well, this is my second time studying in Manchester, so let me show you what a typical weekend day in the life of a student is like here. Just follow me!
As I'm currently living at Piccadilly Point, which has a gym on the first floor, the first thing I do in the morning is go down stairs and begin my day with a one-hour workout. Morning exercise always refreshes me, and I feel fully woken up afterwards - sometimes I even meet like-minded people doing their morning routines too.
My breakfast usually comes after my cardio exercise, and consists of cereal or whole-wheat bread with some lettuce and protein, such as chicken breast slices or avocado. But today I made myself a bagel, and it was really delicious together with a poached egg and salmon slices. Believe me, you really have to try this!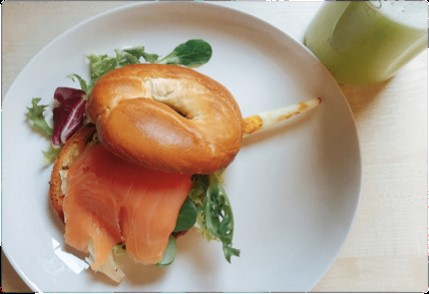 Usually, on weekdays, I will then prepare for my lectures and get ready to head for the teaching building. But since it's the weekend, and since it's been sunny, I planned a date with my friends to hang out and find something interesting at Northern Quarter - specifically, the brilliant Evelyn's Café Bar. Living in Manchester, you have to explore the Northern Quarter. I'm sure you'll love its fusion of vintage and trendy culture. You will never tire of the tastes here, from different countries or regions and colorful garments and appealing accessories.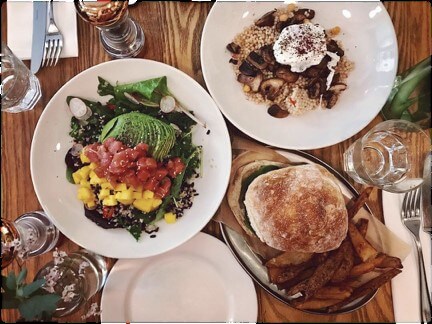 We stayed in one vintage store just for the special design and the impressive display, feeling like we'd been rushed back to the late twentieth century. When we'd looked at those pretty little things for long enough, we decided to go straight to Evelyn's Café Bar to feed ourselves. The salad brunch and burgers of distinguished flavor here are really, really tasty. Just remember to get there early (by noon at the latest) or book a table to avoid waiting for long. And for me, this is just the most ideal weekend in Manchester.
If you then feel it's time to go home, there are plenty of grocery stores on the way - especially near Piccadilly Station. I picked some Alpro soya drinks and my favorite triple chocolate cookies at for snacks, and also some fresh fruit and vegetables for this week's meals. It's just 5 minutes' walk home from here, so you'll never imagine how convenient life is here at Piccadilly Point.
Enjoyed this article? Give it a like
Cynthia is a postgraduate student majoring International Fashion Retailing at The University of Manchester. Currently living in Manchester, she actually comes from Shanghai, China and is a girl pretty much fond of fashion, traveling, and exploring new cultures together with their tasty food. Come with Cynthia and find any leisure that might interest you in this wonderful city!