"You've just got to adapt": What it's like to be living at uni during the latest lockdown
With the new year came a new lockdown and it's safe to say that many of us have been left wondering if this really is the new norm. But what's it like living in student accommodation when the outside world has, once again, shut down?
More than half of the students that have checked in with Unite Students this academic year are currently living in our properties. Here, we spoke to some of them to see how they're getting on while living with us.
Protecting family members
Let's start with Max, who's studying fine art at Leeds Arts University.
Although her family live just 10 miles from her flat, she was worried about exposing vulnerable members of her family to Covid-19 after losing some to the pandemic already. So, deciding to stay put, she stayed in her accommodation over the Christmas holidays and remains there now.
Along with three of his flatmates, she says they're making the most of it. "You've just got to adapt to circumstances and try different things, really," she says. "That's what I'd advise to anyone [moving in] in September, if things still aren't back to normal by then.
"I know a lot of people miss their families, including me, but we have Zoom quizzes and online art competitions to stay in touch."
And while she says lockdown has been boring at times, Max is using it to make the most of trying new things, so much so that she's now even being paid for some of her new skills.
"In the first lockdown, I taught myself to draw 2D autocars and I now do that freelance. But you can make more money if you learn the 3D version – which is much harder – so now I'm teaching myself that. I'm also learning how to code so I can make generative art."
So, what about the challenges?
"The most challenging thing at the moment is trying to get a regular sleeping pattern, because if I don't do enough during the day, I don't get to sleep for ages."
Adapting courses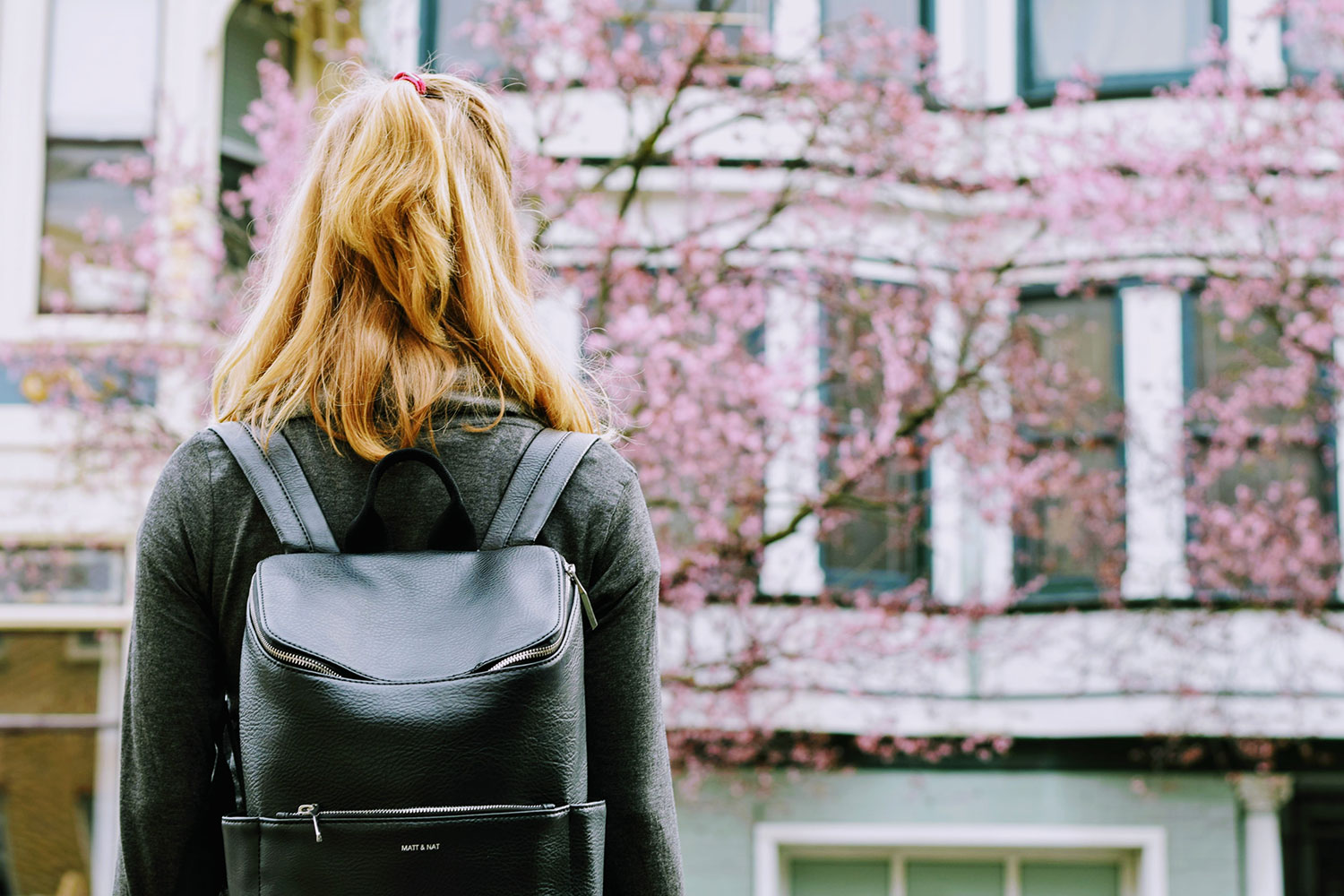 Things weren't always easy for Molly, either, who's studying primary education at Northumbria University. When she came back to uni after Christmas, she thought she'd be jumping straight into a placement at a local primary school.
Once the schools closed, though, things changed. Students in advanced years were prioritised for placements with key worker children, while first years had to step back.
"I only have one hour of teaching a week at the moment, and it's online; I'm lucky to have a part-time job at the Co-op to keep me busy," she says.
Unlike Max, Molly isn't living in a shared flat, either. But despite moving into a studio flat, she says she's really enjoyed having her own space.
"Although we're in lockdown again, I love living by myself and having my own space - having a studio to myself means I don't have to worry about what other students are doing, and it will make it easier for me to isolate if I have to from work," she says.
"I'm also in a group chat with other people in my building, so I don't feel like I'm alone; it's nice to know others are in a similar boat. Some of them are international students that can't get home at the moment, so it's good that they have this support bubble."
Molly's also making the most of her free time by heading down to the local quay and beaches as much as she can – her go-to place for a walk.
"I absolutely love Newcastle, there's such a lovely walk down the quay and it's so much nicer than the walks I can go on at home."
Hustling through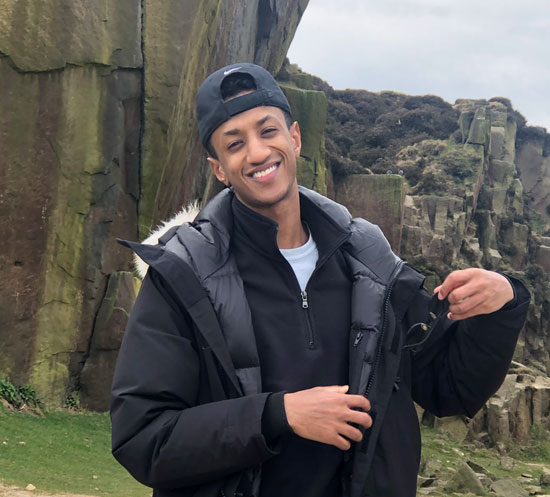 For others, the lockdown hasn't left them with hours of free time, which is the case for student Zakaria, from the University of Leeds. He's now on placement at a local hospital while he carries on his medical studies.
"To be honest, I'm enjoying it – this is the best time to be a medical student! It's great experience," he says. And, while all his current flatmates are first years, he explains that it's created a really nice dynamic.
"I'm able to pass down my experience of having been at uni for a few years already and help to smooth their transition into uni life. They have struggled at times - there are concerns about vulnerable parents, some homesickness, and some isolation. I've tried to normalise their experience. Everything they're going through is normal, and they're not alone, but you do adjust."
For Zakaria himself, though? Well, things have been relatively… normal.
"During the week I'm on placement until 5pm, in the library until 9 or 10pm, and then I come back to the flat to sleep. It's pretty smooth, and I find it easy to switch off after placement unless something traumatic has happened during the day, but I can talk to my tutors, clinicians or my family if that happens. I'm quite fortunate to have a great support network."
That's not to say it's all been plain sailing, though. After his brother caught Covid-19 around Christmas, Zakaria decided it was best he also stayed at uni over the holidays to catch up on masses of work.
"It is tough not being able to go out and do stuff, and it would be cool if the gym was open at the moment, but I love having my own space to work," he says. "I'd go crazy being around my family at the moment!"
Want some tips on coping with student living in these strange times? Check out some of our top articles right here.
Enjoyed this article? Give it a like