6 Smart productivity apps for students
Great productivity comes from great discipline. But if focused behaviour doesn't come naturally, you'll need to work a bit harder to get stuff done.
Surprisingly, your phone can help. That's right – the phone that's so devastatingly good at sapping your attention is also your greatest ally in the battle to maintain focus.
Here are the five types of uni friends you'll have and my top tips for making them.
Here are six of the best productivity apps to keep your studies on-track and organised.
Best for ignoring your phone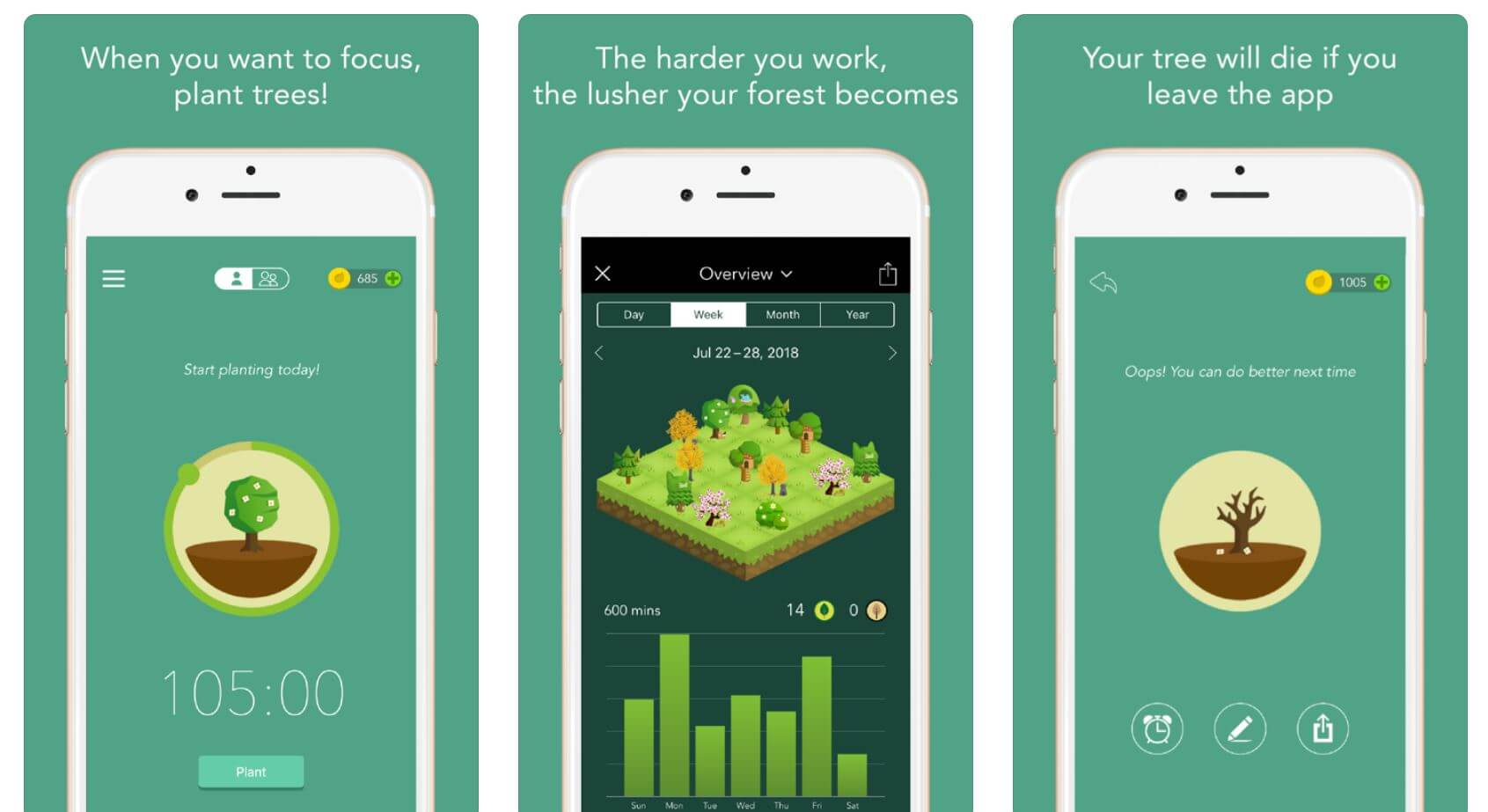 Forest app is a clever way to start ignoring your phone. When you want to start a period of close concentration, you open the app and plant a seed.
Then you put your phone down and leave it. Leave it long enough and you get a reward: your seed grows into a tree. But if you give in to temptation and check Facebook, your tree dies.
Keep using the app successfully, and pretty soon you'll have a whole forest of trees. The best bit? The Forest guys use your in-app success to plant real trees around the world.
Best for creating the right mood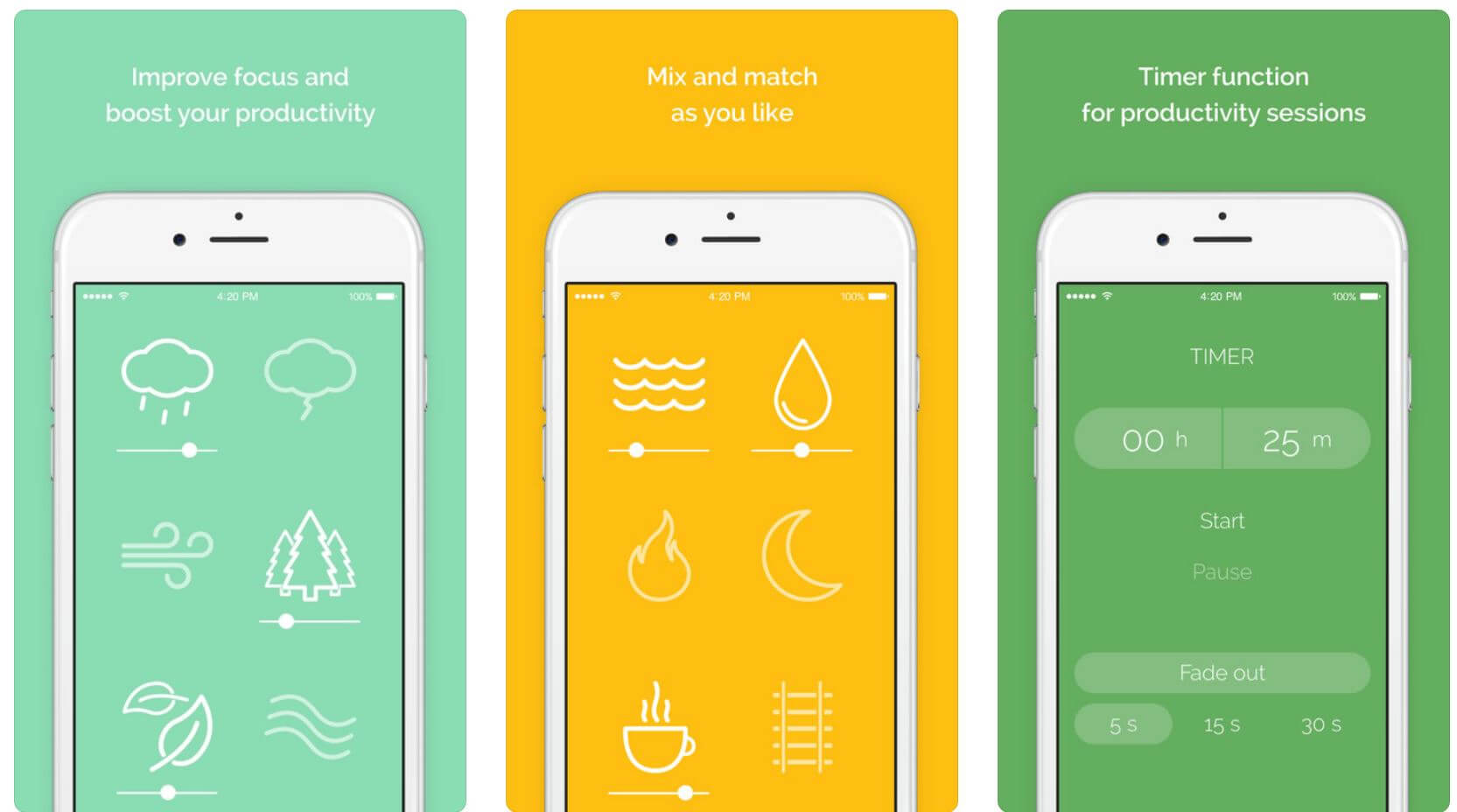 Noisli is a triumph of simplistic design, and the perfect way to swap distracting noise for background sounds that actually sharpen your focus.
Its gentle sounds can be run on a continuous loop and combined to create soothing, ambient noise. Mix the chirp of forest birds with a gently falling rain. Or the soft hum of a coffee shop and a crisp, crackling fire.
There's a small fee for the Android and iOS apps but you can use the mobile-friendly web version for free.
Best for making a to-do list
There are dozens of to-do list apps out there, and for good reason. To-do lists give you a grip on what needs to be done, which helps you focus on the right thing at the right time.
In Trello, you create one or more boards. Each board holds lists, and each list holds cards. Each card represents a 'thing to do' – with its own description, attachments, status updates and due dates.
Imagine a board for each module, and a separate list for each assignment. Add a card for each task required to complete each assignment – breaking down a big job into manageable chunks.
Sometimes being more productive means finding a way to do time-sapping tasks more quickly. If one task screams time-sap, it's making a bibliography. Essential, but a bit of a slog.
EasyBib is one to consider here. You can create perfectly structured citations in seconds by scanning a book's barcode or plugging in the ISBN. Send them straight to your inbox to collate easily later.
Available online, or as free Android and iOS apps.
Best for storing all your documents
Like the floppy disc, CD, cassette and VHS before it, the USB flash drive is headed for extinction. And why? Online cloud storage is why.
Google Drive gives you 15GB of free, secure online storage space in which you can create and save anything you like – text files, spreadsheets, pictures, videos and audio.
You can access your files from any smartphone, tablet, laptop or computer – and you can share and collaborate on files with others. Perfect for group assignments.
Best for never letting inspiration slip away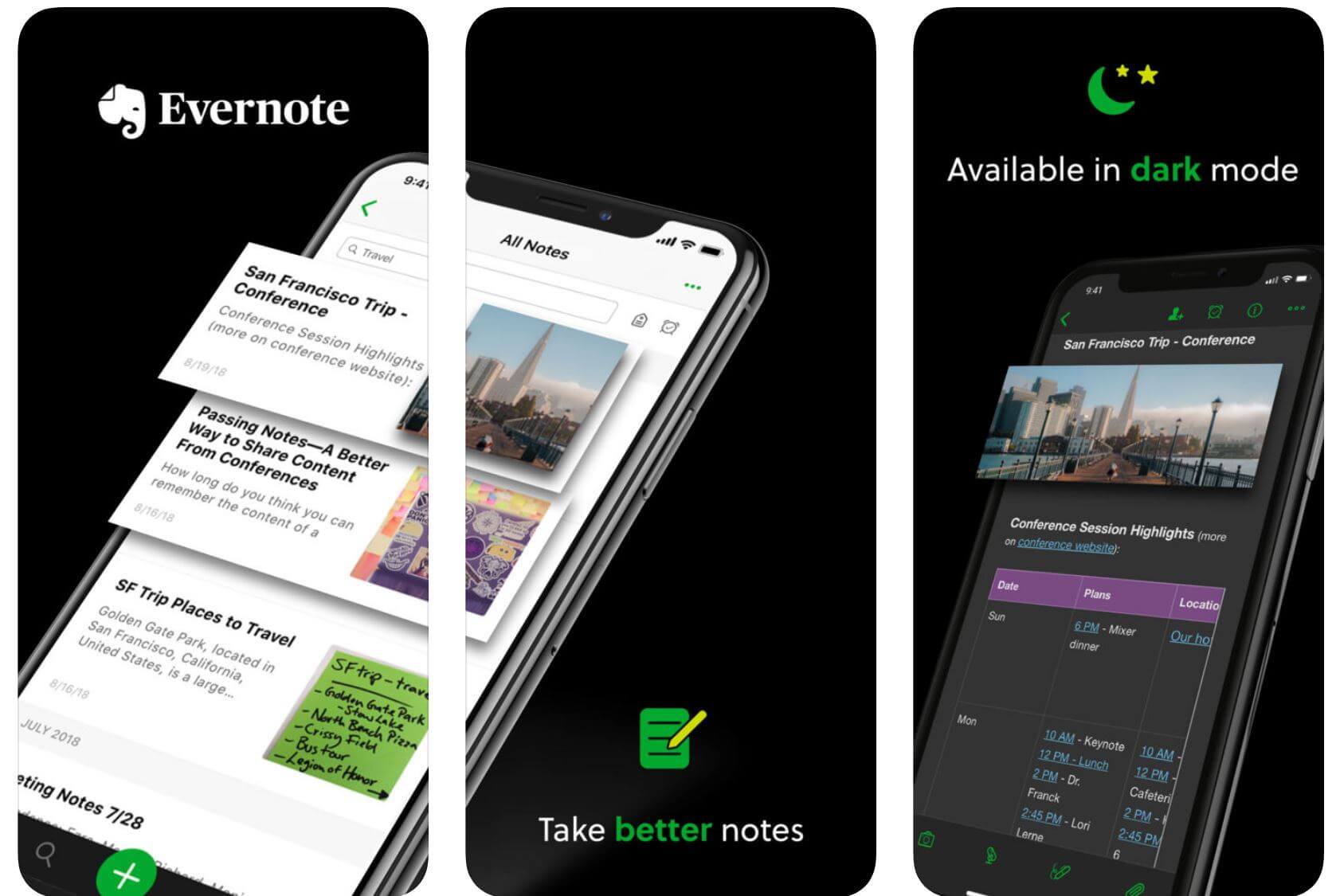 Even if you prefer to work in planned, focused bursts, you never know when inspiration might strike. So it's good to have a way to capture ideas on the move.
Evernote is the app that does just that. Whether you're on the bus, the tube or the toilet, you can create lists, sketches, photo, text and audio notes to help you develop a project as you go.
The free version is available online and on Android and iOS – and you can sync across two devices so your ideas are always available.
Enjoyed this article? Give it a like