Applying for a master's degree? Here's what you need to know
Somehow, I've managed to survive the majority of my master's degree, which is soon coming to an end. 

Although I don't feel like I have any time to think about anything other than the work I need to do, I have started to think about what I want to do after I graduate next year.
It's really scary to think that I'm not going to be at my uni forever, and that I actually need to think about what I want to do next. But then, it was only a year ago that I was planning the seemingly scary move of applying for a master's degree.
Find yourself in that very position right now? Don't worry, I'm here to help. Below, you'll find answers to a number of questions about master's degrees, putting you in a good place to plan your next move. Good luck!
What is a master's degree?
Before getting into the why and the how, we should probably start by looking at exactly what a master's degree is. Well, a master's degree is a type of postgraduate degree that comes after a bachelor's degree, but before a PhD.
It's typically much more intense than a bachelor's degree, but having this extra qualification could help boost your career prospects in the future. 
How long is a master's degree?
This really depends on whether you are planning to study full-time or part-time. If you fall into the first category, you should expect a master's degree to last for one or two years. If you want to study part time, you can double the time it'll take to complete it.
What are the different types of master's degrees I can do?
When I first started to look for different postgrad courses, I was immediately confused by the different terms used. I had no idea what the differences between a MA (Master of Arts) and a MLitt (Master of Letters) were.
There are lots of different types of master's degrees that you can study. These cover a huge range of topics, but also differ based on how they are achieved. Some are research based, some are taught, and some are rooted in a particular career or industry.
Why do you want to do it?
Postgraduate degrees are expensive. Because of this, you should really ask yourself why you want to get your master's degree. Do you need it for the career you want to pursue, or do you simply just want to learn more?
You might also want to consider if there are any other types of industry-relevant training you could engage with, as they may provide a good, cheaper alternative to postgraduate studies.
How are you going to fund your master's degree?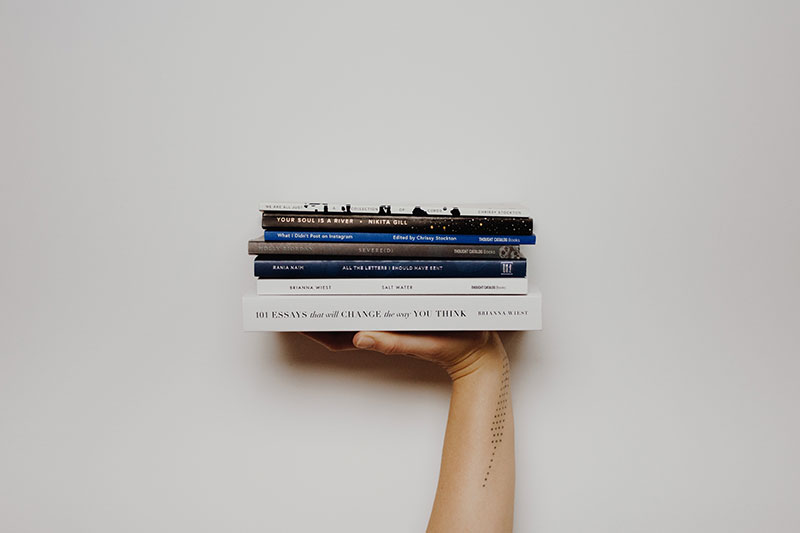 Many people who decide to study for a master's degree choose to work part-time to help them pay for their university and living costs. You can also apply for scholarships or funding from the university itself. In fact, some institutions will offer you money off your course if you've completed an undergraduate degree at the same university.
Aside from that, you can also apply for a postgraduate loan. For 2020/2021, the maximum you can borrow is £11,222, which you can use toward tuition fees and living costs. For more information on this, take a look at the government's guide.
What do you want to study?
This is a great opportunity to specialise in something you might not have been able to study that much yet. Or it might be just like your degree, only more advanced. And if you didn't particularly enjoy what you studied for your undergrad, it's also a great opportunity to try something new that you might not even have thought of. 

Find a Masters is a really good website to find and compare different courses to each other. It shows courses from all over the world, but you can filter the options and look at specific places in the UK, or a different country, if you know where you want to study.
Where do you want to study?
Do you want to stay where you are, or do you want to move somewhere else? If you don't feel the need to stay where you are, this is a great opportunity to move somewhere new, maybe even abroad! There are great universities all over the world. Don't forget, some master's degrees can be done online too.

Assuming you've already worked out what subject you want to study, you can now also research which universities have the best reputation for your chosen topic. Weigh this up with where you'd like to live, and work out a shortlist.

You'll also need to think about accommodation. Can you study from home? If not, where would you plan on living? For an idea of what's out there, take a look at the high quality student accommodation Unite Students offer across the country.
Do you meet the entry requirements?
Once you've decided why, what and where you want to do your degree, it's time to consider actually getting in. Is there something you can do now in order to increase your chances of getting accepted? 
Think about doing some volunteer work or get some work experience in a field similar to what you want to study. Doing this is likely to strengthen your application and increase your chances of getting accepted. The earlier you consider the entry requirements, the more you can prepare and work towards them.
Some of the questions we've raised in this article are similar to when you first applied to university. Like you did then, make sure you do your research. This is a big decision, but it's an exciting one.
Enjoyed this article? Give it a like
I'm a second year student at Liverpool John Moores University, where I'm studying English Literature and Creative Writing.