Career fairs: What they're like and why I always go along
Trying to decide what to do once you graduate can be very stressful, which is where career fairs come in. They're a great way to learn about your chosen field and the different employers looking for people with your skills and interests.
As a mature student, I've attended my fair share and, aside from all the great freebies, they've always been incredibly helpful. Whether you've only just started at university or are nearing the end of your studies, it's always worth going to a fair or two.
‖
Aside from all the great freebies, career fairs are incredibly helpful.
The most recent one I went to was my university's law fair, held at the beginning of the academic year. Here's how it went.
I started the day with a commercial awareness workshop held by international law firm Allen & Overy. This helped to clarify exactly what 'commercial awareness' means, and gave a snapshot of working life at Allen & Overy.
‖
Aside from all the great freebies, career fairs are incredibly helpful.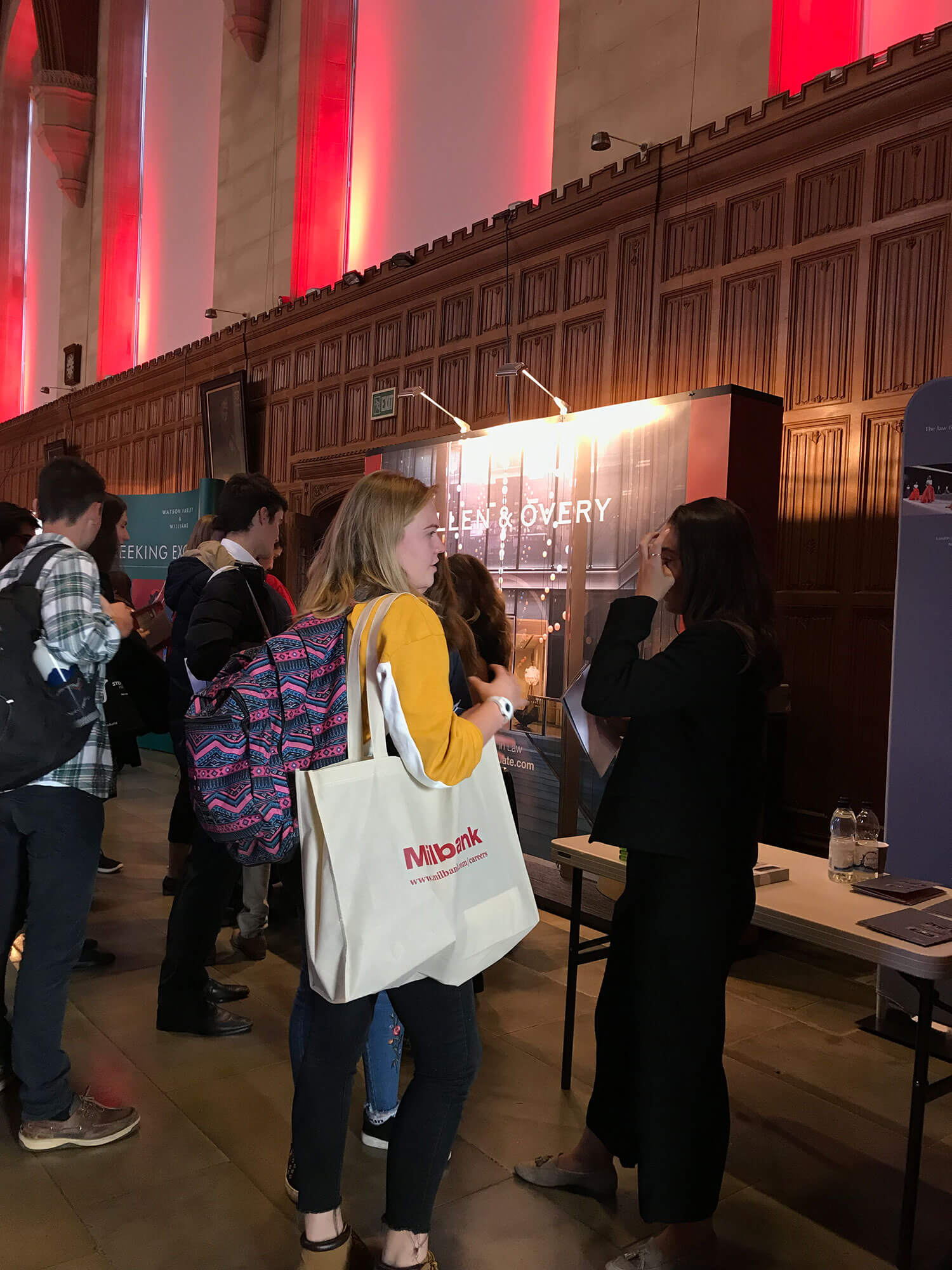 From there, I went out into the great hall where various firms had set up their stalls. I spent the afternoon going from stall to stall talking to different people about the work they do, why they chose their firm, and how best to prepare myself for a job in a similar environment.
The opportunity to talk to people at various stages of their careers is one you won't want to miss. Most firms will bring along a student ambassador who's completed a vacation scheme or first-year internship, a trainee, and a graduate recruiter. This way, you have a clear picture of what's expected of you throughout your degree and what the early years of your career might look like.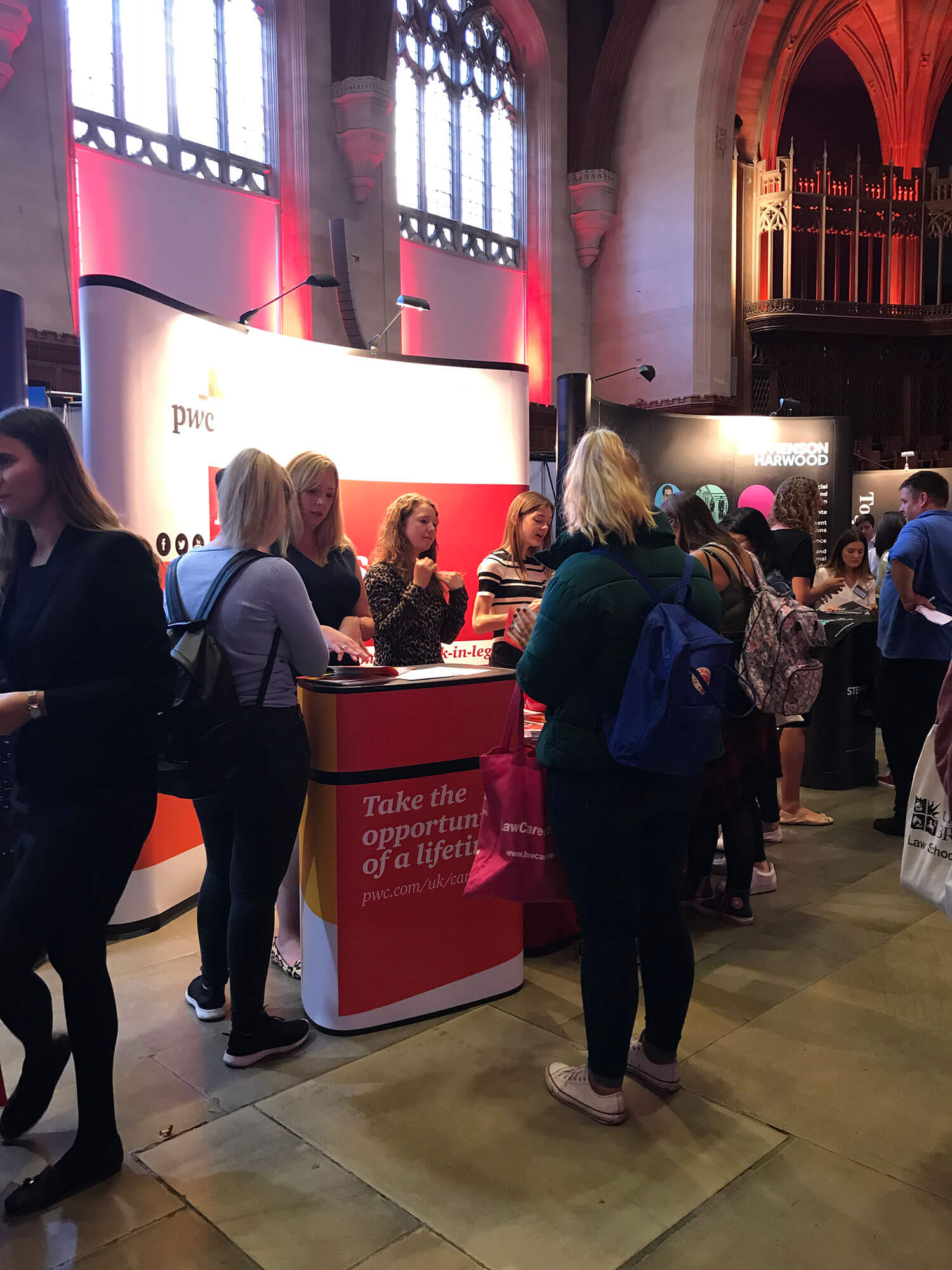 To take full advantage of such an amazing opportunity, there are a few things to keep in mind.
First, come prepared. While the point of these fairs is to find out more about your chosen career, it's easier to ask intelligent questions if you've done a little research.
Second, attend as early as you can. You'll have more uninterrupted time to have a chat with the representatives and make a good impression.
Last, don't be scared! Lots of people avoid career fairs as they feel intimidated and assume they have to have a concrete idea of what they want to do once they graduate. In fact, the fairs are designed precisely to help you make that decision.
When it comes to career planning, career fairs are an important and enjoyable part of the process. Not only are they a great way to learn more about your dream employers, they also give an insight into the type of work you'll be doing once you graduate. Being prepared, arriving early and keeping an open mind are key to taking full advantage of the opportunity.
And remember, bring a spacious bag for all the great freebies you're sure to get!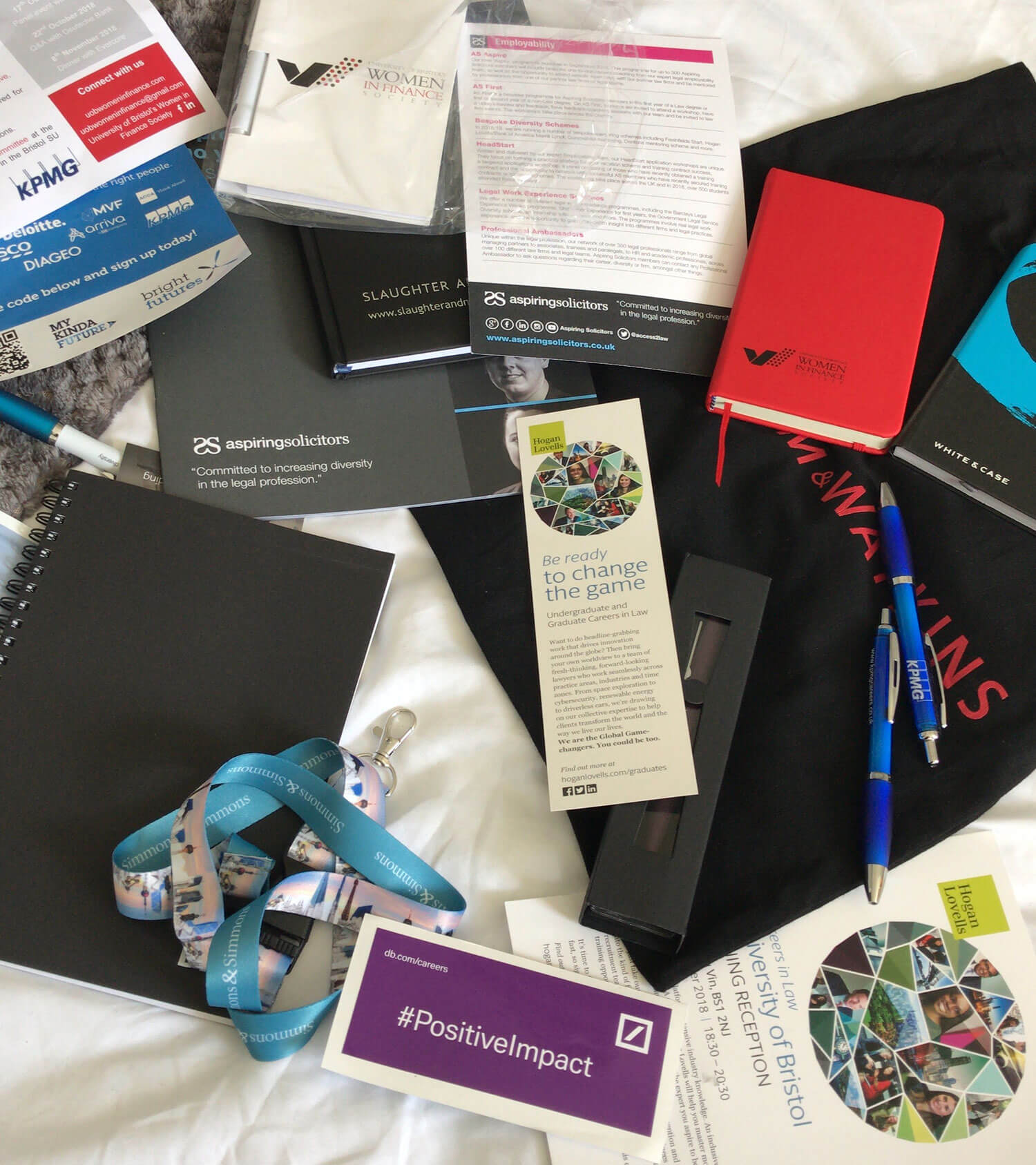 Enjoyed this article? Give it a like