Common mistakes students should avoid when applying for a new job
Whether you're applying for a part-time job to make some extra cash while at uni or a graduate job that you'd love to land at the end of your course, it's important to get the application right.
Yet, recruiters often receive lots of applications that just don't live up to expectations, with poor structure, mistakes, or even no relevance whatsoever.
So, to help you out as you try to find a job, we've pulled together a list of common mistakes people make when writing applications.
Making errors in spelling and grammar
You might not be the best writer in the world and you might not be applying for a job that requires you to write, but it's important you don't have any mistakes in your application.
It's likely that dozens of other people have also applied for the job, and the person going through CVs will want to go through the applications as quickly and effectively as possible. This means that if they see mistakes, you might end up in the no pile right away.
How to fix it: First, use spellcheck to check the finished CV. Then, read it several times over, once as soon as you finished it and also a day or so later. It's important to look at it with a fresh mind, as when you've been working on it for a couple of hours it's easier to miss mistakes.
It's also useful to get a friend or family member to look over it, as they may spot typos or be able to feed back on when something doesn't read quite as well as it could.
Not writing a cover letter
Even if the job advert doesn't request a cover letter, it's a good habit to write one anyway. A cover letter outlines why you feel you are well suited to the role and what you can bring to the company. It's an opportunity to express a bit of your personality and give the recruiter an idea of what you are like as a person and potential employee.
How to fix it: Write one. Aim for no less than a couple of paragraphs and no more than one page. Be concise, don't waffle and make sure it's easy to read. Remember, you want to grab the attention of the recruiter, so write a first paragraph that encourages them to read more.
Not addressing your application to the right person
Sometimes a job advert will tell you the name of the hiring manager, but sometimes it won't. It's always best to address and send your application to the right person, otherwise it can get lost.
How to fix it: Ring the company and ask who is the hiring manager. It can also be beneficial to speak to them to find out more about the role. Not only will it help you in writing your application, but it'll also show that you are proactive and, hopefully, your name will stand out when they go through applications.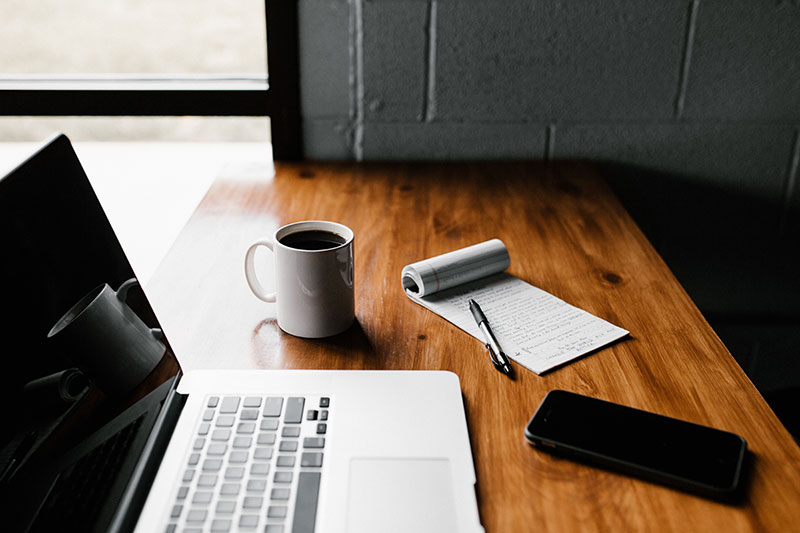 Using one CV and cover letter to apply to multiple jobs
We get it. Applying for jobs takes time, but all too often people send out the same CV and cover letter to different jobs. Hiring managers spot it immediately and quickly brush past your application.
How to fix it: Just don't do it. Even if you're looking for a part-time job at uni, one CV and cover letter does not fit all. Instead, adapt your CV and cover letter to each new role you are applying for.
You need to try and reflect the skills and experience that are highlighted in the job description if you can, and demonstrate your passion and interest in the specific role and company.
Putting things in the wrong order
You literally have seconds to grab the attention of the hiring manager with your CV, otherwise they'll move onto the next applicant. Therefore, it's important to make sure the top of your application is focused on the most relevant experience that you have in relation to the job.
How to fix it: When writing sections such as education and relevant experience, make sure it is organised in reverse chronological order. This means that your most recent experience or qualifications are at the top of that section.
You also need to decide which way round to have your education or experience. If you have limited work experience, put your education first, but if you have held very relevant roles, swap it over so that these come first.
Not having a clear and easy to read structure
A hiring manager is likely to skim your CV, so it's important to make it easy for them to digest. If it is messy, very wordy and hard to read quickly, you'll be less likely to make it through to the next stage.
How to fix it: Have a clear structure, make use of subheadings and include bullet points with key information about each role or piece of education. This will allow the hiring manager to pick out the most important information easily.
If you decide to use colour, stick to just one or two and ensure it's not a light shade that won't show up if your CV is printed out. Black text is best for the majority of the CV, but using a different colour on subheadings can add a nice look and help make it easy to read.
Sending your application in the wrong format
Own an Apple Mac? If you write your CV in Pages, Apple's word processor, and send it to someone who uses a PC, they won't be able to open your application. Imagine doing all of that work and then the hiring manager can't even view your CV? They won't ask you to send it again, they'll just move onto the next person.
Another issue here is that fonts and formatting may not carry over to the recruiter's computer, so that snazzy CV might end up looking a mess.
How to fix it: Make sure you export your CV, cover letter and any supporting documents as a PDF. This means that the hiring manager will be able to view your application on any type of computer and the formatting will stay the same.
Including info that isn't needed
A lot of people seem to include info that just isn't relevant to a job application. A picture is certainly not necessary. Not unless you're applying for an acting or modelling role. You also don't need to put your date of birth, age or gender.
Some people also put their full address on their CV, but this isn't needed either, and it just takes up valuable room that could be dedicated to something more valuable.
How to fix it: Make sure you only include the necessary info. That means contact details, a brief personal statement, education, experience, skills, hobbies and achievements.
Not answering application questions in enough detail
When you're applying for some jobs, they ask you to answer a number of questions. These might be about your previous experience or your skills. Some people just jump right in and answer these questions off the cuff, which results in answers that are not structured or not completely relevant.
How to fix it: Write down some notes about the question and figure out exactly what the recruiters are asking. Then look at the job description and decide what skills and experience you need to demonstrate in your answer.
Once you've done this, create a mindmap of ideas on paper, plan out your structure and write it in a separate document. You can then check the spelling and make any changes after reading it through before carrying on with the application.
When you're answering these questions, think about using the STAR method. This means introducing the situation, describing the task (and the expectations/challenges you faced), explaining what action you took, and revealing the results or impact of your work.
Bear all of this advice in mind, avoid the mistakes and spend time on your application. As people say, you need to make a job out of searching for a job. Do this and you'll find your opening. Good luck!
Enjoyed this article? Give it a like