How friends and family help me get through deadline season
I've been doing university assignments for almost three years, and though I'd like to say I'm used to them, they're never without stress.
I'm currently writing a 45-minute radio drama, a 5,000-word essay, and a script for a short film. It's no less work than I expected, but it means I spend a lot of time alone in my room focused on writing.
This is why I've learned the importance of going to friends and family as often as I can. Taking a break from assignments – even for a day – to spend time with people who care about you can be the motivation you need to meet your deadlines. This is how my friends and family help me.
Making the most of family support
When I need a break from studying at university I travel to my hometown in Devon. My mum has been a constant support throughout my studies; I can talk to her about anything that's worrying me, no matter how stupid it might sound, and even one phone conversation can make me feel better.
She can tell when I'm stressed, often suggesting I step away from a project and return to it later. Though I know I shouldn't procrastinate, I appreciate when others tell me I'm pushing myself too hard.
Whenever I'm with my family, I can also talk to them in detail about my projects, and ask how they think I could improve them. Having a conversation about my work gives me the motivation I need to finish it once I return to Bath.
As well as my parents, I always go and see my grandma for tea, since I will usually get a phone call along the lines of: "What have you been up to? You have to come and tell me all about it!" And that's exactly what I do. I tell my grandma everything that's been going on, because that's just what grandparents are brilliant for.
Being an animal lover, I'm always eager to see my pets so I can hug away the stress. Even though they're animals, they're still an essential part of the family, and have a calming presence whenever I'm with them. My labrador is quiet and gentle, while my cats are often bonkers, but equally as loving. It's surprising just how much an animal can help relieve anxiety whenever you're feeling it.
Teaming up with friends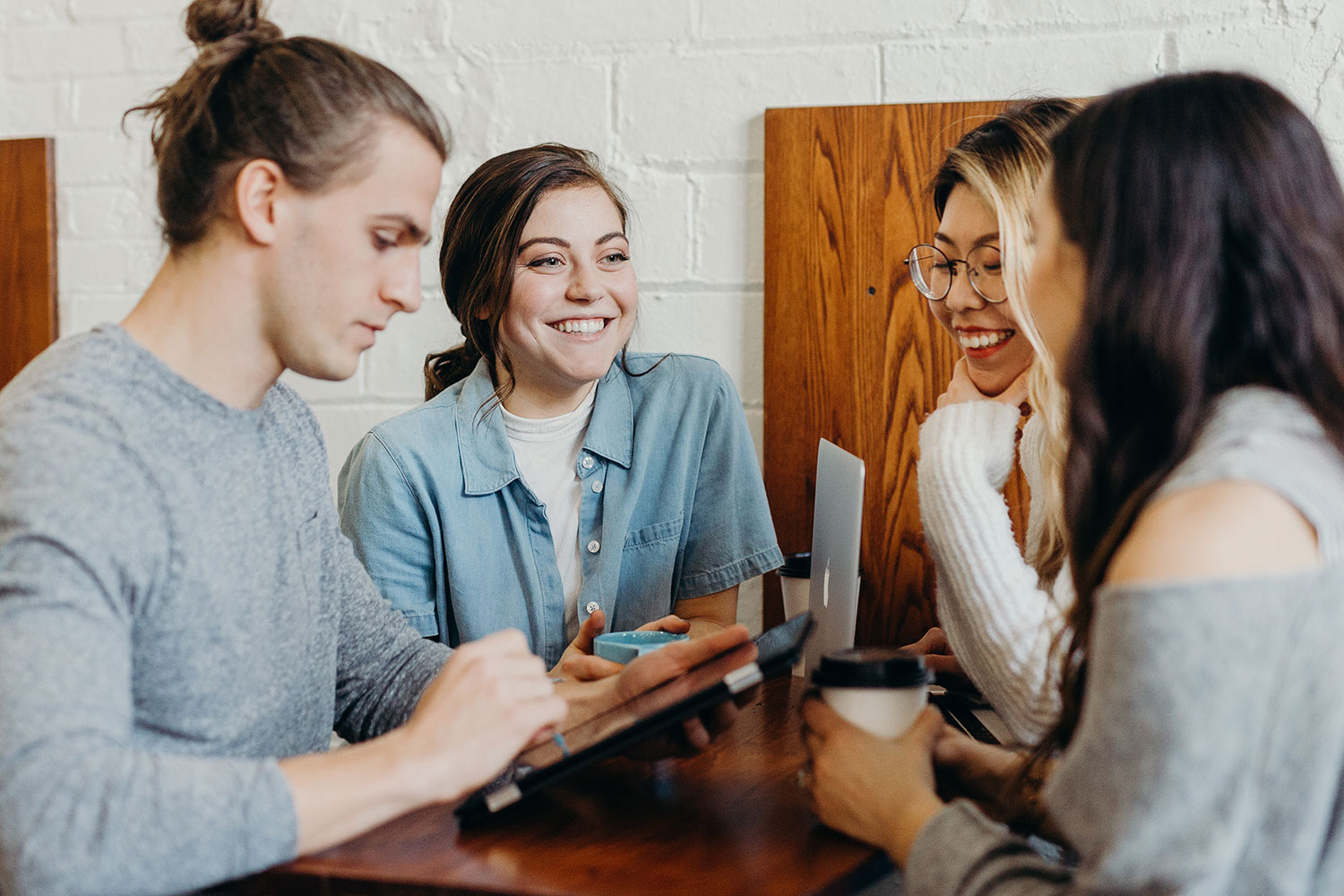 Since moving to Bath, I've made an effort to go to a lot of social events, even though I'm an introvert who sometimes struggles with them. This way, I've managed to meet a huge number of people, most of whom have become close friends within just two months.
I've met people doing courses like creative writing, events management and creative media, and since I'm studying scriptwriting, it means I have people around me with similar interests. We spend a lot of time discussing our passions over coffee, going on trips to the cinema and, of course, talking about dreaded assignments.
It's easy to feel overwhelmed by deadlines, so my friends and I reassure each other by meeting as often as we can, knowing it's important to balance coursework with social activities. The discussions we have over writing and film inspire me, which is a huge help when it comes to my projects.
As well as my friends in Bath, I never forget the people from my hometown. When I decide to have a breather, I might video call my best friend so we can catch up on each other's lives and play silly online games as if we're still teenagers. We lead completely different lifestyles, but it can be refreshing to hear about someone else's day when you're overwhelmed on your own.
Family and friends are the most important things in my life during deadline season. Workloads are always intense, but they become less so when I speak to others and get things off my chest, otherwise I would never get through them.
If you're a student struggling with deadlines, I hope you can now understand there are always people to talk to about it, and if you reach out to them, it will make things feel much easier!
Enjoyed this article? Give it a like
I'm Abigail, a 22-year-old writer currently studying MA Scriptwriting at Bath Spa University. I write a lot in my spare time - mainly fiction, scripts, articles, and blog posts. I also enjoy going for walks, volunteering, film and TV, animals, and coffee. I'm currently working on the script for a dystopian TV series and a script for a collaborative short film project.