How I manage my downtime and stay fresh during exams
Sometimes it feels like there's a deadline looming around every corner, especially at this time of year. Almost all of my semester one deadlines are in the week leading up to Christmas.
They're on my mind so much that it feels like the clock counting down the 'sleeps until Christmas' in the city centre is actually just counting down to my deadlines. With so much hard work to come, it's comforting to know the Christmas break will eventually arrive and offer time to chill out, relax and prepare for any January exams.
But first, we've got to make it through these pesky deadlines. To help, I want to tell you how I manage my downtime and stay fresh during such a busy time. Here it goes...
Planning days off
I like to plan my time in the run-up to deadlines and exams so that I have breaks, days off and study sessions all sorted in advance.
I need everything to be visual, so I use a large wall planner that shows me exactly what time I'll spend doing what. Being organised makes me feel more in control during those stressful times in each semester.
To me, the time spent away from my textbooks is almost as important as the time spent reading them. Taking regular breaks means I find it easier to absorb and remember the content I'll need in the exam hall. In my downtime I like to watch TV, explore the outdoors and take some time to detox. Seeing friends is a great way to leave revision behind for a few hours.
Working with others
Sometimes there is nothing worse that being stuck inside, alone, making mind maps, reading textbooks and researching answers. What I find particularly helpful, and have done since I was doing my school exams, is to work and revise with friends. Even if you're revising completely different subjects, working with others can help keep the mood more relaxed. Plus, it also gives you the chance to test each other on your knowledge.
Getting outdoors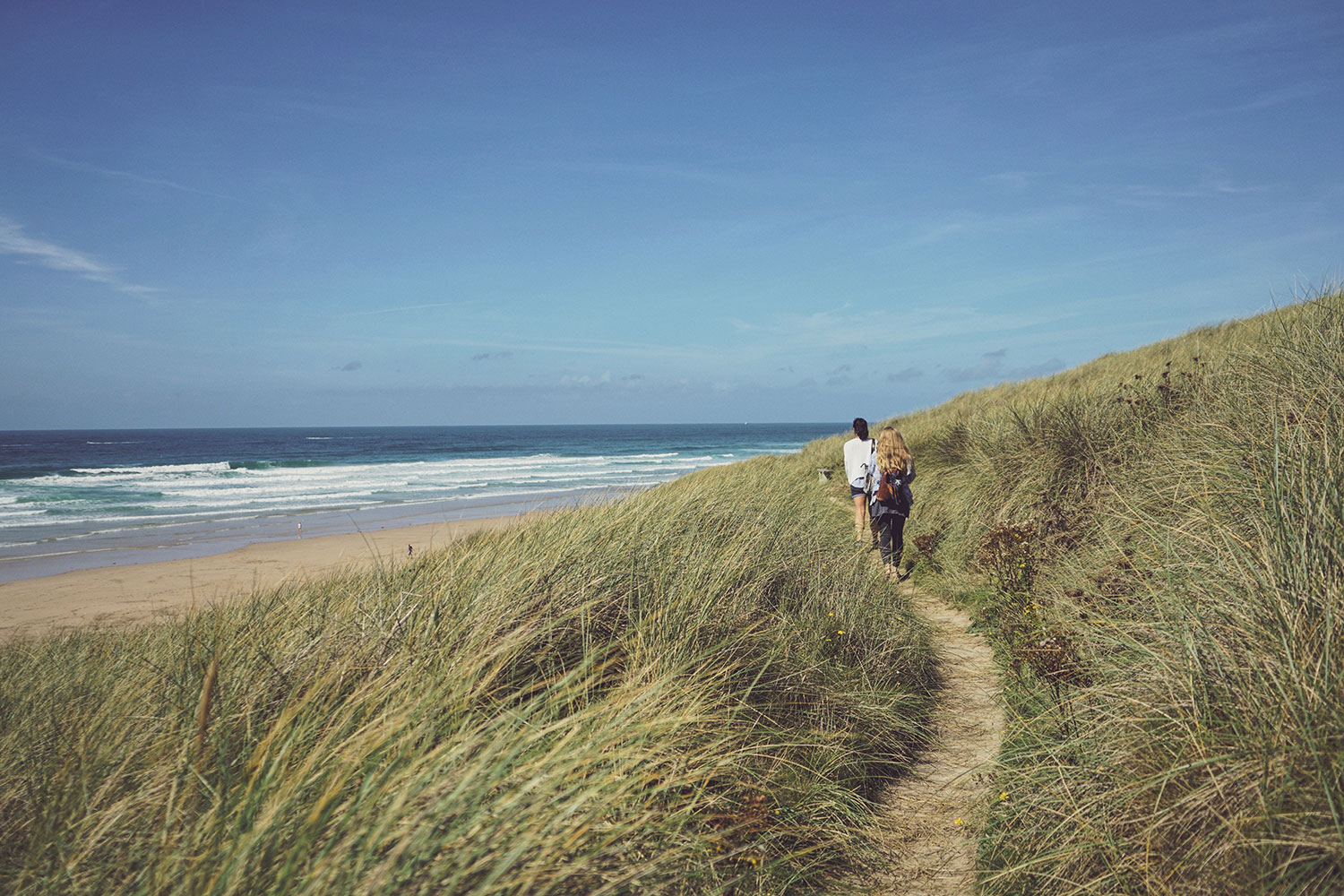 One of my favourite ways to detox during the run up to deadlines is to spend some time in the great outdoors. I often feel hemmed in if I spend too long in the same place, whether that be my university city, my hometown, or my flat.
While studying in Newcastle I like to take myself off to quaint market towns such as Hexham and Morpeth, or to the coast. Being outside, especially near water, helps me to clear my mind of stress or worry and come back to my studies feeling refreshed and ready to go again.
Finding the balance
Revision and coursework are important, but so is spending time alone, with family, or in the company of friends. You can't spend every waking moment doing either of these things, so finding a balance is key.
Your mental and physical wellbeing should always come before your education, so managing your downtime and finding out what works for you will enable you to feel happier and healthier. You might even do better in the exam hall because of it.
Enjoyed this article? Give it a like
I'm a first year Film and TV Production student and I love all things cats, comedy and crime drama. You'll usually find me cradling a mug of tea (and a cat when I'm at home) and binge watching my favourite crime shows on Netflix. I'm a keen volunteer and a member of the Drama and M.A.D (Making a Difference) societies.