How to turn your room into a sanctuary for coursework and revision
Exams are looming and it can be easy to succumb to the anxiety and stress that comes with trying to squeeze in that last-minute revision.
But that's why it's so important to make sure your work space is an absolute sanctuary at this time of year, before you get overwhelmed.
Living and working in one room can be really hard as it is. I've been there, and I totally get it. So, it's all the more crucial to make sure you're fully prepared.
To help you, I've highlighted some of the key things that you can do to make sure your room is the perfect space for coursework and revision.
Indulge in some plant life
Did you know that indoor plants are proven to boost concentration and productivity? So, not only do you get the physical health benefits of cleaner air, but your mood and mindset will improve, too. And, let's be honest, they look great.
Don't worry if you're not very green-fingered, just pick a succulent. They only need to be watered every couple of weeks and you'll probably be nearing the end of exams by then, anyway.
Don't be a Cher
If the movie Clueless taught us anything, it's that you never want to stumble into bad lighting (and, if you haven't seen this '90s classic, add it to the movie list right now). The same goes for your room. Don't let bad lighting ruin your date with revision.
If you can, use as much natural light as possible to keep your room bright and airy. Why? Because, while dark lighting can have you straining to read your notes, artificial lighting that is too bright can also leave you feeling overstimulated or contribute to headaches and stress.
Once you're done for the day, transform your room back into a cosy kingdom with warm fairy lights and lamps for that soft and sleepy atmosphere.
Make a good chair a key priority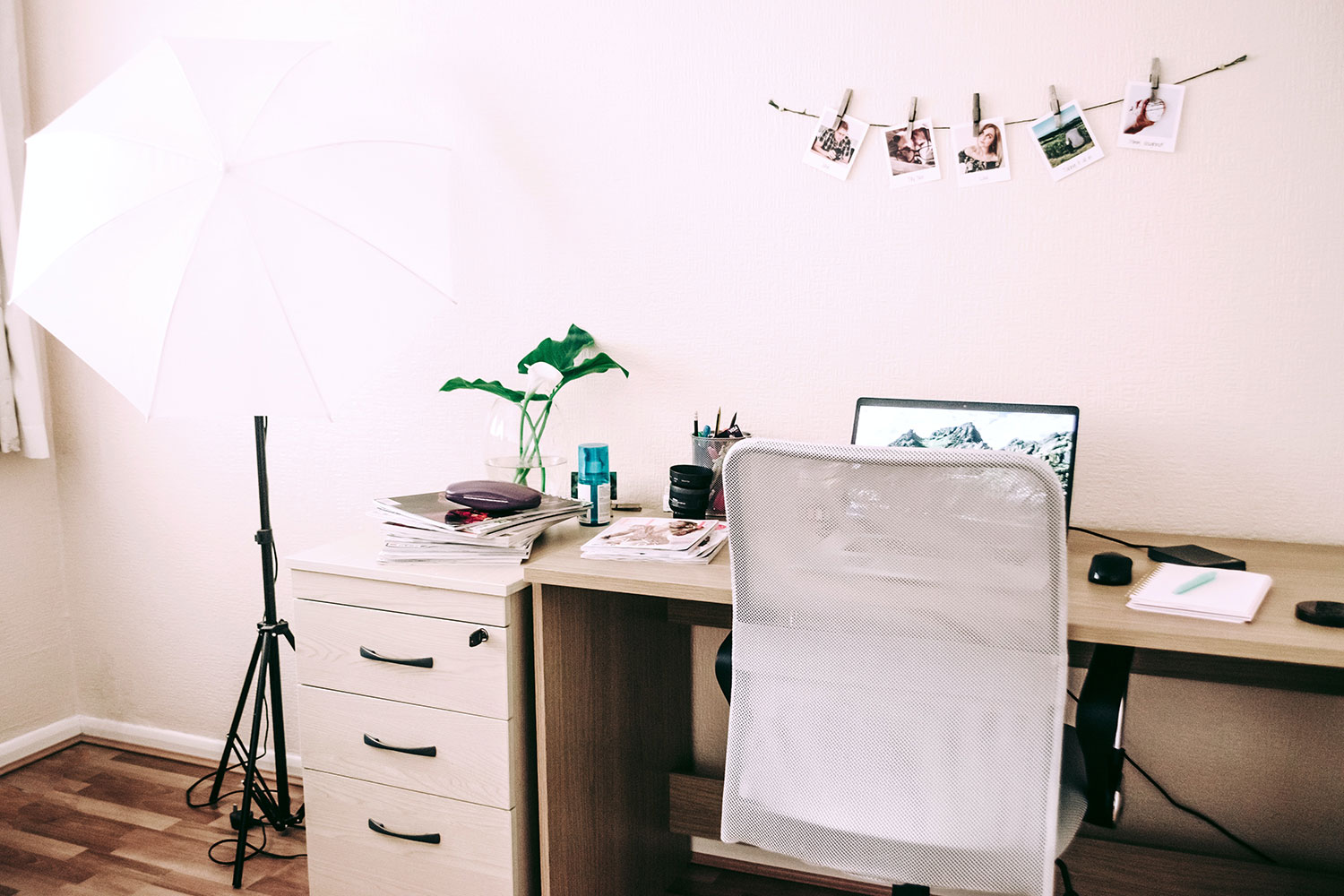 Working from your bed isn't as comfy as you might think it is. From ending up with a sore backside to struggling with bad posture, you'll soon find that you get much more done when sat on a comfy chair, at your desk. And, besides, your bed should be your sleep and relaxation space – don't ruin that!
Instead, invest in a chair that has a strong back, can swivel and has a padded bottom. When I was studying, I paid £40 for a chair from Argos and it did the job, but don't forget to look out for cheap, second-hand steals on Facebook Marketplace or check your local freebie sites.
Become an organisational guru
Getting rid of clutter and keeping things simple can go a long way toward stress-free bliss. Just ask Marie Kondo.
By making sure your room isn't a mind-numbing mess, you'll feel more productive and less distracted, putting you on the path to study greatness. And, don't forget, you can read more about why a tidy room helps right here.
Organisation doesn't stop there, though. If, like me, you're also a very visual learner, stock your desk up with those colourful sticky notes, get yourself some highlighters and make sure you've got some plain paper hanging around.
By making sure you've got all the stationary you need to do the revision that suits your learning style, you'll find it much easier to get motivated.
Ditch the phone and invest in a real clock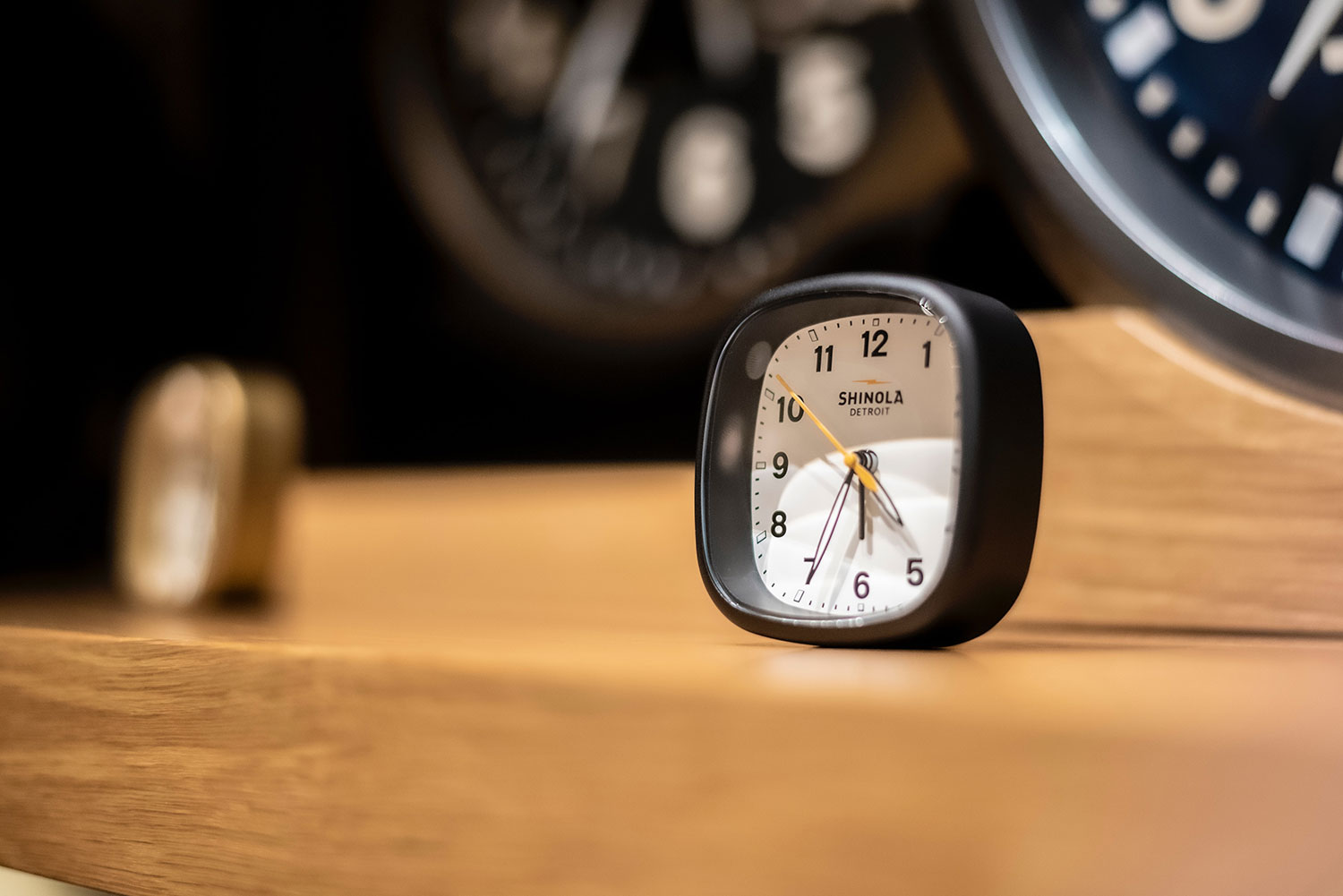 For many of us, our phones are our biggest distractions. I mean, how many times have you picked up your phone to check the time, then ended up on social media for an hour?
It might seem like a hard thing to do, but, if you really want to turn your room into a sanctuary for revision, put your phone in a drawer when you're in study mode.
Instead, buy yourself a real clock and put it somewhere that's easily visible from your desk, so you can keep an eye on how much revision you're doing.
You'll be amazed how much time you save and how less stressed you'll feel for it. Trust me, you'll thank me in the long run.
Looking for more study tips? Take a look at our student writers' best advice here.
Enjoyed this article? Give it a like
When not stringing words together, can usually be found on the local beach with her cocker spaniel pup, Huey.