How two uni rejections set me on a path of self-discovery
In my final year of school, I applied for my dream course at my dream university, just like many of my classmates. But as the deadline approached to hear back from our prospective institutions, my friends all got their places in Edinburgh doing medicine, languages, and geology - while I was left waiting to hear back from the English Literature department…
Finally, on the day of the deadline, I had an email from UCAS with a big red cross next to the University of Edinburgh. I hadn't got in. And I was devastated.
But it's okay - no need to panic, I told myself. I'm doing a gap year anyway and plan on working and travelling and gaining lots of new experience. I'll apply again next year with lots of new things to put on my personal statement, I continued to tell myself.
A change of heart
Over the course of that gap year, I realised I didn't even want to do English anymore. I can't read fast enough to do a literature degree! So instead, I applied for Film Studies; something I had been interested in since the age of nine, but never considered studying.
At this point I had made lots of short travel videos during my gap year, alongside a series of videos for the company I was working for - so I had plenty to submit as a portfolio. And had it not been for that first rejection, I might not have realised I wanted to do film, so with fingers crossed, I reapplied to Edinburgh hoping it was meant to be…
But once again, UCAS updated me with a big red cross next to my application. I hadn't got in. Panic ensued.
Now what?
I didn't feel like another gap year would be beneficial for me, and at this point I had my heart set on doing film. I had also applied to the University of Glasgow as my backup, and they had accepted me… but all my friends were going to Edinburgh, so I wrote off. However, it was looking like I'd have to go off alone if I wanted to go to university, and to a place I knew virtually nothing about.
I started doing my research and found a few things that caught my eye. First, Glasgow University looks like Hogwarts, so that was pretty exciting. And at the time they were the best in the UK for Film Studies, plus there were dozens of interesting societies. Things were looking up.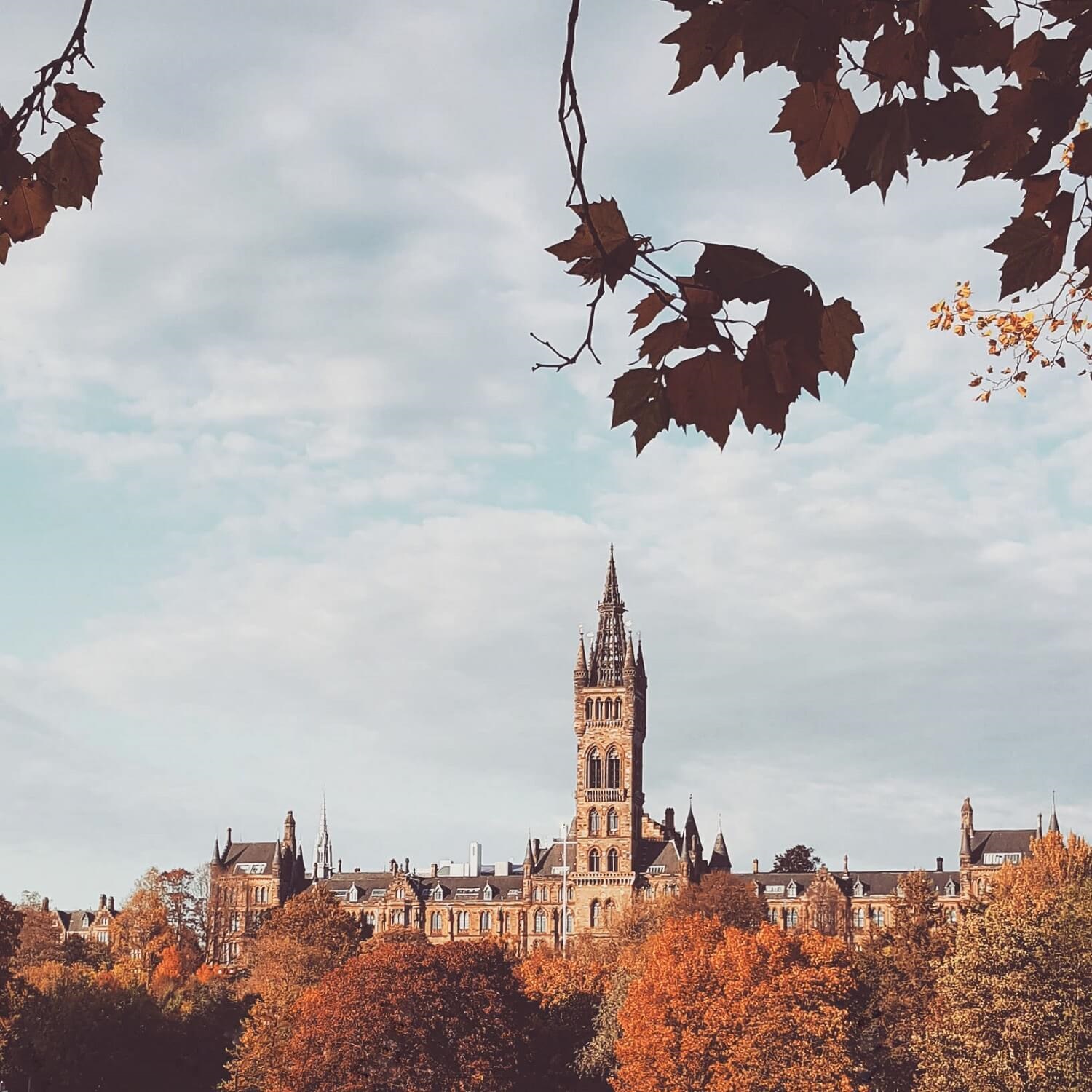 Embracing it
First year began and it took me a while to find my feet, but thankfully I got on well with my classmates. Glasgow as a city was incredible and eye opening, especially having come from a rural corner of the northeast of Scotland. As I didn't have my friends from home to hang out with, I threw myself into lots of societies and did theatre shows, made films, and even did a TEDx talk. I founded Glasgow University's juggling society which wouldn't have happened at Edinburgh because they already had one!
Eventually I found a group of friends that I lived with for my last two years and we had a brilliant time. If I had gone to Edinburgh with my friends from school, none of this would have happened.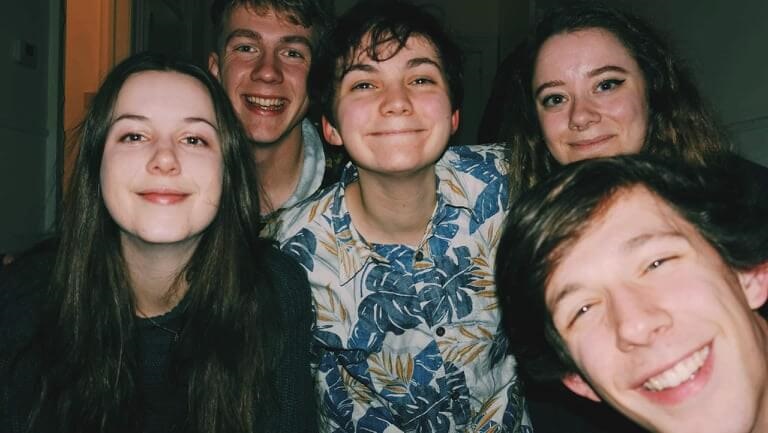 Self-discovery
I suppose I discovered a lot about myself too. Without these connections to home, I was able to be whoever I wanted to be and try new stuff for the first time. In second year, I got involved with a project run through the Cairngorms National Park. Initially, I knew very little about it, just that it was to do with national park conservation and came with a free trip to Finland.
This project sparked a passion within me, and I continued to work with the Cairngorms National Park after that trip. I also began volunteering with Loch Lomond and the Trossachs National Park – which is conveniently a 30-minute train ride from Glasgow, so something else that I would have probably never done if I had gone to Edinburgh.
The right path
So, to cut a long story short, I now have a place on a six-month outdoor ranger skills course in the highlands. I think I've found what it is that I want to do, and while I still love film and will continue to make them, I know I might never have realised any of this if it weren't for going to Glasgow University instead of Edinburgh. I'm still in touch with my friends from home and we see each other in the holidays, but I'm so glad I branched out and headed off into the world by myself, however terrifying it seemed at the time.
I don't even think of Glasgow uni as my 'second choice' anymore. It's as if I was meant to be here from the beginning, and I feel incredibly grateful that I got rejected from Edinburgh twice!
Don't panic
Finally, I just want to say don't panic. If you haven't got into your first choice of university, it might turn out to be a great thing! You're still going to meet people, have new experiences, and learn things that you'd have never expected, and it's going to be amazing. So, embrace it; you're going exactly where you're meant to be.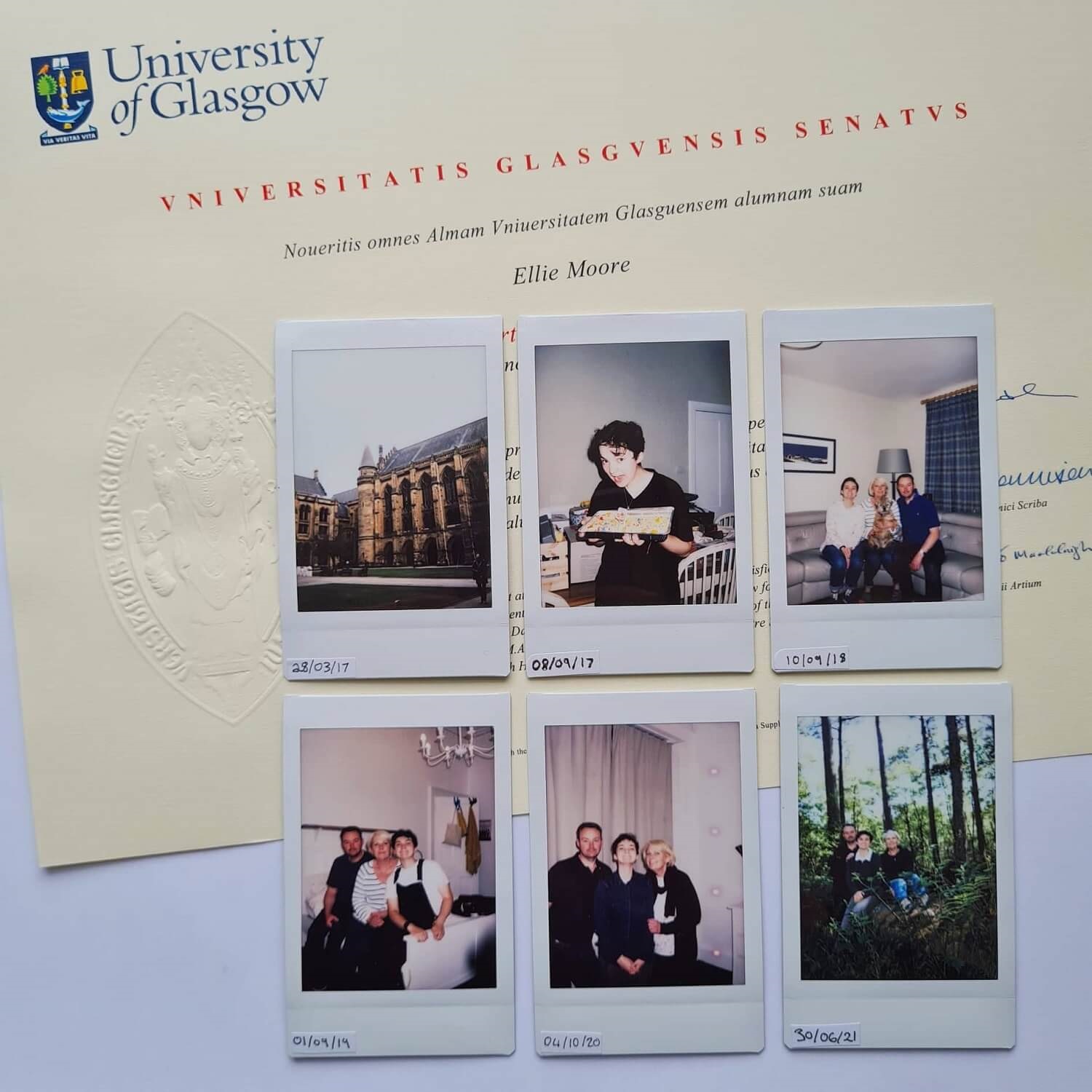 Enjoyed this article? Give it a like
Crafter, casual gamer, and future forest ranger. I'm Ellie and I graduated from the University of Glasgow in 2021 with a degree in Film Studies and Theatre. I grew up in rural Aberdeenshire and am still trying to figure this 'adult' thing out.