'I love talking to people': Joy explains why she volunteers
Northern Ireland is a small country that's often overlooked on the world stage. But it's somewhere I'm immensely proud to call home. Often considered an uneventful little place, that all changed one sleepy Sunday morning when the world's leading cyclists descended on the country to take part in one of the races of the season.
Usually associated with red-white-blue and green-white-orange, in the summer of 2014 Northern Ireland turned pink for the Giro D'Italia. It was an amazing event to be a part of. No I'm not a cyclist and I didn't cycle the 116 miles, but I was a volunteer at the 'world's most iconic cycling event'.
‖
Volunteering may very well reveal your future.
My role as a volunteer ambassador was to promote the Giro D'Italia brand at all times and be friendly and welcoming to anyone who needed information. I volunteered over a weekend and had two different roles.
On the Saturday, I was at the famous Titanic Quarter making sure that all the excited cyclists got their race packs with their numbers and cycle gear. I had never before seen so many people in one room. I was assigned to a team and we had to distribute the packs among the riders.
Cyclists had travelled from far and wide. It was amazing to chat to people who had travelled from as far away as Australia and Canada to take part in the Giro D'Italia, as well as seeing excited locals cycle around the place they call home and show it off to visitors. THREE THOUSAND packs later and we were done! Everyone was prepared and ready for the big race on Sunday.
On Sunday, my sleepy little town of Rathfriland was a hive of activity. Crowds of people lined the streets to cheer on the cyclists in their epic race. This was the biggest event to have happened in the town and the locals were determined to see it. I was a marshal and was in charge of directing traffic and ensuring the safety of competitors and spectators, as well as encouraging the supporters to cheer on the cyclists.
What might sound largely unexciting was actually one of the most fun experiences of that year. I was chatting to the local residents who were ecstatic to see such a prestigious event in their small town. They were so friendly and spent the whole day chatting away (they were even kind enough to offer me food). In addition to this I had a front row view of one of the greatest cycle races on earth, to be so close was incredible - I could feel the swoosh as the cyclists sped past.
Fresh from the excitement of the Giro D'Italia, I next volunteered at Linenfields Festival - a two-night rock and country music event in a town called Banbridge. Local but world-famous bands typically kick off the rock night alongside other famous artists like Whole Lotta Voltage and Blaze Bayley. Country music is huge in Northern Ireland and thousands turned out to see country legends Mike Denver, Lisa McHugh, and rising star Jake Carter.
On the night, I sold tickets, directed crowds, and showed people to the VIP area. The atmosphere was incredible. To be so close to the stage, when you could see the whites of the artists' eyes, was amazing. I even got the chance to go backstage and meet Jake Carter.
‖
Volunteering may very well reveal your future.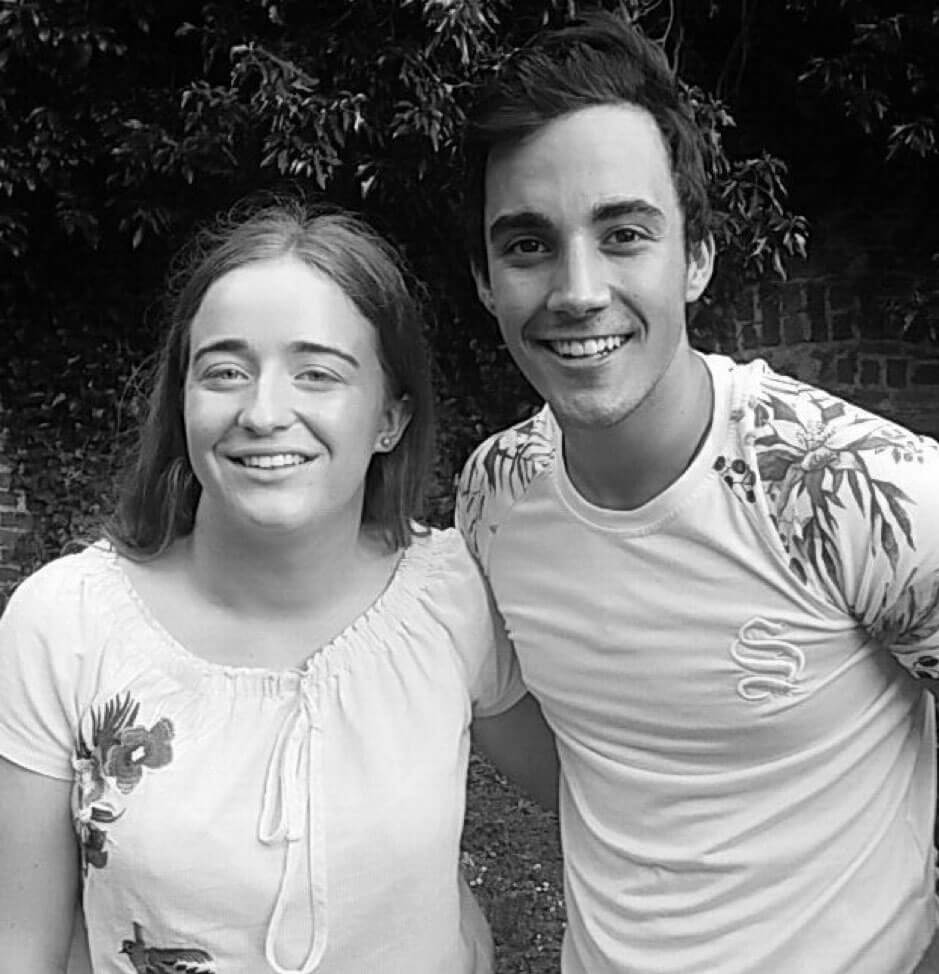 Both my volunteering opportunities showed me that I love meeting and talking to people and hearing about their lives. They proved to me that I want to be a journalist, a career in which I can meet people, listen to them, and tell their stories.
Volunteering may very well reveal your future. So, I would say, grab every opportunity you can because you just never know.
Enjoyed this article? Give it a like
A Northern Irish, caffeine fuelled, food-loving photographer and aspiring journalist, who likes to think they're funny. Political fan, dog enthusiast and music lover. Expect sarcasm, puns and bad jokes.