My time as a volunteer: How I ran away with the circus
When you think of volunteering, you probably think about working in a charity shop, or maybe a soup kitchen. However, at the fresh and spritely age of 12, I stumbled across a slightly different path and found myself volunteering in a circus. It quickly became a huge part of my life and remained so for the next six and a half years.
It wasn't just any old circus though, it was a social circus. We didn't have a huge colourful tent and we didn't have human cannonballs or a flying trapeze artist. But we did have a van to scoot around Aberdeenshire in and a lot of juggling balls. We worked with disengaged and disadvantaged young people and changed their lives for the better with juggling, stilt walking, and fire.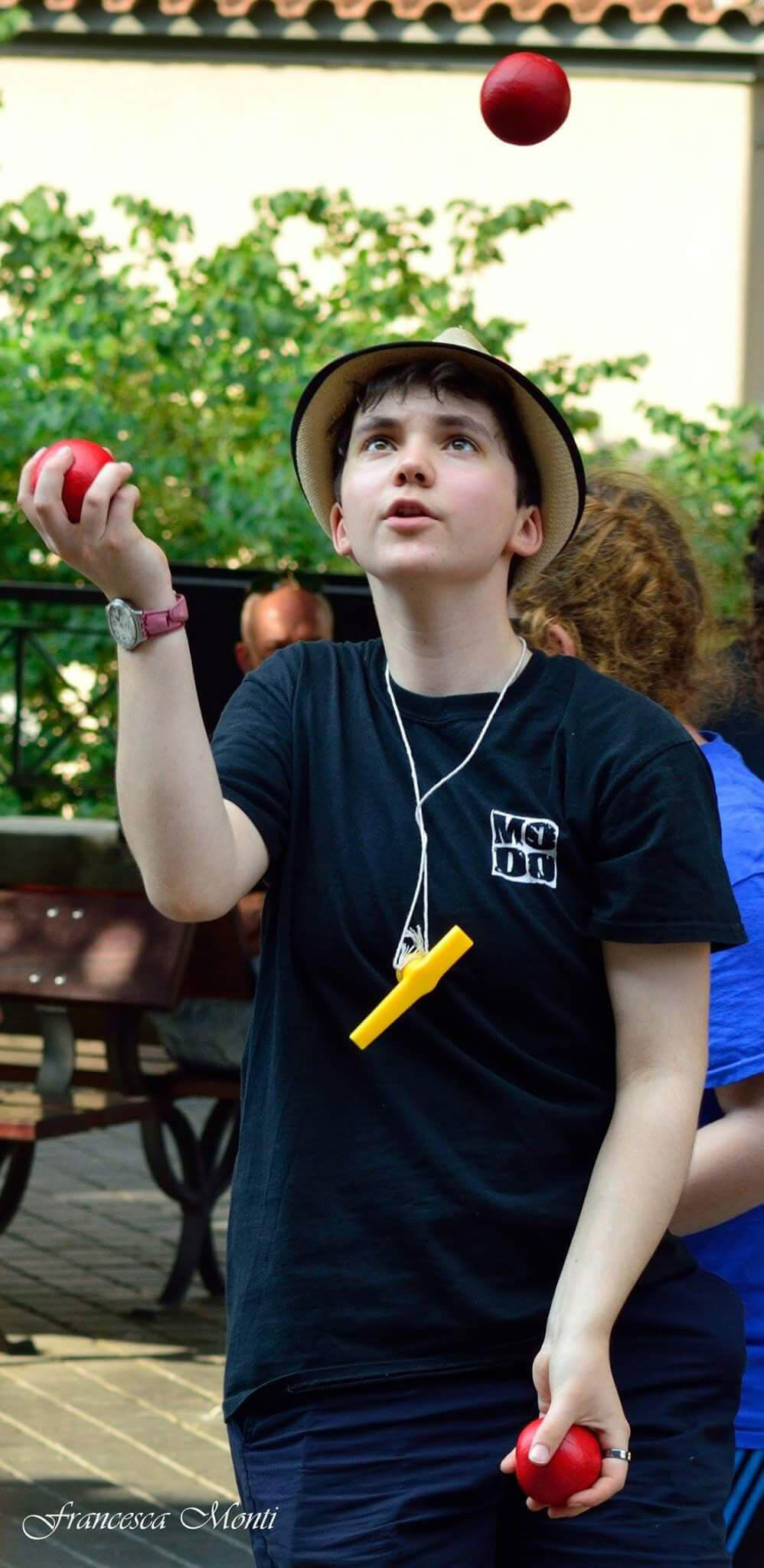 So, what was my job?
I spent most of my time volunteering as a workshop assistant, which meant I went along to schools, events, and clubs and helped the rest of the team teach circus skills to young people.
Along the way they also grew in confidence, built up their self-esteem, improved on their teamwork, and made friends – and they thought we were just teaching them to juggle!
As time went on, I picked up these skills myself and also became better at communicating. I learned a lot about working with vulnerable children and adults, and my confidence shot up. So much so that, at the age of 14, having spent most of my life feeling slightly nervous around my own shadow, I ran a workshop for 30 young people by myself – not something I'd have likely been doing a year before.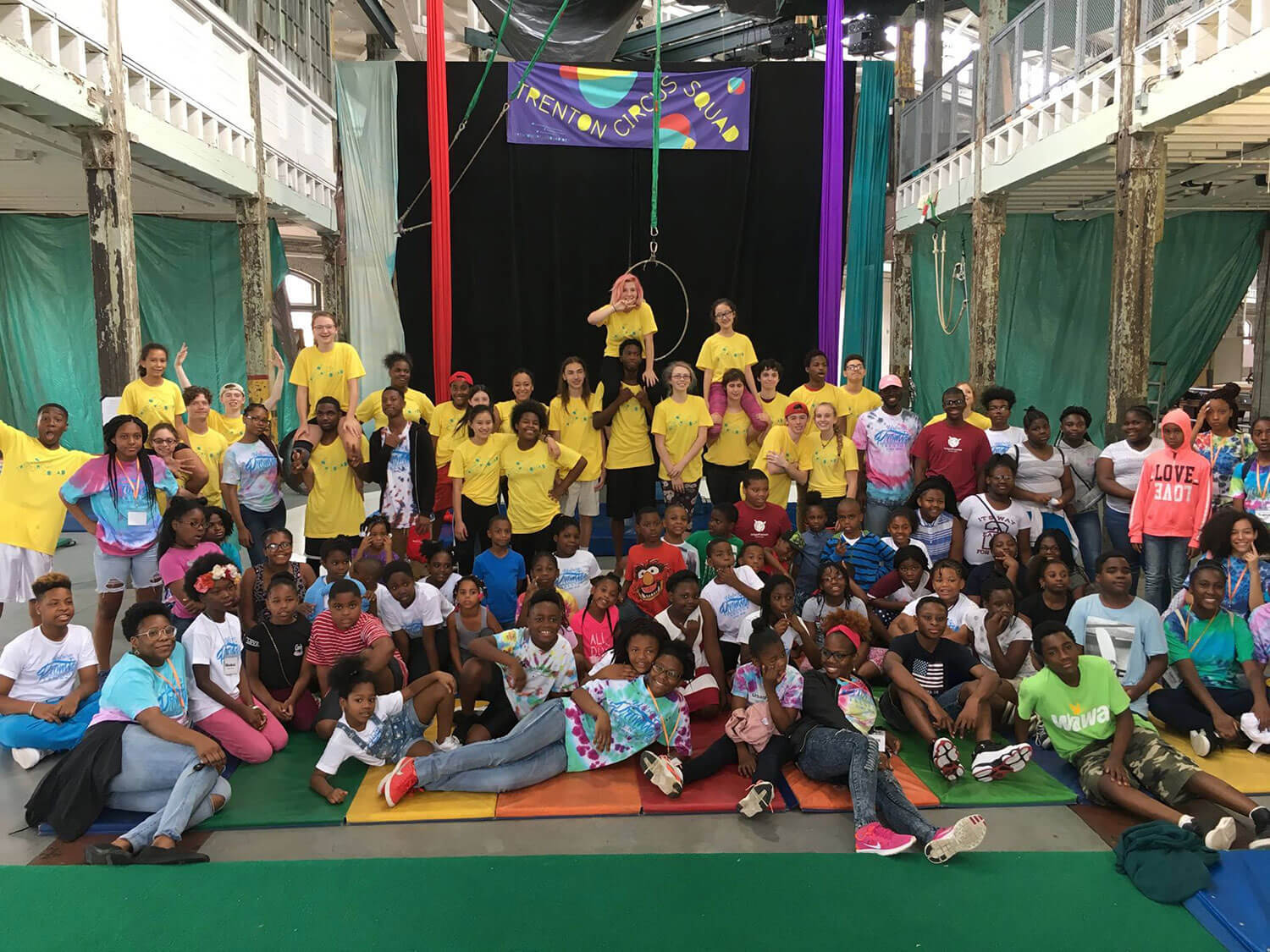 Travelling (some of) the world
It wasn't just the same thing day in, day out though. Far from it. Over the years, volunteering flung me (sometimes literally, it was a circus after all) all over Britain and Europe as we attended festivals and toured shows. It meant I had a little bit of catching up on school work to do, but it was worth it for the once-in-a-lifetime experiences I had and connections I made with people from all over the world.
In 2017, I secured an internship with a social circus in New Jersey, America and got to spend a month living, working, and juggling stateside. It was genuinely one of the best experiences of my life, and it all came about as a result of my years of volunteering.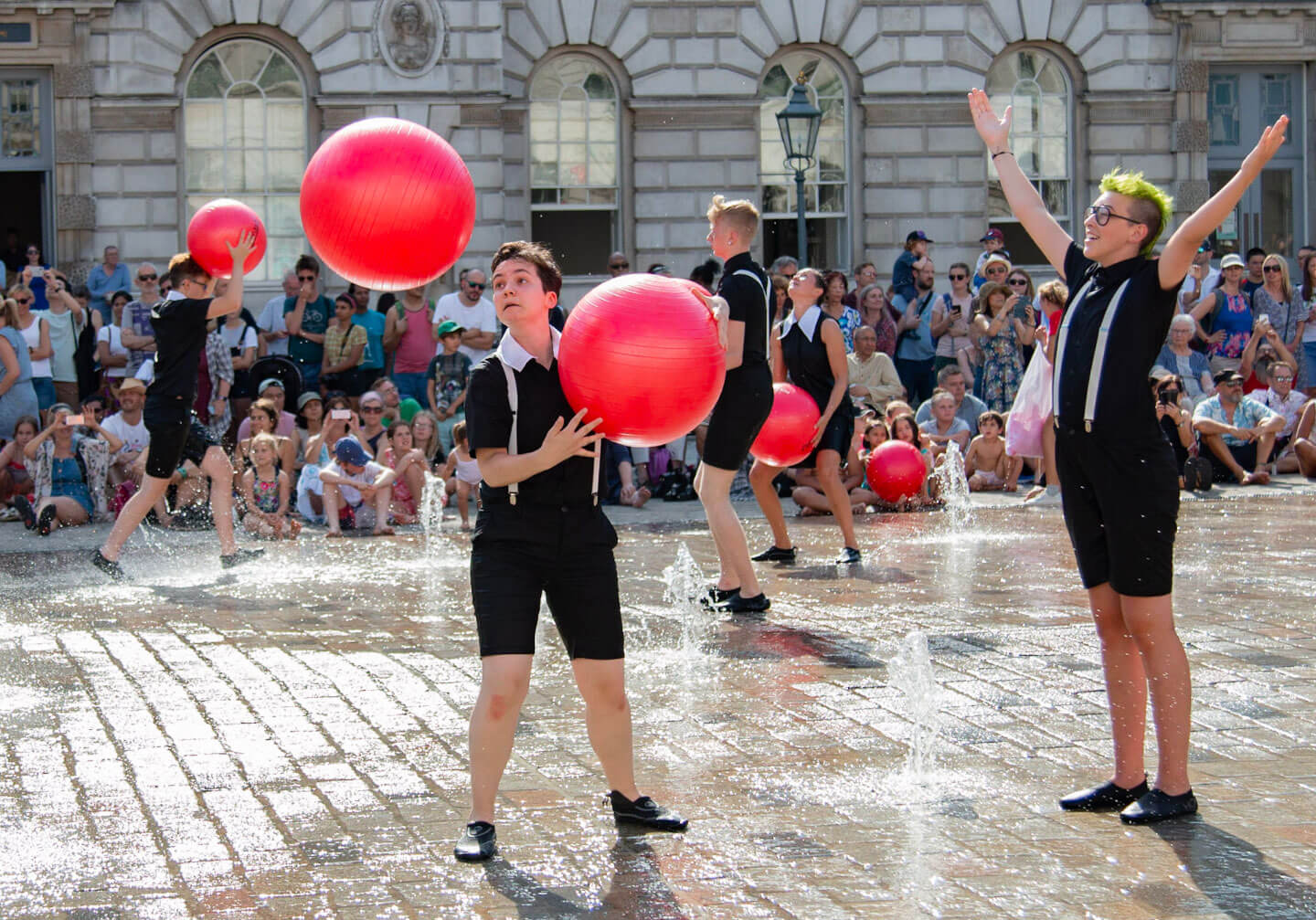 Was it worth it, in the long run?
Even after saying cheerio to the company and moving to the more hectic life of Glasgow, the benefits of my time volunteering didn't end there. To begin with, I think it was a big help with my application for university. Being able to write that I had volunteered for such a long time, and travelled too, meant that I had a little extra going for me in the application process.
Outside of university, the contacts I made have also led to other projects, including working as a youth critic at this year's Edinburgh Festival Fringe and taking part in a conservation project in Finland. I have also been able to keep up my quirky juggling hobby, and was lucky enough to take part in a huge juggling show in London this summer, with one of the best juggling troupes around.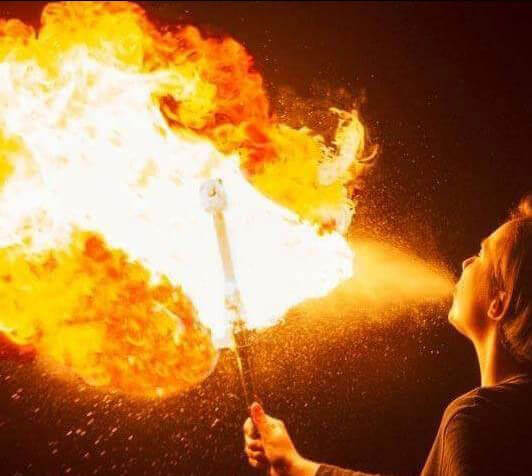 I'd do it all again
So yes, volunteering does take up time, and yes, you don't get paid for it. But the skills you can gain and the opportunities it can bring make it so worth it. Volunteering is work experience for your CV, friends from all walks of life, and skills you don't get to learn in school.
My experience helped prepare me for university and the wider world and I certainly wouldn't be the same juggling, fire-breathing, keen bean without it.
Enjoyed this article? Give it a like
Crafter, casual gamer, and future forest ranger. I'm Ellie and I graduated from the University of Glasgow in 2021 with a degree in Film Studies and Theatre. I grew up in rural Aberdeenshire and am still trying to figure this 'adult' thing out.