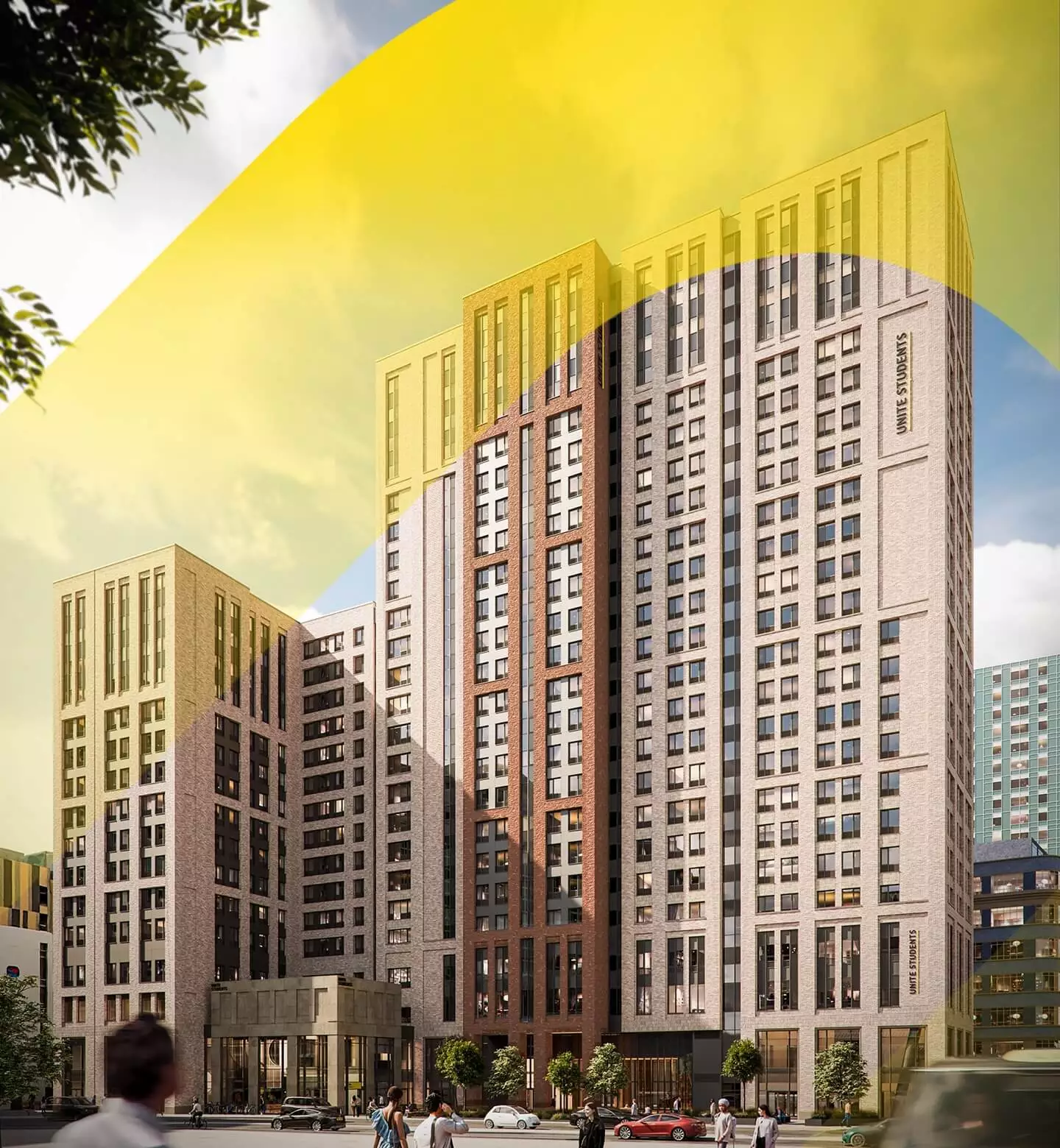 O
u

r new
flagship
property
Opening September 2022.
Located in the heart of central London, less than a minute walk from Aldgate Tube Station, Hayloft Point is the perfect location for studying in London.
Built on the location of a 16th century playhouse, our new property on Middlesex Street will feature a performance and exhibition area, a cinema room, common rooms with study facilities and more.
Amongst other universities and colleges in the city, it's perfectly located for students studying at King's College London, leaving you close to the main campus and lecture halls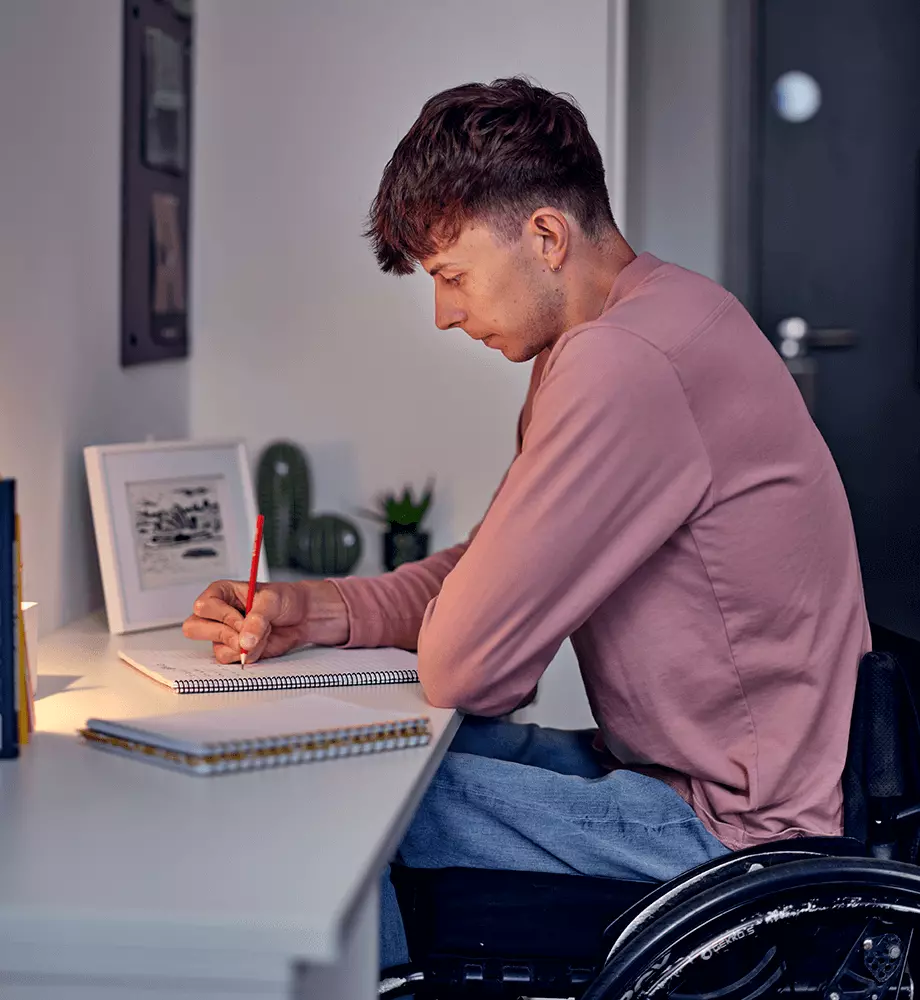 Choice of rooms
All of our en-suite rooms give you the privacy of your own bedroom and bathroom, but the shared kitchen and living areas are specifically designed with group living in mind. Or if you're looking for extra privacy and independence, one of our self-contained studios is for you.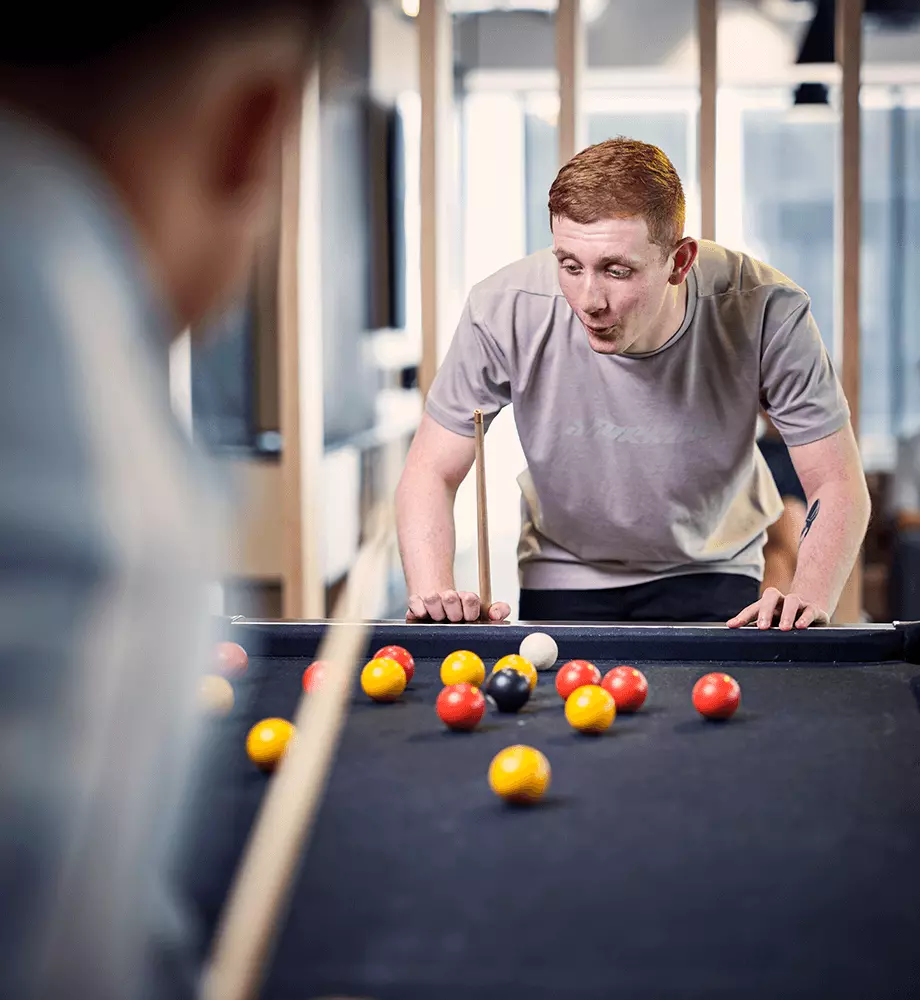 Great shared spaces
Built with student living in mind, Hayloft Point comes fully loaded with places to help you study in a group or on your own. And when you're ready to wind down, watch a film in our cinema, play a game of pool in our pool lounge or have a karaoke party in our karaoke room.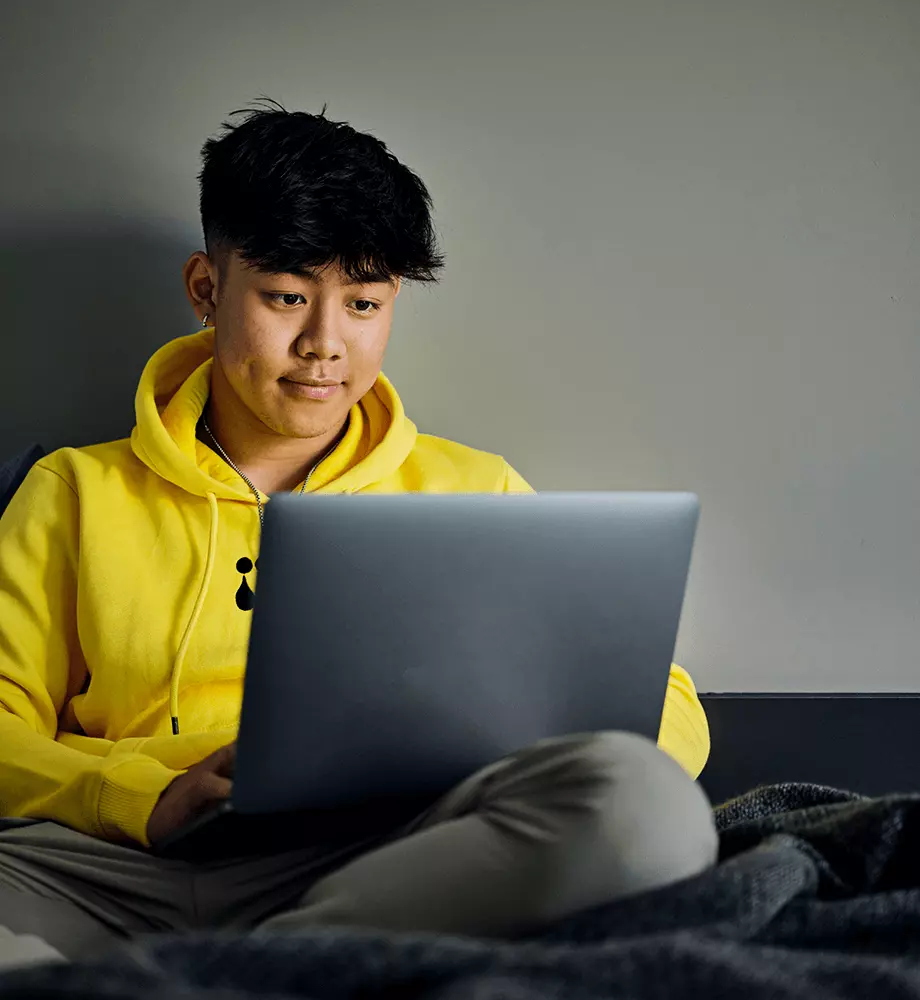 Loads included
Daily living is worry-free when you have safe accommodation, and Hayloft Point comes with CCTV security and secure access. With free Wi-Fi, utility bills, water charges and contents insurance included in one simple payment, it's a breeze to budget.