5-a-Day fruit and veg challenge: Could I do it for a week?
For a whole week in November, I tried (and mostly succeeded) to eat my five portions of fruit and veg a day, every day. It can be easy to neglect your healthy diet when you move to university, I know I certainly did. You're in a new city, a new environment, and you're learning to adapt to a new routine and a life away from home.
Freshers' week doesn't set you up well for healthy eating, and meeting new people often leads to drinks and fast food. So I was excited to start this challenge and, whilst doubtful I'd be successful, I was definitely up for it.
Shopping for the week: Stocking up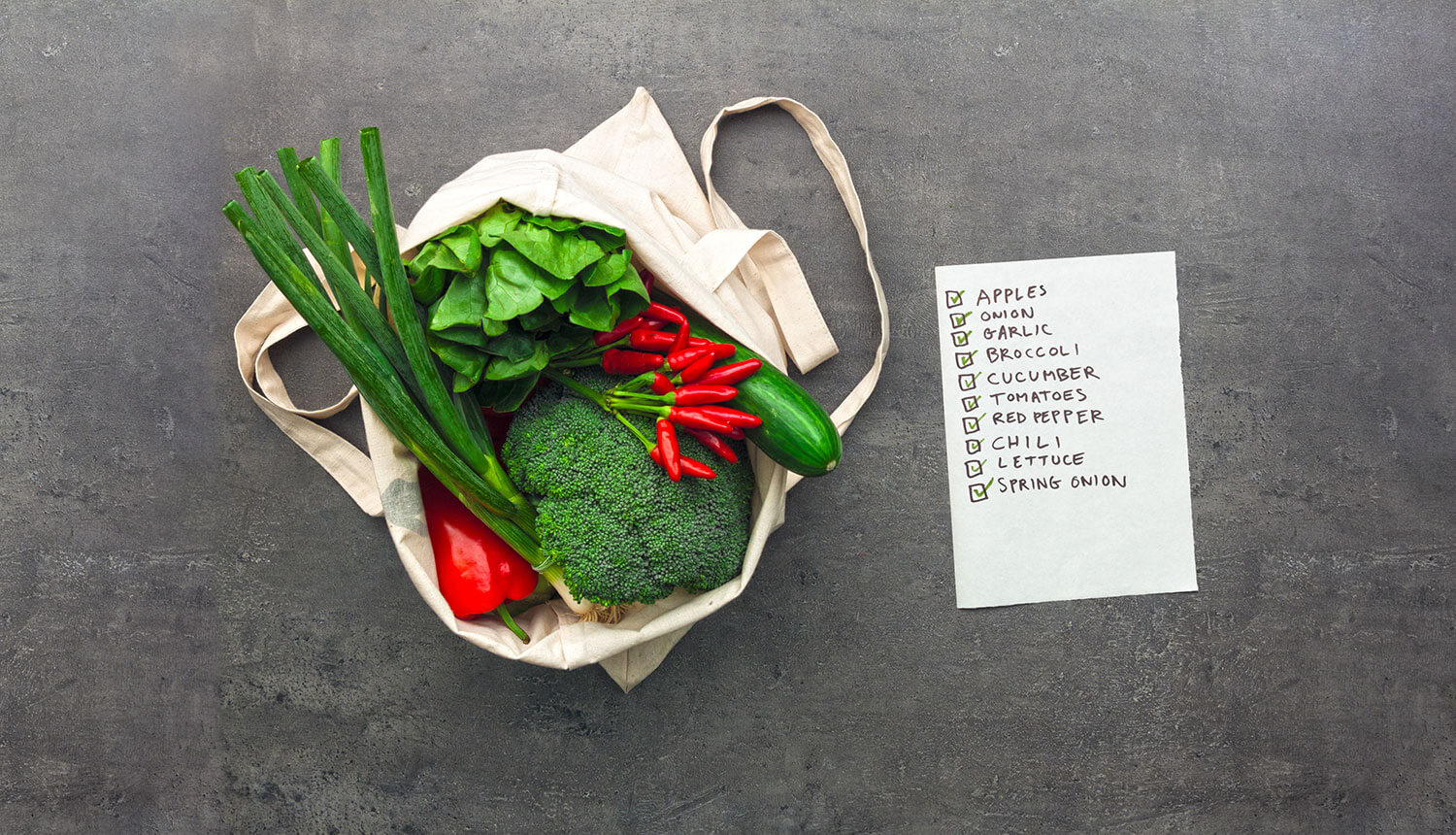 The first thing I did was write a shopping list and head to the supermarket. I had a freezer drawer full of frozen peas and a giant broccoli on my fridge shelf, but it wasn't exactly enough to succeed at this challenge.
One of the biggest struggles when cooking for yourself is using everything before it goes off. Fresh food is often sold in relatively large portions and, unless you're shopping and cooking in a group, it can be difficult. So I stocked up on both frozen and tinned foods, which are often a lot more convenient when there's only one of you.
My shopping list looked something like this:
Clementines
Apples
Grapes
Broccoli
Tinned pineapple
Tinned peaches
Microwavable vegetable packets
Snacks: Swapping the sweet treats for something nutritious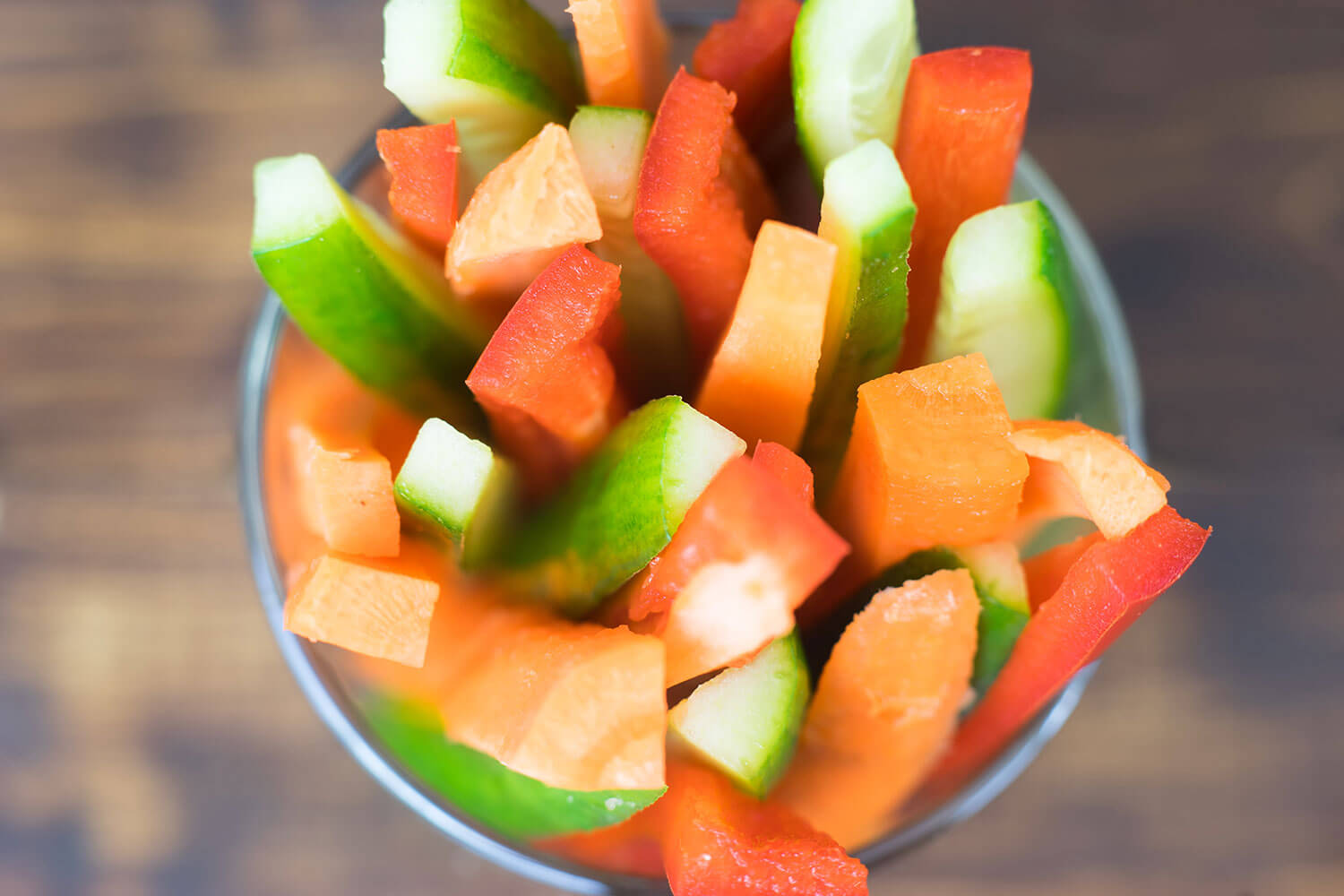 I've often been more of a grazer and find myself snacking throughout the day as I get hungry. So, instead of turning to my favourite snacks of crisps or a cereal bar, I swapped to healthier alternatives like clementines, or carrot sticks and hummus.
Bananas and satsumas are great to carry around in your bag to eat at university. You don't have to worry about washing them and, with their own protective skins, you don't need to wrap them up in plastic to keep them clean. If I need to grab something on the go, my university shop has a wide range of healthy snacks, from fresh fruit to packs of apple slices and peanut butter. It's not always the cheapest option but it's good to know there are healthy snacks available to get me through those group work meetings, or breaks between lectures.
Meals: My cheap, easy, and healthy go-to dinner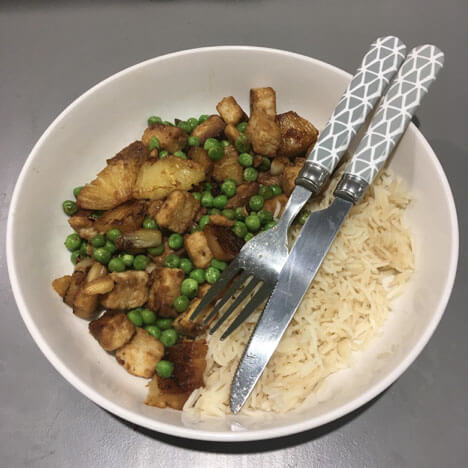 ‖
Remove text to hide quote
Sometimes, after a late finish at university, the last thing I want to do when I get back to my flat is cook a nutritious meal. It is always tempting to stop by the McDonald's up the road and grab myself a burger and fries. So a large part of this challenge was finding the motivation and willpower to make myself something to eat.
When I want something quick and easy I often turn to stir fries as they're cheap and require minimal preparation. My current go-to is a Quorn chicken, pineapple, and spinach stir fry with rice and soy sauce. The spinach is easily interchangeable with other vegetables, and depending on how hungry I feel I can have it with or without the rice.
The best thing about this stir fry is it only takes 10 minutes to cook and, apart from chopping some garlic, there isn't any preparation. It can also contain more than two of your five a day, making it super healthy and nutritious.
This challenge was a lot easier than I expected and, since finishing, I have managed to keep up with my fruits and vegetables. I may not be eating my five a day every day, but I'm a lot closer than I was before.
‖
Remove text to hide quote
Enjoyed this article? Give it a like
I'm a first year Film and TV Production student and I love all things cats, comedy and crime drama. You'll usually find me cradling a mug of tea (and a cat when I'm at home) and binge watching my favourite crime shows on Netflix. I'm a keen volunteer and a member of the Drama and M.A.D (Making a Difference) societies.