8 Virtual activities to help you and your friends get through self-isolation or lockdown
Whether you're self-isolating or in lockdown, staying in your room can take a toll. Not only can it be boring, but it can also have a big impact on your mental health and wellbeing.
To help limit that impact as much as possible, our Student Ambassadors have put their heads together and have come up with a list of virtual activities that you can do with your friends.
1) Host a quiz night

Quiz nights became popular during the first lockdown and are a great way to help you meet other students in your building. Try using a games website like Kahoot! to help you create content and questions. 
Want some help organising a quiz? Our Student Ambassadors have access to Microsoft Teams and are able to host the event with less limitations on attendees and no limit on time. You can reach out to them by getting in touch with your reception team.
Don't forget, you can use uChat in the MyUnite app to ask if your flatmates and neighbours would like to take part too.

2) Create and take part in a virtual escape room
 
Create a digital escape room to play online using Google Forms. It's a great way to stimulate the mind and bring you together with friends as you try to solve a bunch of puzzles. Want to know how it works? Check out the online guide that our Student Ambassadors have been using.
3) Teach or learn a language
Become a tutor and teach your friends your mother tongue. Regular language classes are a great way to keep in touch with people, and for others to learn something about you. Plus, it'll help you improve your teaching skills and master presenting in front of others.
For those that don't have a language to teach, learning one from a friend is a great way to use your time productively and is an invaluable skill to have in life.
4) Practise mindfulness with your friends
Meditation is a habitual process of training your mind to focus and redirect your thoughts. Many people use meditation and mindfulness to reduce stress and develop concentration. Try it as a group over a video call and you'll be surprised how many people want to be involved. Here are some great mindfulness apps to help you prepare
5) Start an online study club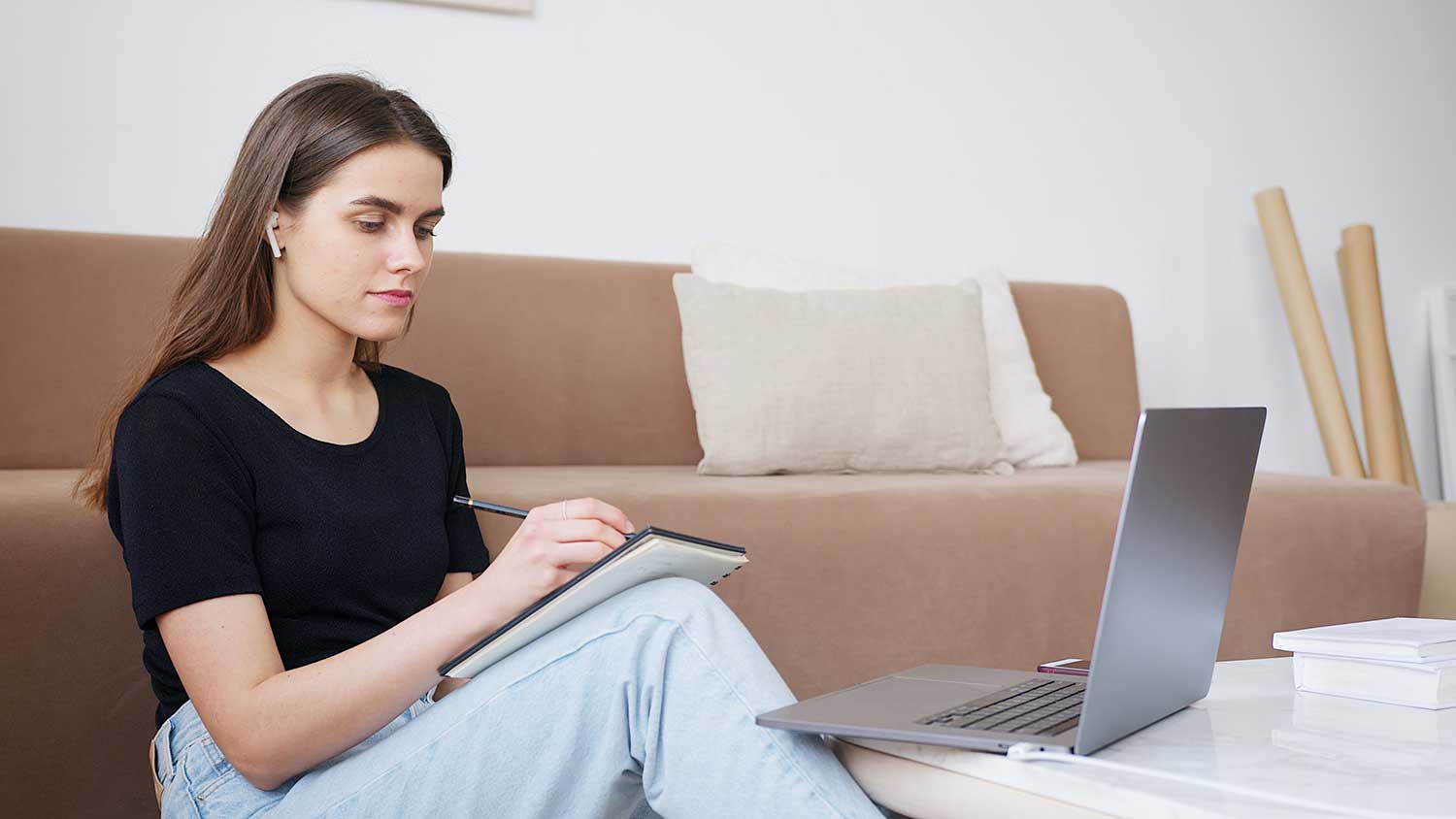 As we are unable to study together, move the studying online with your friends and other students who are on the same course as you. Share your work and practice any presentations with each other.
6) Hold a virtual karaoke evening
Arrange an event using Microsoft Teams and invite students to join a sing along. Each of you can pick your favourite track and score each other's performance - the highest score wins! You could even think about doing a Eurovision-style competition with people throughout the building.
7) Put on a virtual club night
Become the building's virtual DJ and host your own club night over Microsoft Teams. Let your friends know, encourage fancy dress and take music requests to tailor the event to the building. Just remember not to crank up the volume too much, or you'll have some very unhappy neighbours!
8) Start a book club
Gather a group of like-minded students and share your best stories. Meet over Microsoft Teams and talk about your experiences with each book, before deciding which one to focus on next. You could even do a similar thing, but turn it into a Netflix club. Same method, different platform.
Enjoyed this article? Give it a like