A student guide to Wolverhampton
Found just a short trip away from Birmingham, Wolverhampton has long been a place of innovation and talent.
It was a key town for the woollen trade for centuries, before being renowned for coal mining, steel production and motor manufacturing during the industrial revolution.
Today, the city still has engineering at its heart, but it's got plenty of other things going for it too. It's steeped in history, has strong music connections (rock band Slade, Led Zeppelin's Robert Plant and One Direction's Liam Payne all come from the city) and has seen a lot of regeneration over the years.
But what does it offer students? We've put together a guide to the city to tell you everything you need to know.
How to get around Wolverhampton
Getting around Wolverhampton couldn't be easier. The city centre is so compact that you can walk everywhere within 20 minutes, including the peaceful West Park. If you're planning to go further afield, to one of the nearby retail parks, you can get there by bus in roughly 15 minutes.
Wolverhampton's train station then gives you easy access to Birmingham and the rest of the country. 
What to do when you have some spare time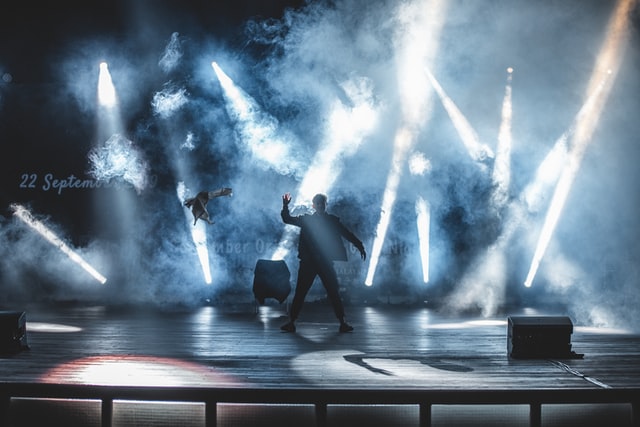 There are dozens of good pubs and restaurants throughout the city centre, including both chains and independents. These include an ever-faithful Nando's restaurant and student favourites Hogshead and The Royal London.
For something a little different, why not catch a show at Wolverhampton Civic Hall or the Arena Theatre? Whether you want to see one of the country's top bands or laugh along with a comedian, these are the venues to keep an eye on. 
If you like football, you'll love having Molineux Stadium right next to the city centre. The venue is home to Premier League football club Wolverhampton Wanderers (or Wolves, for short) and going to a game is a fantastic experience. Even if you don't buy a ticket, you'll still feel an electric buzz around the city on match day.
You can easily head into Birmingham too, giving you access to hundreds of shops, bars, restaurants and clubs. The good news is that a train journey only takes around 20 minutes, meaning you can be in the centre of one of the country's largest cities in no time at all.
Where to go when you need to relax
If you've had a stressful week and need somewhere to clear your head, West Park might just be what you're looking for. A short walk to the north west of the city, the park is home to pristine gardens and a couple of lakes, offering a peaceful spot to slow down.
It's a great place to come when the sun is shining, with plenty of grassy areas for you to chill out with friends, throw a frisbee around or play some sport.
On a rainy day, Wolverhampton Art Gallery might be a better idea. Located in the city centre, this impressive building is home to a mix of contemporary, pop, Georgian and Victorian art.
Of course, sometimes you just want to switch off and watch a film. Luckily, you can do just that at the Cineworld in Bentley Bridge Leisure Park.
Where to go shopping in Wolverhampton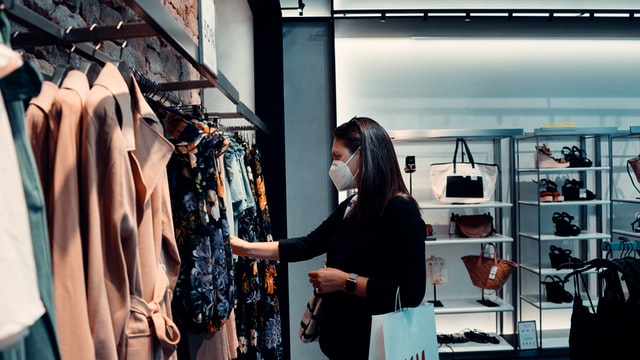 Both the Wulfrun Shopping Centre and the Mander Centre are home to dozens or high street shops, with options to suit every budget. You'll also find plenty of chain and independent shops in the surrounding streets. With everything from Primark to House of Fraser, you should find what you need.
If you're prepared for a walk (roughly 30 minutes) or a short bus ride, Bentley Bridge Leisure Park is home to the likes of TK Maxx, Hobbycraft and B&M - perfect for grabbing a bargain. You'll also find an Aldi and Sainsbury's here.
Need to pick up some supplies and restock the cupboards? A large Asda supermarket and a budget-friendly Home Bargains store can be found next to Molineux Stadium on the edge of the city centre.
Of course, if you still can't find the shop you're looking for, Birmingham is only a short train ride away. Don't forget to buy a 16-25 Railcard to save a third on all train travel.
How to understand the locals
While the accents of people from Birmingham and Wolverhampton (and the Black Country as a whole) are different, the two cities share a lot of the same local language. 

If you're from the north, south, or another country entirely, you're probably going to feel a little confused when you hear some of these phrases. To help, we've pulled together a list of some of the most commonly used phrases and their meanings.
A face as long as Livery Street, meaning a sad face
Aggin', meaning moaning
Pop, meaning a fizzy drink
Gulley, meaning alleyway
An outdoor, meaning an off-licence
Tarra a bit, meaning see you later
A tip top (or tip ton), meaning an ice pop
Wooden hills, meaning stairs
Having a benny, meaning to throw a strop
To munch, meaning to hug or cuddle
A bit black over Bill's mother's, meaning it's going to rain
Council pop, meaning tap water
Ark at that, meaning listen to that
A Jasper, meaning a wasp
Yampy, meaning mad or losing the plot
Donnies, meaning hands
 
So there we have it. Now that you can speak the lingo and you've got the lowdown on the city, all that's left to do is make the most of what the city and the Black Country has to offer.
Looking for somewhere to live in the city? Our student accommodation in Wolverhampton may be just the thing you're looking for.
Enjoyed this article? Give it a like