The 24-Hour guide to London
How much can you do in London in 24 hours? We headed into the capital with 12 students to find out. From morning raves to cable cars over the Thames, outdoor cinemas to all-night breakfast, here's what they got up to.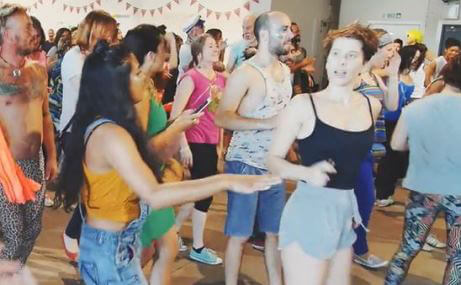 This might be a little optimistic but if you fancy a 5am start you'll be able to jam pack more of London in than you could imagine. Don't believe us? Watch our students prove it.
6.30am: Yoga and rave at Morning Gloryville
Rave your way into the day at Morning Gloryville East London. Join 1,000 other early birds for a pre-uni rave or, if you're feeling more spiritual, head to the rooftop for a group yoga session. With superfood smoothies and fresh breakfast available, it's the perfect way to start your day.
8.00am: Street art at Brick Lane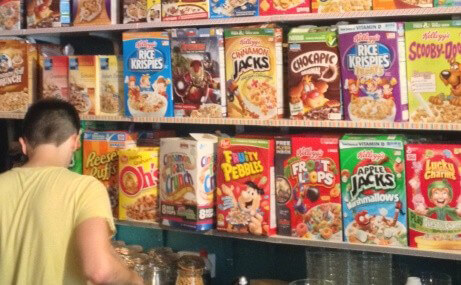 Most people have heard about Brick Lane's famous curry houses, but have you ever ventured there first thing? An early morning stroll allows you to take in some of the best street art London has to offer whilst avoiding the hustle. Grab a coffee and get Instagramming.
9.00am: Cereal Killer Café
Revisit your childhood with over 120 cereals from across the world! Indulge yourself with flavoured milks, sweet toppings and basically anything you can imagine in a cereal bowl.
10.00am: Sky Garden at 20 Fenchurch Street
The amazing views from the top of 20 Fenchurch Street (the walkie talkie building!) are free to the public, although you'll need to book a place in advance. Once you're up on the 35th floor, you'll have one of the best 360-degree views of the city, plus a café, restaurant and the tropical foliage which gives the venue its name.
11.00am: Borough, Boxpark and Leadenhall Markets
Leadenhall and Borough Markets are two of London's oldest markets. If you love great architecture or are a next-level Harry Potter fan then Leadenhall is a must stop. For all you foodies, Borough is home to hundreds of fresh produce and artisan food stalls, whilst Boxpark is where you'll find London's most stylish pop-up mall.
12.30pm: Shakespeare's Globe Theatre and Tate Modern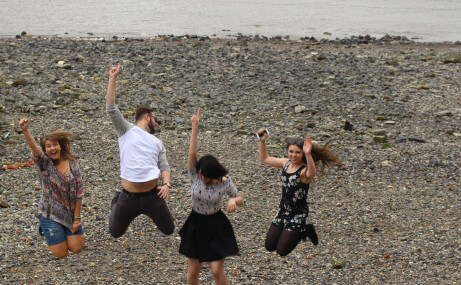 Through performance and education, Shakespeare's Globe offers a unique insight into the works of one of Britain's most celebrated playwrights. A must for fans of the Immortal Bard. Or if you're more of a modern art lover, Tate Modern is free and home to the famous works of Picasso, Bacon and Moore.
1.30pm: Venture down the Thames
On the classic walk along the Southbank and River Thames you'll experience the welcoming and lively atmosphere. From the iconic skate park to everyday street entertainment, cultural vibes and an eclectic feel give it that London buzz. Or if you're feeling lazy, hop on a boat, sit back and enjoy the view.
2.00pm: Pieminister, Camden and Snog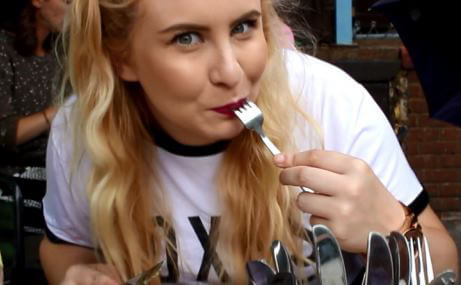 Feeling peckish? Located along the river, Southbank's Pieminister serves award-winning British pie and mash that is guaranteed to go down a treat. And if you've room for dessert, experience a snog (frozen yogurt) you'll never forget. Alternatively, make your way to Camden Lock for fresh and vibrant multicultural street food.
3.00pm: Entertainment and Shopping at Covent Garden
Covent Garden boasts an abundance of high end shops and designer boutiques - perfect for window shopping! Join the crowds of people watching the world class street performers or slip away down an alley to our little hideaway, Neal's Yard.
4.00pm: Lights of Soho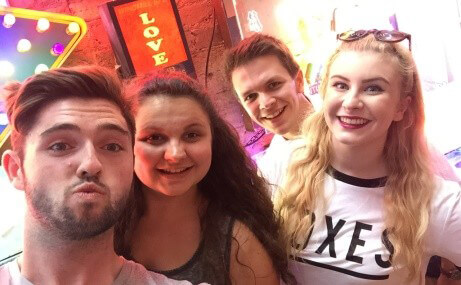 Calling all creative students! Lights of Soho is a gallery specialising in neon and light art by day and a private members bar for the creative community by night. With the exhibitions and art constantly changing, it's definitely worth a visit for those seeking cultural enlightenment.
5.30pm: Hyde Park
Busy day? Hyde Park's gardens are the perfect rest; feed the birds or people watch as you take a moment to relax. For a small cost you can hire Boris bikes and take a leisurely cycle through the park or even explore the boating lake in a pedalo if you're feeling brave.
6.30pm: Luna or Pillow Cinema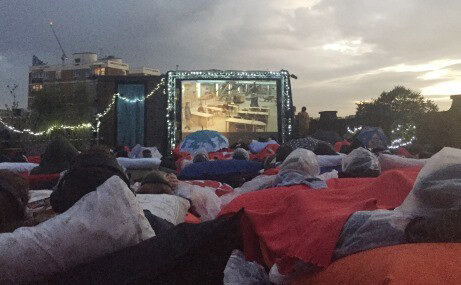 Luna and Pillow Cinema are the outdoor cinema favourites for our students. Away from the hustle and bustle, grab a blanket and watch a classic movie with a bottle of wine and snacks under the stars. Check their website for dates and screenings.
9.00pm: Dinner @ Polo Bar
An excellent 24-hour source of drinks, food and fun. Check out their breakfast menu, whatever hour of the day or night you visit.
10.30pm: Cocktails, Be at One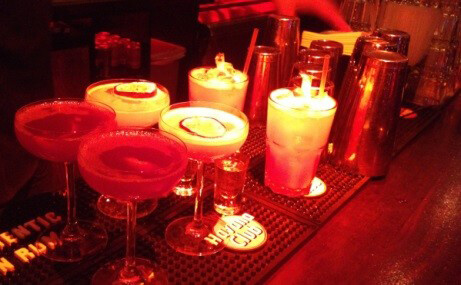 Stop off at Be At One for a quality cocktail and don't forget to download their app for an hour's worth of happy hour any time.
After hours
There are plenty of weird and wonderful places to explore in London after hours, from nightclubs to 24-hour libraries, so your night can end whenever and however you want it to! Just make sure you stick with your friends and know how to get home safe.
Enjoyed this article? Give it a like