'We'll be back together soon': An interview with the person behind Bristol Pride
Pride events take place around the world every year… except, this year is a little different.
Because of the Covid-19 pandemic, many events have now moved online, including Bristol Pride. Usually, the event sees 40,000 people descend on the city every year, but the organisers have had to adapt because of current restrictions.
But all is not lost. Bristol Pride is now set to take place from 1-12 September with a packed programme of amazing virtual events. And the good news? You can join in from the comfort of your own home.
To find out how Bristol Pride has adapted, how you can get involved and why it's so important, we spoke to the person behind the event, CEO Daryn Carter.
You've been involved in Bristol Pride for over 10 years, how has the event and its support developed in that time?
This year will be my 11th year planning and delivering Bristol Pride. It's been an incredible journey and I certainly didn't expect to be planning how to deliver Pride during a pandemic!
It's incredible to see how far Bristol Pride has come in those years, not just in terms of the numbers attending, which has seen record numbers every year. Last year we had 40,000 people at the festival and 18,000 on the parade. A stark contrast to the few hundred on the parade and 4,000 at the festival in 2010. 
For me though, it's how much support and visibility we now have. Our first year was a hard sell to make it happen, but now businesses and performers are coming to us, and we've again been named in the global top 30 Pride events.
Having businesses like Unite Students supporting us makes a massive difference, because the commitment Unite has made to us means we can plan and develop the festival. Last year we moved to The Downs and were able to double our capacity; long overdue, but financially it just wasn't possible before as our costs also doubled. Knowing there was a commitment to be our headline sponsor in 2019 and committing to two years of support to us really made a difference
How is the event going to unfold now that it has been moved online?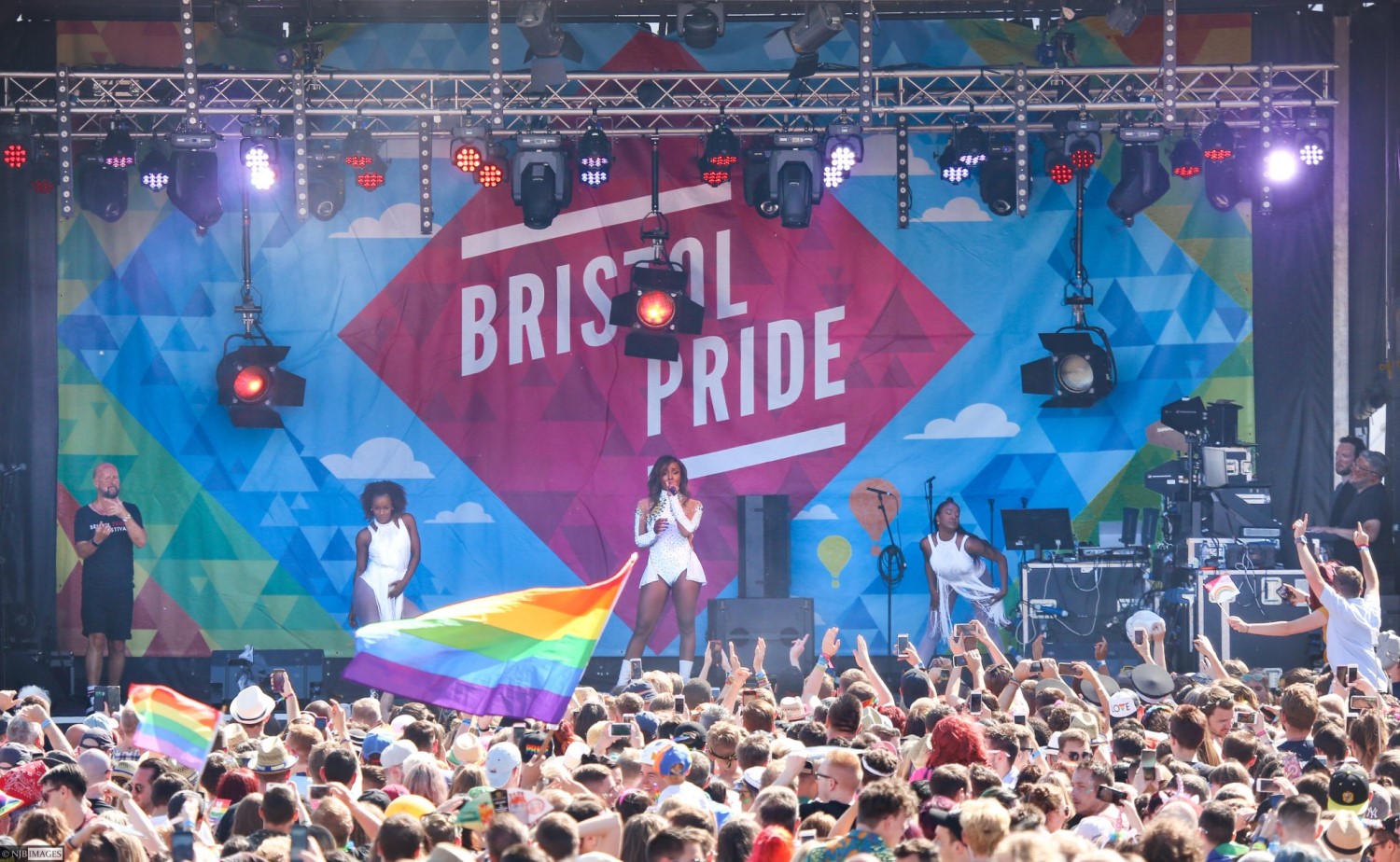 We hope it's going to be familiar, but of course it isn't quite the same. We've moved some of our favourite events online and we've been busy recording those, getting the community to submit footage and letting people know that Pride is still happening, just online this year.
We have two weeks of events. At last count we're delivering or supporting 20 events during Pride, and then have our film festival coming up later in September too.
Events like our dog show have been great fun, as we've had the public submit videos of waggy tails and tricks, along with photos for other rounds. These are all being edited together with our host Freddie presenting the nominees and winners of each round. It will be very much like the event we usually host. 
The Pride Day broadcast is going to be so much fun. We had to slim our bookings down a little, as we usually have over 150 acts performing at Pride. We've got 10 acts from each of our stages, some performing from their bedrooms (or beds in the case of Son of a Tutu), kitchens and gardens, and some performances are recordings of previous Pride events, like Alexandra Burke from 2018 and Mel C from last year's festival. It's going to be a lot of fun to watch.
How can people get involved with and support both Bristol Pride and the wider LGBTQ+ movement?
Well, for now it's about getting involved with these events, finding out what's going on and joining in. We've got some great events that will inform and educate, such as an event with Trans Pride South West, which will have trans people talking about who they are and how we can all be allies. 
We have a fantastic event with KIKI Bristol that will see several QTIPOC (Queer Trans and Intersex People of Colour) organisations from across the UK coming together. They'll discuss the challenges and opportunities for the community following the events of the summer and how we can all support the Black Lives Matter movement.
I think that highlights the key things people can do. Get involved with what's being put together by members of the community, but also educate yourselves, read up on articles, find out more about issues such as the Gender Recognition Act and why the reform is so important. 
Even digitally and on social media, we can all ensure we're not bystanders by calling out hate and prejudice or sharing resources for others. 
What message do you have for people who have missed being able to attend a physical Pride event this year?
We'll be back together soon, I hope! I know Pride means so much to people. There were people who had been planning to come to Bristol as their first ever Pride event having just come out, or even attending as their authentic self for the first time. But we're already planning for 2021 and we hope that we can be back on The Downs and welcome everyone back with open arms.
Until then, tune in online. We've really tried to capture the excitement of our events and they'll bring you some of the joy and colour of Pride.
Why should people get involved in a Pride event if they haven't done so before?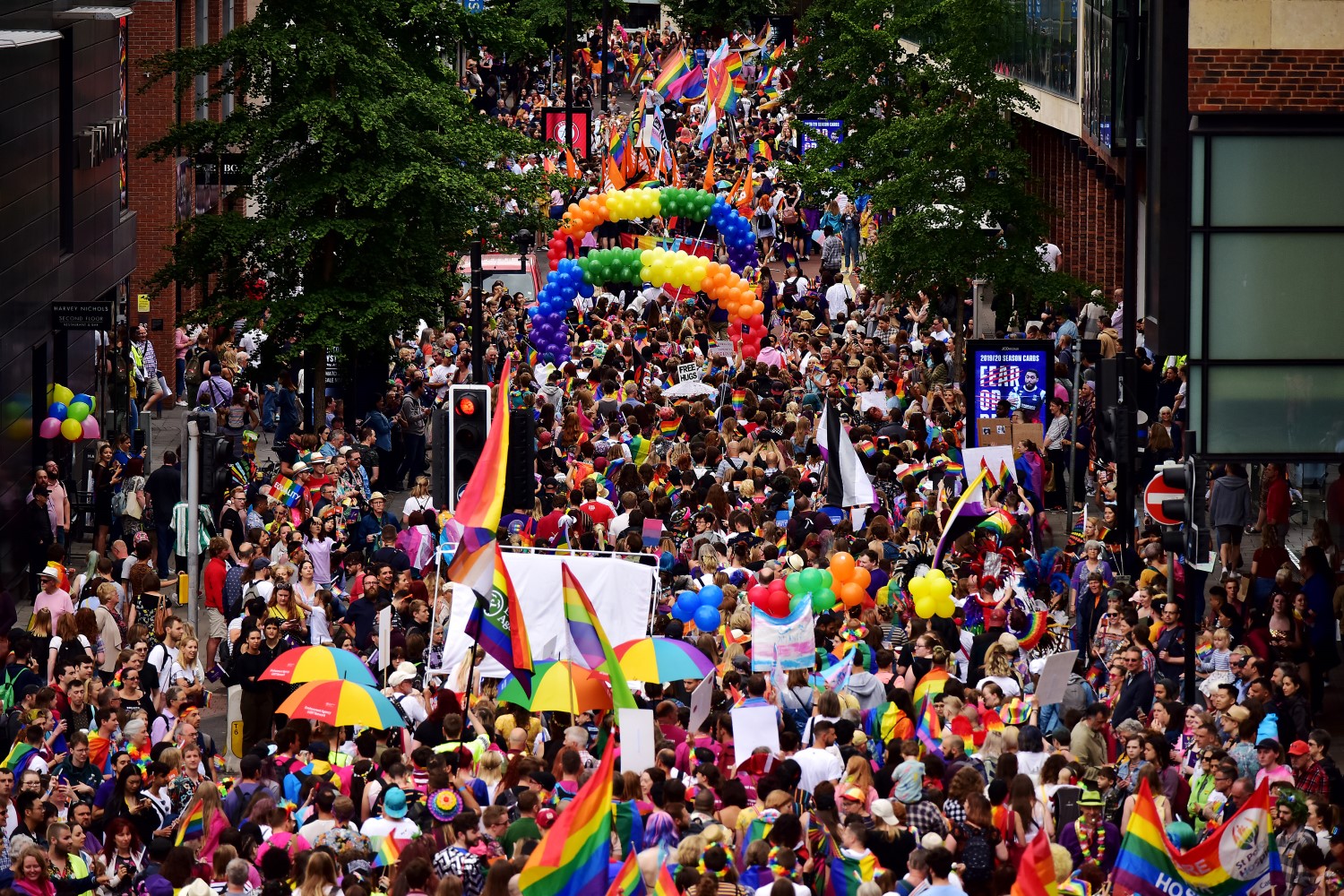 It's not only a great and fun event, but it's full of joy. It's so much fun to be part of, and that's either as a member of the LGBT+ community or as a supporter (ally) to the community. 
Our aim is to work towards creating a better society for all. That means standing up against all forms of prejudice and hatred and to create a world where diversity and difference isn't just tolerated, but celebrated and, at minimum, is just the norm. 
Fundamentally, we all just want to love our lives and be happy. It's so sad to think there are still so many out there who can't do that because of who they love, the colour of their skin or their gender identity. 
These could be members of your current or future family, work colleagues, friends. We can only get to a better place in society if we all work together to create it. That can be little steps, like calling out prejudice and hatred, informing yourself of the challenges or attending events like Pride to show support.
There are probably too many to mention, but what's one of your most memorable Bristol Pride moments?
Oh yes, I have so many, but every year is a highlight. On Pride day I'm usually up and on the radio at about 7am, before managing the finishing touches on the site and then rushing down to start the parade. Coming round the corner, seeing how many people are there and experiencing the euphoric joy and atmosphere in the air is just electric. I get a tear in my eye every year.
One thing that sticks in my mind happened in 2017. I spoke to a gentleman at the parade who was 75 years old. It was his first Pride event and he had just come out after years of hiding who he was, having grown up during a time when it was illegal to be gay. 
He'd been unhappy and denying who he was for so many years, but here he was. A little overwhelmed, but there, proud to be there, accepting who he is for the first time and being able to see that he isn't alone anymore. That will stay with me forever and is why we have Pride events. 
Why do you think Pride events are so important?
Pride events are so important because we still have a lot of work to do. We still have hate to tackle and as a community as a whole we are still battling for our rights, not only here in the UK, but globally as well. Pride can be a visible focus on the needs of people around the world, so this is something we are very aware of.
Pride is still so important due to some of the elements I've spoken about, about showing support and showing people they are not alone. Pride has a special place in my heart because I genuinely think it saved my life. As a young person I was isolated, alone and didn't have any community, or any representation to look towards. I was in a pretty dark place until friends took to me Brighton Pride, and then it all clicked. I wasn't alone or a freak.  There were others out there!
Every year will be someone's first Pride event and they can be really important and needed. For others it can just be that one time of the year where they can truly be themselves and be accepted for who they are. 
This year hasn't gone exactly to plan, but what's in the pipeline for future Bristol Pride events?
We've already had our 2021 festival date confirmed (Saturday 10 July) by the council, which is great news. We'll get to work on the planning for this, but we'll be bringing some of the lessons from this year with us. We're really interested to look at how we can continue to support the community who might not be able to access the physical festival so they can be part of Pride 2021.
We don't know where we'll be with the virus in 2021 but we know we'll be here, delivering Pride, showcasing and celebrating the LGBT+ community and continuing to work to create a world where we have true equality for all.
For more information about Bristol Pride, including the full calendar of events, visit www.bristolpride.co.uk.
Enjoyed this article? Give it a like