Why Leeds is such a great city for students
To put it simply, I think Leeds is one of the best student cities in the country. This is down to three main reasons: a low cost of living, great nightlife and a fantastic student culture.
The city is well known for its textile industry, but it's now also home to nearly 800,000 people and is the cultural, financial and commercial heart of West Yorkshire.
Leeds, which takes its name from the old Celtic word 'Ladenses' (meaning 'people of the fast-flowing river), has the fourth highest student population in the UK. With five main universities in the city, it's no surprise.
This means that Leeds is a great choice if you'd like to live somewhere with a vibrant and active student community. But what can you expect from the city?

Food and drink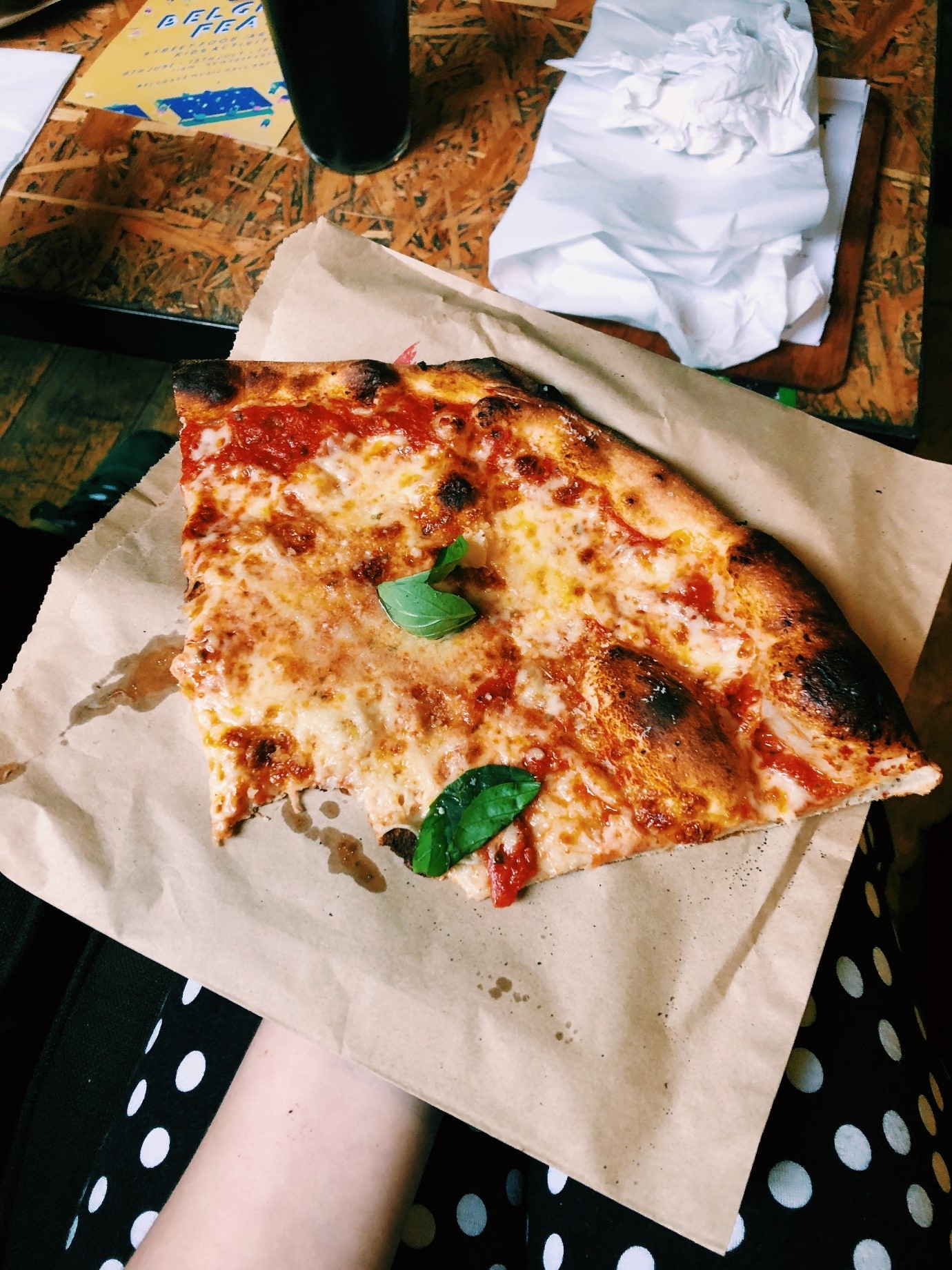 I don't think it's possible for me to write a student guide to Leeds without mentioning the Holy Grail of eateries that is Bakery 164. Please, if you do one thing in Leeds, get a sandwich from here. 
Located on Woodhouse Road in perfect walking distance from both the University of Leeds and Leeds Beckett campuses, Bakery 164 is a student favourite for a campus lunch. Choose any sandwich filling, they're all good – and no matter how busy it gets, it's always worth the wait.
Further into the city centre you'll find Dough Boys Pizza and Patty Smith's burger bar at Belgrave Music Hall. Belgrave is a great place for a chilled drink, some cheap and cheerful food (half price pizza slices are on offer until the evenings every day) or a night out on their rooftop terrace. Keep an eye out for the Belgrave Feast, a street food market that takes place every second Saturday of the month. Not one to be missed if you're a foodie.
The ever-Instagrammable Laynes Espresso and Kapow Coffee in the city centre are both great places for a coffee while you're studying. LS6 is worth a mention too. It's a brilliant coffee and brunch spot in the student neighbourhood of Headingley, which is a firm favourite with students.
Pubs, clubs and nightlife
Leeds hosts a legendary pub crawl called the Otley Run (your student halls, society, or course will definitely organise one whilst you're at Leeds). It's not uncommon to see hordes of students making their way from pub to pub in Headingley at the weekends, often dressed in unusual attire.
Both the Dry Dock (a pub in a giant, moored narrowboat) and the Library are popular student pubs with cheap eats and pints. If you're after something a bit more independent, try The Brunswick for some good local beer and an excellent Sunday roast.
Leeds is well known for being one of the best nights out in the North. There's truly a night for everyone. Bongo's Bingo will be the most interesting game of bingo you'll ever play, while HiFi is the haunt of Motown and RnB lovers everywhere.
Then there's the Viaduct Show Bar, which is well known for its drag queen entertainers and RuPaul-style lip sync battles. The University of Leeds Students' Union also has its own club night, the one and only Fruity. It doesn't matter if you hate cheesy pop music, when Friday rolls around, it promises a good night out.
Afterwards, hitting up local legend Crispy's takeaway is a must. They like to get the disco lights out and the tunes on whenever students come in in the early hours wanting their kebab fix.
Where to go shopping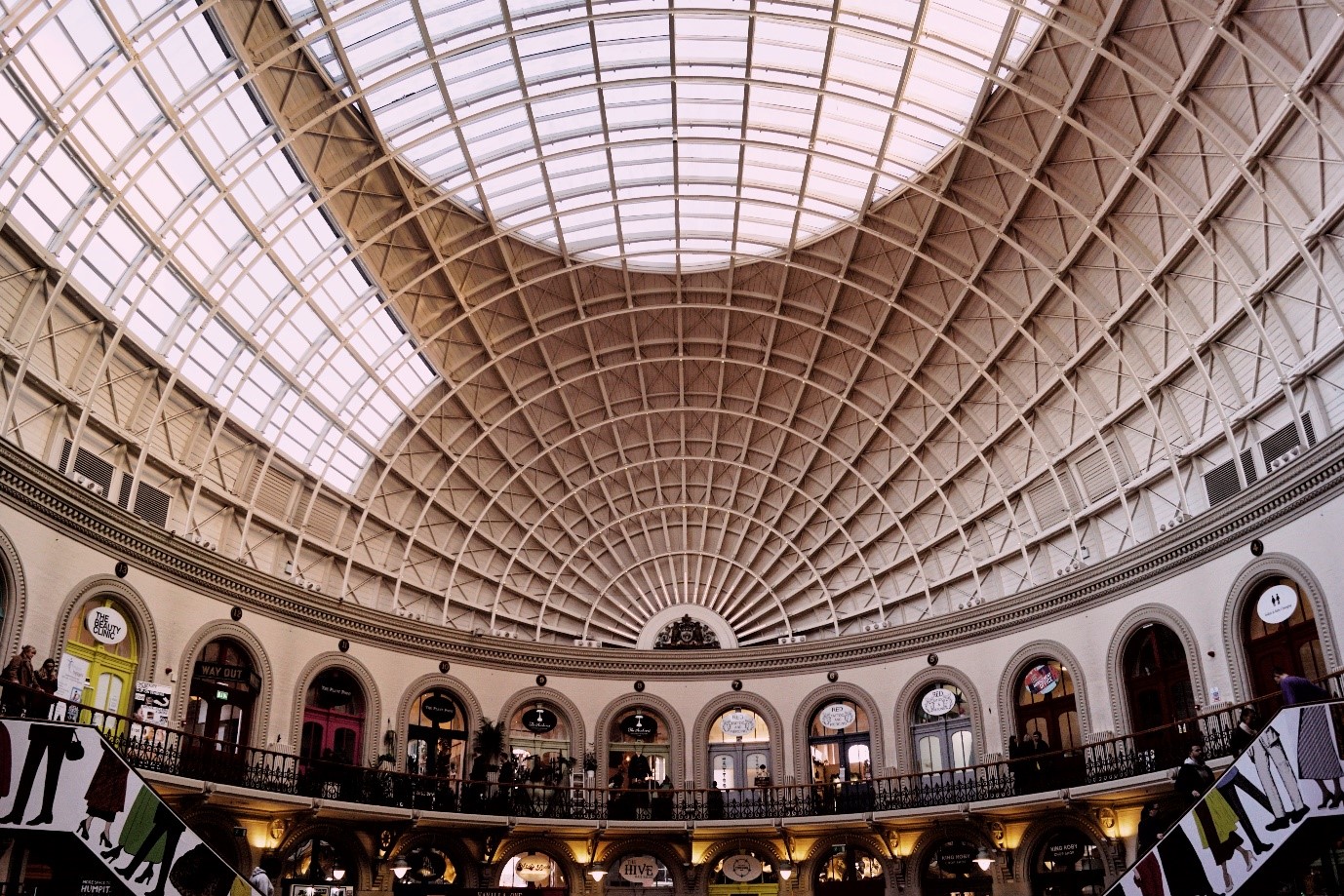 You're spoilt for choice when it comes to shopping. The Trinity Centre is the city's go-to when it comes to high street shops, but the city centre's arcades also have some cool independent stores. Blue Rinse is a popular vintage/second-hand clothing store (sustainable and wallet-friendly), while Short Press is a lovely little plant shop that's out of the city centre but promises the friendliest service.
For all your independent shopping needs in one place, look no further than the Corn Exchange, which houses around 30 independent businesses including shops, a barber's, and a tattoo parlour – all inside a striking domed Victorian building.
Things to do and see in Leeds

Leeds has loads to offer if you've got an afternoon off studying, and most of these places won't hurt your bank balance.
For a mix of culture, art and history try the Leeds Art Gallery, Leeds City Museum, and The Tetley Gallery (former home of the Tetley tea brewery). All offer free admission and a brilliant insight into the city and its past.
Film lovers can take comfort in the fact there's plenty of cinemas in Leeds, but for something really special, I'd recommend going to watch a film at Hyde Park Picture House. This independent art house cinema is the only remaining gaslit cinema in the UK. The Picture House shows niche, independent films so it's perfect if you're more likely to watch Lost in Translation than Star Wars.
Where to go when the sun is shining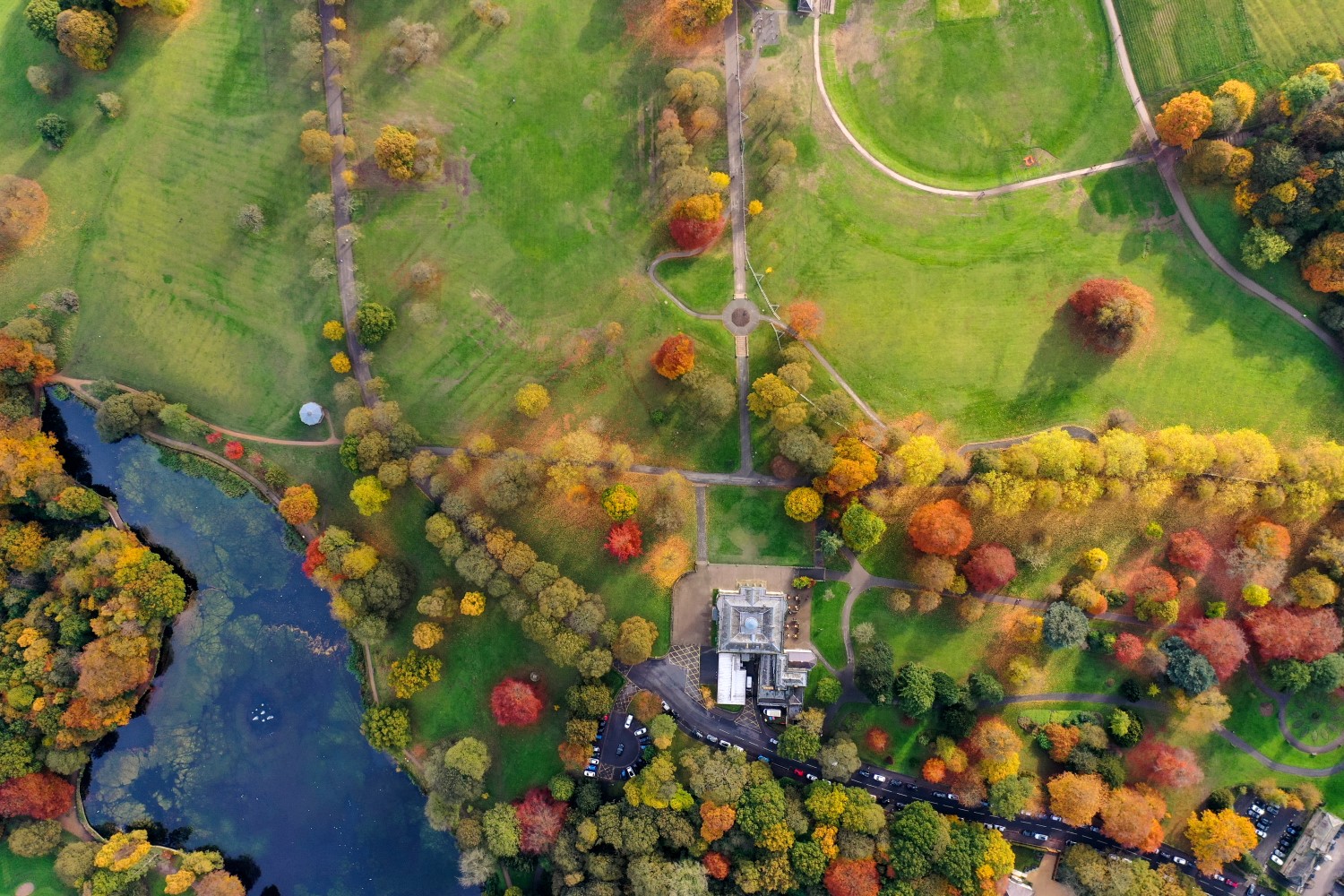 In warm weather (rare, but not unheard of up in the North), you can take a trip to Roundhay Park, a 700-acre woodland with cafes, formal gardens, a lake and a zoo called Tropical World. Or for something a bit further out, Ilkley is a quintessential British town about a 30 minute train ride from Leeds. Hike up to Ilkley Moor for some stunning views of the Yorkshire Dales.
The most famous outdoors hangout for students has to be Hyde Park, which starts to get busy as soon as the weather goes above 14 degrees (or when the summer deadlines have passed – whichever comes first). Here, you can find the city's students skating, slacklining or just socialising.
Sports and clubs

If you're the sporty type, there's plenty of things to get involved in. Catch a football game at Elland Road, home of Leeds United Football Club, or cheer on the Leeds Rhinos at the Emerald Headingley Stadium (which also hosts the Leeds Varsity game between Leeds Beckett and the University of Leeds every year).
You can catch cricket here, too, as the stadium is home to the Yorkshire County Cricket Club. And on top of all that, if running is your thing, Hyde Park has a free weekly park run that you can get involved in, right at the heart of Leeds' student community.
I hope I've managed to give you a few reasons to come to Leeds no matter what you're interested in. It's such a great place and it gave me some of the best times of my life. If you live in Leeds and have some student-friendly spots that haven't been mentioned here, get in touch and let us know!
Searching for a place to live in the city? Take a look at our high-quality student accommodation in Leeds.
Enjoyed this article? Give it a like
I'm a recent history grad with an interest in social movement history, feminism and pop culture. I'm now working as the Social Media Assistant for Unite Students. Aspiring golden retriever owner.