How asking for help made uni more enjoyable
They say that if you don't ask, you don't get. I've learned this is especially true when it comes to getting support.
My university experience was tough at times, but I enjoyed it so much more once I learned to ask for help.
You don't have to do everything
I studied Film and Media Production, which meant I mostly worked in groups.
Because I always wanted to do my absolute best, I often took on leadership roles within the group – and I put a lot of pressure on myself in the process. I always managed to deliver, but the work – which had been my passion – became far less enjoyable.
Throughout my first year, I never asked anybody for help. I soon started to feel overwhelmed and depressed. I cried every day, and wasn't getting out of bed. I was very sensitive, experienced social anxiety to the point of going between university and home without speaking to anyone in between.
It came to a point where I became physically and emotionally unable to complete my work. Finally, I had to admit to myself, 'I can't do this on my own. I need to tell someone what's going on.'
Accept offers of kindness
I went to my student support officer – your university will have one too – and opened up about my issues. Without questioning or judging me, she helped fill in an extension request form, gave me wellbeing leaflets, and provided the kindness and compassion I needed.
She told me about something called a learning contract. It's a way of planning your studies to suit your individual needs and circumstances. I designed my own learning contract and it eased my mind completely.
It offered me the freedom I needed and enabled me to take more time with my work when I needed to. If I couldn't attend a lesson one day, I didn't have to feel guilty about it. I started to enjoy university and my course so much more.
Take strength from experience
In my final year, my emotions again felt all over the place. I had grown massively as a person but I was very up and down. I'd be motivated one minute, disengaged the next. I started hiding away again. I realised I couldn't do this – it was my final year and I really wanted to make the most of it.
So I emailed my tutors and explained I was suffering and struggling, and they met with me to talk things through. They were kind, open and honest – they praised my character and my work, and helped me see that I could enjoy my last year on the course. And they were right, my final year was my best year at university. I relaxed. I learned to laugh more and worry less.
Talk, and you shall solve
What I'm trying to say is, people want to help. Tutors teach because they care. All they want is for you to achieve the best you can. So they'll listen to your problems and help you solve them.
In short, they'll help you reach your goals – and to be happy doing it.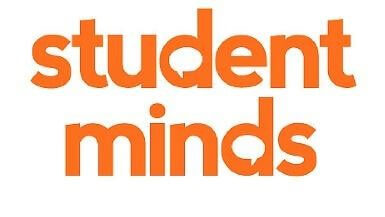 Student Minds is the UK's student mental health charity. They empower students and members of the university community to look after their own mental health, support others and create change. Find out more at the Student Minds website.
Enjoyed this article? Give it a like