'Wind down and switch off': The 5 Ways I de-stress at uni
Most of us know what stress is like. Exams, work, events, holidays, or maybe just something important you're planning. Stress can pop up anywhere, affecting us in different ways - from bad sleep to skin problems and low energy.
‖
Find a balance between time for work and time for yourself.
That is why it is important to wind down and switch off sometimes. To take time to restock your energy and find a balance between time for work and time for yourself.
1. Moving and breathing
‖
Find a balance between time for work and time for yourself.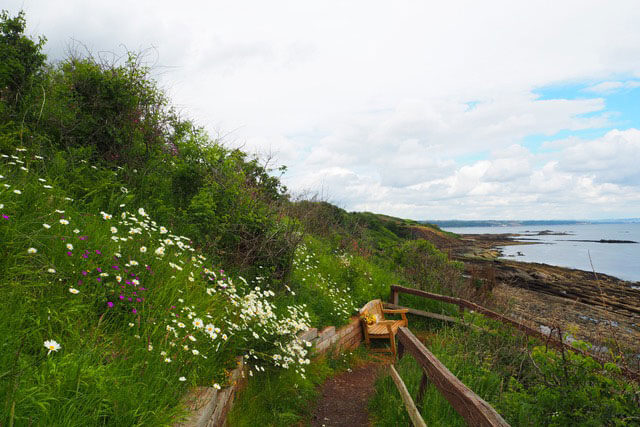 Normally we walk to buy groceries or to get somewhere, which immediately activates our brain. Instead, I love to put my shoes on and take a walk without any particular direction. I try to concentrate on my breath and what surrounds me, especially other people and the beauty of nature. By doing so, I am able to discover new neighbourhoods and slow my mind.
Meditation and yoga work too. For me, it was hard in the beginning to bring my movements in harmony with my breath, but as soon as I managed it I became more conscious of my body and my thoughts. Bringing inhaling and exhaling into slow balance will not only lower my heart rate but also my stress level. For me, it is especially helpful in the morning, so I can start the day as calm as possible.
2. Reading and writing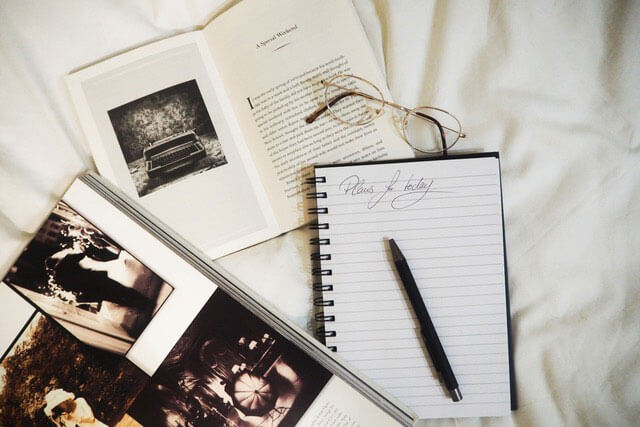 While reading, I fully engage with the story, disappear in it and let my mind wander. Especially when I can relate to the characters, I forget for a short moment where I am.
Writing helps too. By writing down my thoughts and ideas onto paper, I make space in my mind for new ones and take the weight off my shoulders. Normally, I take a piece of paper and pen into bed with me before I go to sleep. By writing down what's on my mind, both positive and negative, I am able to have a calmer sleep and start the next day refreshed.
3. Hobbying
I love cooking, sports, and arts: one hobby for my soul, one for my body, and one creative. If you are already enjoying something specific, good. By pursuing a hobby, especially a creative one, you may activate parts of your brain that you usually don't use at uni or work. Especially during stressful times, it helps me to give certain parts of my brain a rest in order to be more productive afterwards.
If you are thinking about trying something new, go for it! You will be so focused on learning something new that you won't even realise how you relaxed you've become until you feel it. Even if it is just trying out an unfamiliar activity, I try to fully engage, which doesn't only distract me but also expands my knowledge.
4. Music and dancing
I love going to a club with my friends. I enjoy the time, the company, and sometimes even a drink. Despite that, what helps me a lot is dancing at home with my headphones on.
This may sound awkward, but if you close your curtains nobody can see you, and thanks to the headphones nobody can hear your choice of music (except if you sing along, which happens to me sometimes).
Dancing to pop and rock music makes me extremely exhausted, but happy. Even classical music or soundtracks can help me switch off by concentrating on harmonising my movements with the rhythm.
5. Taking a trip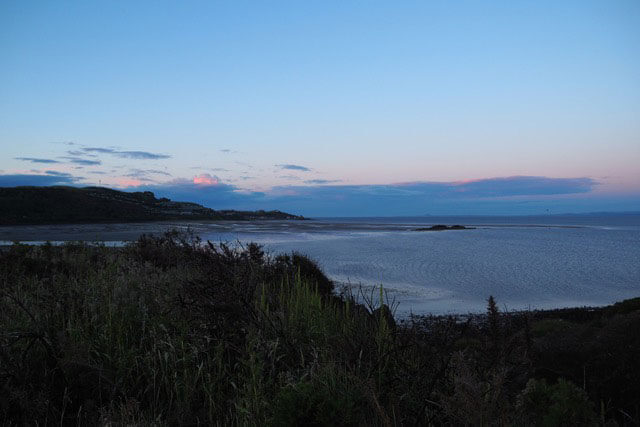 During breaks or the holidays, I like to invest in quality time with my friends or family and explore a new place. It doesn't even have to be far away. Similar to the walking, I can switch off from what is taking my energy.
In recent years, I was able to visit Prague, Edinburgh, Brussels, and Amsterdam while spending as little as possible. A perfect way to save money would, for example, be sharing a room or even staying at a friend's home. It doesn't always need to involve a luxurious hotel or expensive food.
Enjoying the people and a new culture helps me to take a step back from what normally surrounds me and recharge my energy, all while having new experiences and making memories.
Enjoyed this article? Give it a like
Hello, I am Vanessa, a 25-year old postgrad from Germany. My passion for writing evolved through my linguistic studies and the many books I read. In my free time I love to explore the world, may it be through fashion, travelling and cooking and I am always open for new experiences with my friends and family.