Exeter student accommodation
Known as Devon's capital, it's one of the most vibrant and historic cities in the country - find your home at our student accommodation in Exeter.
Getting you settled
New place, new people, new start. We'll help you settle in and feel at home.
Safe and secure
Buildings, teams, rules. Everything we do is designed to protect you.
There when you need us
Whatever you need, you've got our support 24 hours a day, 365 days a year.
Where to Stay
Exeter is a vibrant coastal city, rich with history and plenty on offer for its student community. Exeter is home to the University of Exeter and Exeter College, two reputable higher education institutions that draw many bright young minds from all around the country. Unite Students have three excellent student accommodation locations spread throughout Exeter, allowing students to make the most of all the city's amenities and facilities.
Northfield student halls are conveniently placed between the University of Exeter and Exeter College, making it an ideal location for students from both schools. If a short walk in for morning lectures is important, you'll find you're just a few minutes from both campuses. On the University of Exeter campus, you'll find their sports park, perfect if you're looking for a gym, sports pitches, and other facilities close to your accommodation.
Northernhay House and Exeter Trust House also make great locations for the University of Exeter and Exeter College, but they leave you closer to the town centre too. In the town centre, you will find the Princesshay shopping mall, which includes many high-street brands. You can also pay a visit to Gandy Street, said to be the inspiration for Harry Potter's Diagon Alley, and explore Exeter's international food market for a variety of global cuisines.
All our student accommodation in Exeter leaves you close to Exeter Central station, which has direct links to London. Studying in a coastal city also allows students to make the most of the local beaches. When taking a break from your studies, the South Coast is just a short bus or taxi ride from our student halls. Explore Unite's student accommodation and choose a location best suited for you.
Featured neighbourhoods
City Centre
With well over 20,000 students calling it home during term time, it's no surprise Exeter city centre is teeming
Student accommodation near Exeter City Centre: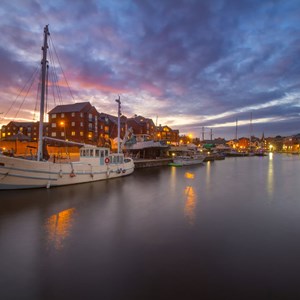 The Quayside
Whatever you're looking for, and whatever the time of day, there's something interesting to see and do in historic
Student accommodation near The Quayside: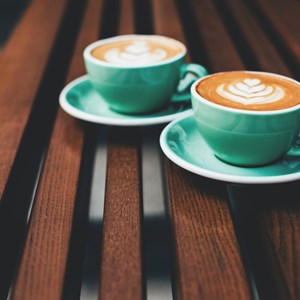 St Davids
Home to the University of Exeter's sprawling campus-on-a-hill, St Davids is way more than just the place where you
Student accommodation near St Davids: